Estimated read time: 3-4 minutes
This archived news story is available only for your personal, non-commercial use. Information in the story may be outdated or superseded by additional information. Reading or replaying the story in its archived form does not constitute a republication of the story.
Almost a year after it became state law, a step toward "liberalizing" the state's liquor laws is being called "a step backward," "laughable," and "more trouble than it's worth" and a lot of bars aren't playing along.
The change allows Utah's bars and restaurants to pour an ounce and a half liquor shot, instead of the one ounce maximum, which was state law before.
Even though a formal poll of every bar and restaurant in the state has not been done, both the Department of Alcohol Beverage Control and industry insiders say that feedback from across the state indicates that only a fraction of Utah's bars and restaurants have made the change.
"I still serve a one-ounce shot here. It's not worth it to change," says Greg Arata who owns Junior's Bar in downtown Salt Lake City.
Another bar owner, Bob Brown of Cheers to You says, "The Legislature didn't think this through. All this law did is take money out of my pocket and put more liquor on the streets."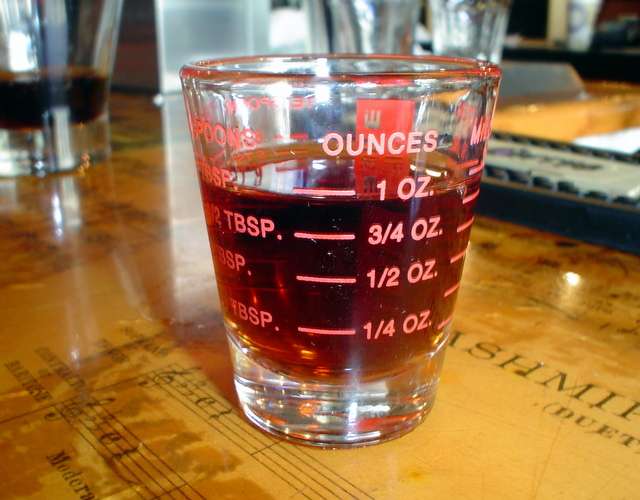 A significant issue comes when people order a drink and a shot, or drinks like a Long Island Iced Tea, which typically has multiple types of liquor in them. In those cases the state liquor limit per drink is 2 1/2 ounces total.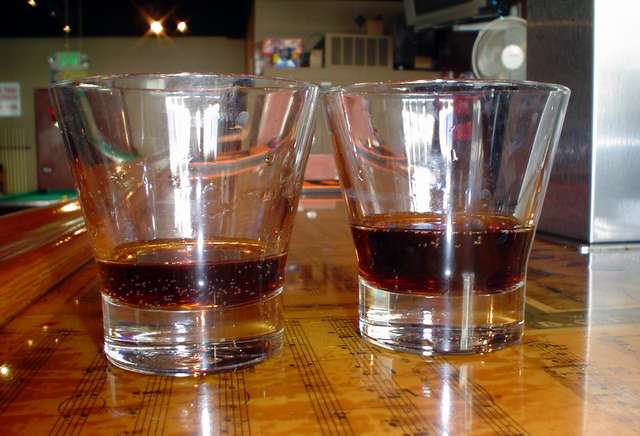 "An ounce and a half doesn't work," Brown says. "People order a drink and a shot all the time, and I would be breaking the law if I served the state maximum."
Cheers to You serves an ounce and a quarter shot in order to comply with the law and customer demands. Statewide, compliance officers with the state Alcohol Beverage Control report that most bars are still pouring an ounce shot.
DABC spokeswoman Sharon Mackay says, "Many have decided to stay with the one ounce pour because recipes they've used in the past are working for them. And that's their decision as long as they don't go over the 2 ½ ounce total per drink."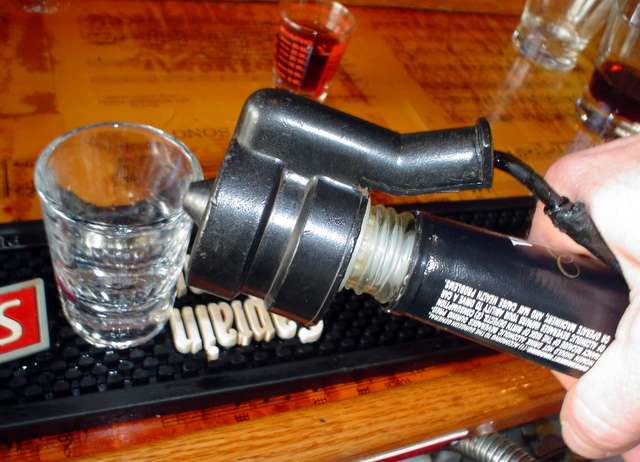 The story is slightly different in Park City. Because of the demands from out of state clients, many more restaurants and bars there are pouring an ounce and a half shot, according to a liquor equipment supplier. A Salt Lake County man, who declined to be identified, said most club and restaurant owners are worried about being responsible hosts.
He said, "They want people to socialize, they don't want them to get drunk."
At the same time, he estimates only a quarter of the restaurants in Salt Lake County are pouring a larger shot and that only 10 percent of the private clubs are doing so.
That makes the law far less than the "giant step forward" the Legislature and governor have made this liquor law change out to be.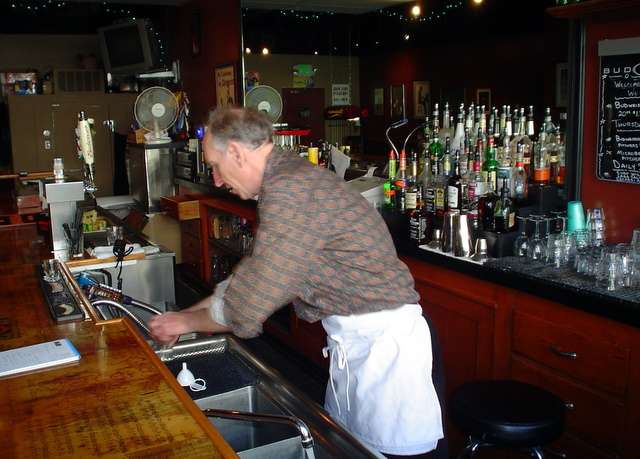 Arata at Junior's Bar says, "It is nice to have movement toward changing the liquor laws, but people didn't care much about that issue. If we were talking about changing the private club laws, though, I'd be doing cartwheels in the street."
But the Utah Legislature and Gov. Jon Huntsman Jr. still have to hash that issue out. There is no consensus on eliminating the private club law. However, they insist the "up to and ounce and a half liquor shot" is an important step forward for Utah.
"If bar and restaurant owners aren't serving the ounce and half shot, that's their decision," says republican Sen. Curtis Bramble, who helped craft the compromise that moved the law forward. The other half of the deal removed "alcopops," the flavored malt beverages, out of grocery stores and into state liquor stores, which restricts access to minors.
Bramble acknowledges the private club issue is on a lot of people's minds and predicts it will get "significant discussion" in the upcoming session.
The larger, single-shot idea came about primarily because restaurants found that serving a "sidecar," an extra ounce of liquor on request, was awkward. Sidecars were eliminated as part of the new law.
E-mail: rpiatt@ksl.com
×
Related links
Related stories
Most recent Utah stories