Estimated read time: 2-3 minutes
This archived news story is available only for your personal, non-commercial use. Information in the story may be outdated or superseded by additional information. Reading or replaying the story in its archived form does not constitute a republication of the story.
The most preventable type of traffic fatality in Utah is killing the most people. Last year, 270 people died on Utah's roadways. Most of them died because they weren't wearing seat belts.
Every year UDOT spends millions of dollars on safety features on freeways. But the best lifesaver is something you can do yourself: fasten your seat belt.
Traffic fatalities dropped 28 percent between 2000 and 2008. The Utah Highway Patrol and Department of Transportation considers that good news.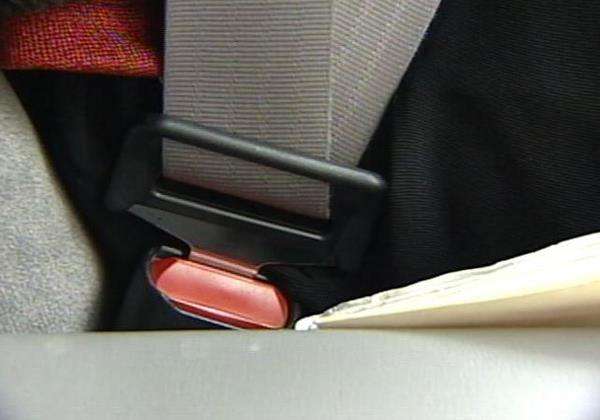 #seat_belt
The bad news is 110 people died because they weren't wearing a seat belt, by far the No. 1 reason, outranking things like speed, fatigue, DUIs or distractions.
On Sept. 22, 2008, a teenager died in an accident on I-15 near the University Parkway exit in Orem. UHP Sgt. David Rumfield said, "The inside of the vehicle was intact. Seat-belt usage would have prevented a tragedy today."
Wearing a seat belt is a state law. To emphasize the importance of seat belt use, Utah Highway Patrol troopers compiled the excuses people gave in December for not wearing their seat belts. The most common excuses ranged from, "I was in a hurry," "I forgot," and "I didn't have to go very far," to "I'm all bundled up," "It's really uncomfortable," and "It wrinkles my clothes."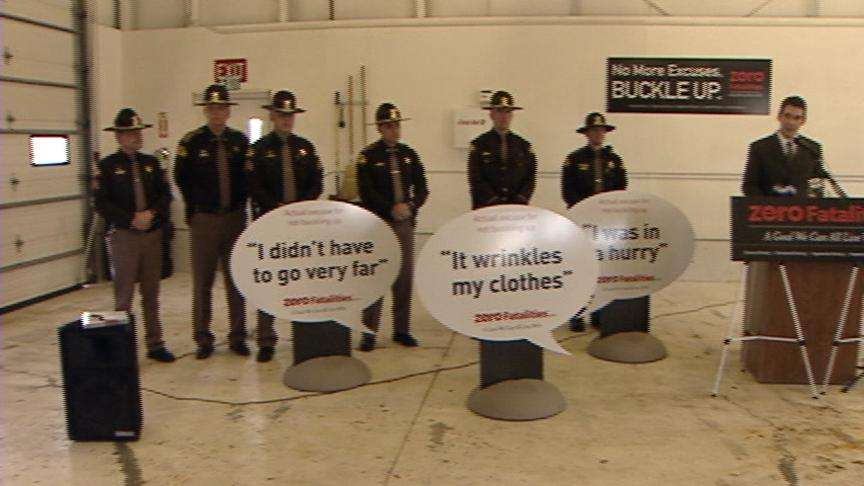 Veteran highway patrol trooper Lance Davenport doesn't understand any of them. He said, "It's very personal when you see someone who was hurt or killed, and you add on top of that, that this could have been avoided."
Last year, UDOT also spent $10 million on highway safety features on Utah roadways like: barriers and reinforced cables to prevent leaving the road, rumble strips to wake up sleepy drivers and signs to alert people of hazards.
Even on the state's statistically deadliest roads, I-15 and I-80, the most effective safety measure is literally in the drivers' own hands.
John Njord, the director of the Utah Department of Transportation, said, "It's ironic to me that something that can save your life, you just don't take the time to plug it in."
As important as seat belts are by the numbers, the Utah Legislature has resisted making seat belt use a primary offense. Some people still thinking wearing seat belts is an individual decision.
E-mail: rpiatt@ksl.com
×
Most recent Utah stories