Estimated read time: 2-3 minutes
This archived news story is available only for your personal, non-commercial use. Information in the story may be outdated or superseded by additional information. Reading or replaying the story in its archived form does not constitute a republication of the story.
In this new era of downsizing, it doesn't seem like many companies are eager to hire. But one organization out there is in desperate need of workers: the U.S. Census Bureau.
The bureau is gearing up for next year's count and is hoping to add 500 workers in Utah in the next three weeks.
Utah's regional office kicked off its official push for the 2010 census today. Since Utah is considered the fastest growing state in the nation, census workers want to make sure the count is accurate.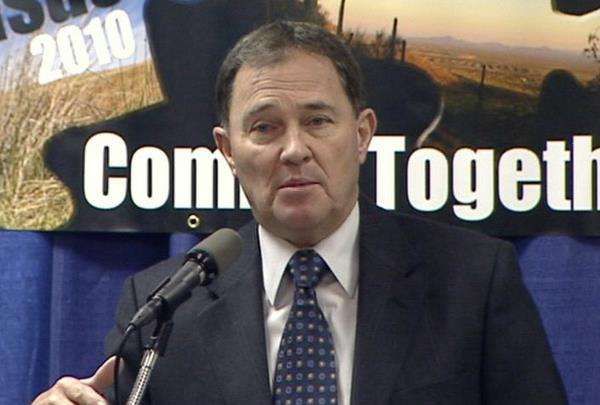 Census numbers boil down to three things: knowledge, power and money.
Knowledge because those numbers are used to plan schools, health care policy and even roads
Power because it could mean a fourth congressional seat for Utah
Money because the federal government gives billions of dollars a year to states based solely on census numbers.
"Three hundred billion dollars per year is going to be allocated based on numbers, based on the census. So, [for] our cities, our counties, our political governmental agencies, really, this is a significantly important thing as we get money to help us run some of the governmental programs that are so important," explained Lt. Gov. Gary Herbert.
Some believe those census numbers will be really important, especially as the state begins to slash its budget for this fiscal year and next.
As far as jobs go, recruiting has already begun for field workers. Basically, in that position you go out and confirm addresses in your community
This is temporary work, though. The assignments last anywhere from three to six months, but the pay is good: $11 to $15 an hour.
You do need to have a couple things to be hired: two forms of ID, an automobile, and a clear record. The number to call to get more information is 866-861-2010. For more information, CLICK HERE.
E-mail: lprichard@ksl.com
×
Related links
Most recent Utah stories