Estimated read time: 2-3 minutes
This archived news story is available only for your personal, non-commercial use. Information in the story may be outdated or superseded by additional information. Reading or replaying the story in its archived form does not constitute a republication of the story.
The Utah Transit Authority today picked up a big check to make big progress on our light-rail system. The Mid-Jordan Line will be ready for passengers in less than three years.
In these tough economic times, funding for many projects is not guaranteed, so UTA is excited to get this money in the bank and know that it can start carrying passengers from the southwest part of the valley by December 2011.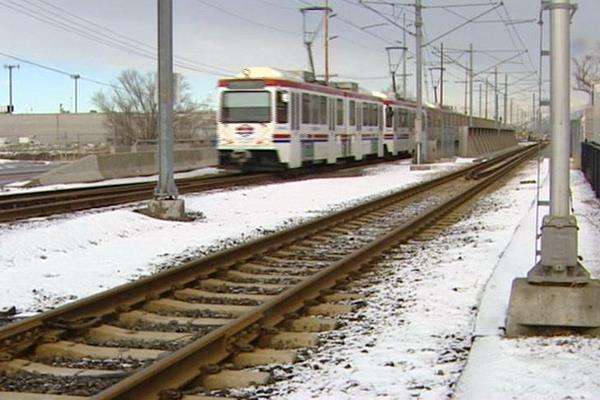 Federal transit officials joined local leaders to commit federal funds to the project. Sherry E. Little, acting administrator of Federal Transit Administration, said, "Salt Lake City has been, is and will continue to be ahead of the curve when it comes to public transportation."
They signed a full-funding grant agreement which commits $428.3 million to the project; that's 80 percent of the total; the other 20 percent comes from Salt Lake County sales tax.
UTA's General Manager John Inglish says this progress is critical for future generations. He says, "This project started eight months ago out here, it's already 30 percent done. We're really rocking and rolling out here, getting it done."
The 10.6-mile line will open by December 2011, probably much sooner. By 2030, the line is expected to carry nearly 10,000 daily passengers.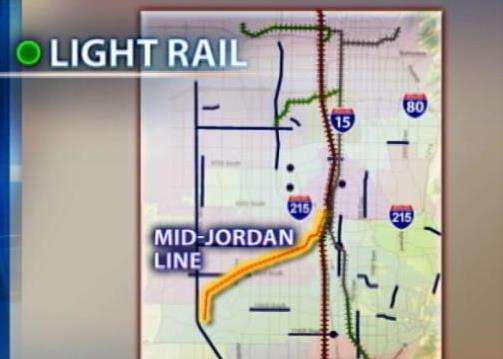 It will include nine stations, 3,000 park-and-ride spaces and 28 transit vehicles. The Mid-Jordan Line will join the main line at the existing Fashion Place West station.
The check doesn't mean that there won't be more money coming to help with the development of the other lines that are also already on track. Little says, "Great transit service begets more transit service. When you look at competition around the country, you want to invest in those places that do what they say they're going to do."
Four other lines are moving quickly, and UTA earned a reputation for finishing projects on time and under budget. Inglish says, "We've got to move quickly, so this gives us a lot of additional confidence we can move rapidly and finish this line out."
When asked about the fuel surcharges that boosted costs for UTA riders, Inglish said riders can expect to see a reduction in fares in April.
E-mail: jboal@ksl.com
×
Most recent Utah stories