Estimated read time: 2-3 minutes
This archived news story is available only for your personal, non-commercial use. Information in the story may be outdated or superseded by additional information. Reading or replaying the story in its archived form does not constitute a republication of the story.
Utah Valley Regional Medical Center (UVRMC) has an interfaith chapel where family members and friends of patients can pray and meditate. Now, a golden cross that has been a part of the chapel since it opened several years ago is missing, and hospital employees fear that it has been stolen.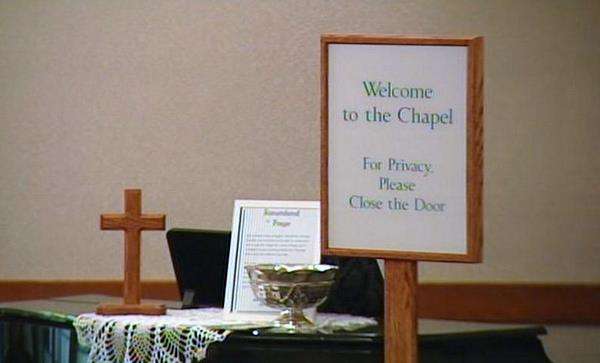 The small chapel is open 24 hours a day for people to have a sanctuary during difficult times for them or a family member. Catholic mass is held in the chapel on Thursdays, and Latter-day Saint services are held on Sundays. Other times the chapel is open to anyone.
The cross was in the chapel, and in early December it disappeared. The chaplain and others in the hospital looked in chapel storage areas and have concluded the cross has been stolen.
"The chapel is nondenominational, so we don't really have anything fixed to the wall that is particular to any faith; and so it was one that sat on the table in the chapel," said UVRMC spokeswoman Janet Frank.
The cross was donated to the chapel by a Provo couple, Monroe and Shirley Paxman, who told us they are saddened by the theft.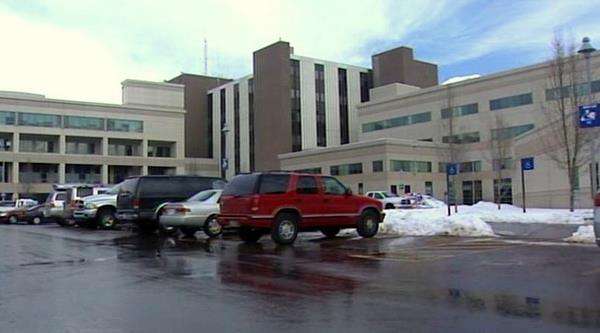 Frank says the cross is the most expensive thing ever stolen from the chapel but not the first. A number of wooden crosses have been stolen, and the chapel has even experienced some vandalism. "We had a Greg Olsen painting of Christ that was slashed with a knife," she said.
There is a surveillance camera at the entrance of the chapel, but there isn't one inside the chapel itself. Hospital security has not been able to identify any possible suspects.
It is unclear what the motivation was for the theft, although one possible motive is that it was for the value of gold in the cross. Anyone with information on the missing cross can contact UVRMC at 801-357-7850.
E-mail: spenrod@ksl.com
E-mail: rjeppesen@ksl.com
×
Most recent Utah stories