Estimated read time: 2-3 minutes
This archived news story is available only for your personal, non-commercial use. Information in the story may be outdated or superseded by additional information. Reading or replaying the story in its archived form does not constitute a republication of the story.
University Hospital is the first "Baby Friendly" hospital in Utah. It's a designation made by the World Heath Organization and UNICEF.
When moms like Starlyn Nackos deliver at University Hospital, they can expect things to be a little different, and those differences are what a room full of people celebrated today.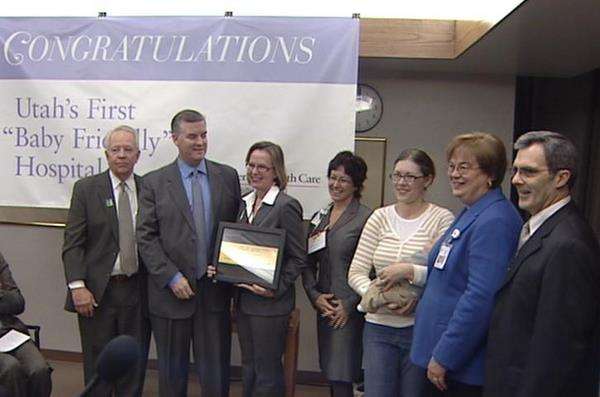 The nursery inside University Hospital is empty, but not because there is a shortage of babies. It's empty because the babies are kept with their moms 23 hours out of the day.
"If they choose to deliver here, they should know that they will be in contact with a lot of different professionals who know a lot about breast feeding," said University Hospital pediatrician Dr. Karen Buchi.
Doctors and nurses in the hospital's Labor and Delivery Unit are now specially trained to know more about nursing and are there to help new moms get used to it.
"I was very hesitant and skeptical because of some bad experiences I had heard from friends of mine that had babies. I knew that it was a possibility that it wouldn't work, and I was prepared for that, but they were pretty positive and reassured me that they would make it work and that it would definitely happen," Nackos said.
There are also options for moms who don't want to breastfeed. "Formula is still available here. There are still lots of parents who decide to formula-feed their baby," Buchi said.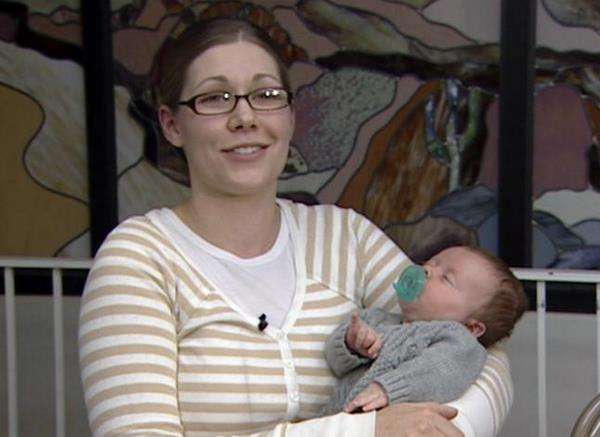 But they aren't given formula that's been given to the hospital for free from formula companies. "Our hospital actually purchases the formula to have available for those families and babies that want it," Buchi said.
The changes at University Hospital didn't happen overnight. "This isn't just something you write an application for and get a certificate. It took us four and a half years to change the culture of how we promote breastfeeding here," Buchi said.
Nackos told us, "I walked away from my experience here at the hospital feeling so good as a mother, feeling so prepared and so happy to have this new baby."
For more information about the Baby Friendly program, see the related links.
E-mail: corton@ksl.com
×
Related links
Most recent Utah stories