This archived news story is available only for your personal, non-commercial use. Information in the story may be outdated or superseded by additional information. Reading or replaying the story in its archived form does not constitute a republication of the story.
A man risked his life to save four deer. Rockport Reservoir starting icing over last Friday. Yesterday, two deer fell into the ice and didn't make it. Today, four out of six were saved. Wildlife officials determined it was too dangerous to go after the remaining two.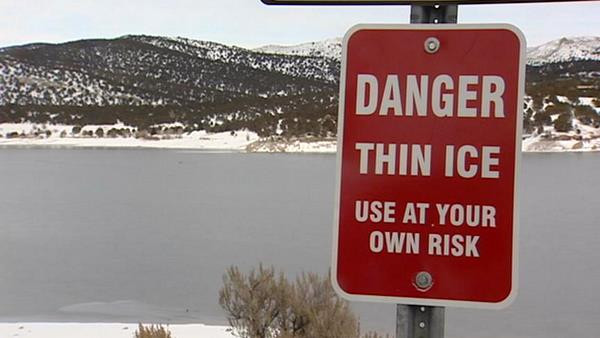 #thin_ice
Joe Donnell and his family thought they were going skiing today, but when work called they made a change of plans. And it was all caught on camera by Donnell's daughters.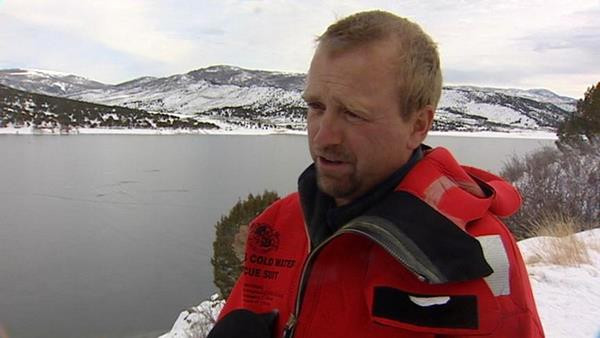 One by one, the group of nearly 10 pulled the deer onto shore. Two of the six deer had to be left in the middle of the lake. Donnell said, "The ice conditions are changing so bad right now. It's above freezing. The last trip I did, I probably could've fallen through at any time."
The Division of Wildlife Resources hopes the remaining deer will walk off the ice themselves tonight, but they're not counting on it. Bruce Johnson with the DWR said, "They try to walk out across. They eventually lose their traction and can't stand up anymore. Their legs go out from under them. They're left trying to gather their feet up from under them and the ice is too slick. They can't."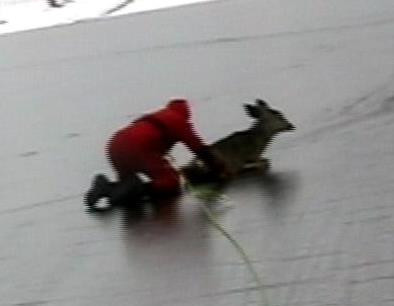 Still, everyone involved considered it a success. And Donnell's daughters certainly have a great story to tell to their friends. Rachelle Donnell said, "It's pretty cool because not many people get to do that every day, so we're pretty lucky."
If the deer are still on the lake tomorrow, the DWR and the Summit County Sheriff's Office will reconsider another rescue effort if it's safe enough.
E-mail: ngonzales @ksl.com
×