Estimated read time: 3-4 minutes
This archived news story is available only for your personal, non-commercial use. Information in the story may be outdated or superseded by additional information. Reading or replaying the story in its archived form does not constitute a republication of the story.
Marc Giauque reporting Three years ago, a mother and daughter visiting Utah from Georgia, died while hiking in the Uinta Mountains, when they got caught in a sudden change in the weather.
It was in September,a time of year when the weather can change from summer to winter in a matter of minutes.
When searchers found the women's bodies, nine months later, they also found a camera, and the photos were developed.
It's a chilling reminder of just how quickly things can go wrong in the High Uintas, especially at this time of year. With the family's permission, KSL Newsradio has obtained photographs taken by two day-hikers who became lost, and who died following a late-summer storm.
Their bodies and their camera were found nine months after the women diappeared. Remarkably, a lab was able to develop the photos. Now a family member says he hopes the images help send a strong message to others.
For Carole Wetherton and daughter Kim Beverly, it was an opportunity to see some of Utah's most stunning scenery.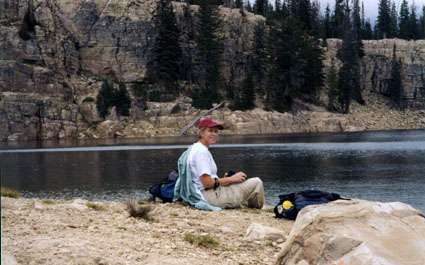 Enthusiastic hikers and in good physical shape, they drove a rented Jeep Cherokee to the Crystal Lake Trailhead, three years ago this month.
"The situation they found themselves in could literally happen on almost any given day in the Unitas," said Summit County Sheriff Dave Edmunds. "What the pictures showed were pretty ominous."
Edmunds says the pair did have some supplies, a pack, a space blanket, some food and water, and of course their camera.
An early photo, though water damaged, shows a smiling Kim wearing a cap and sweatshirt.
"They had maps, and were prepared in that respect," said Kim's step-father and Carole's husband, Jim Wetherton. "I think there's a number of things in the area that they didn't know about that they probably were not prepared for."
Jim Wetherton says that included the rapidly changing climate. "They had started out on a well marked trail. They were somewhere in the neighborhood of 10 thousand feet elevation, looking," he said. "Actually, the picture shows behind them that they weren't paying that much attention to the weather."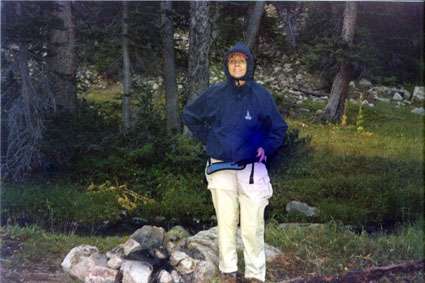 One photo shows Carole, sitting at the shore of a lake, in a short sleeved t-shirt.
Later, she's standing on a rocky ridge looking to the horizon, gray clouds still high in the sky.
But four photos later, a different picture, this time a hazy fog tops the trees, heavy rain can be seen falling and hitting a lake's surface.
"Folks that are familiar with the weather patterns in the High Unitas could explain to me what exactly was going on with the weather," said Jim Weatherton. "They said that that's weather that if someone knew the patterns locally would see would run for home."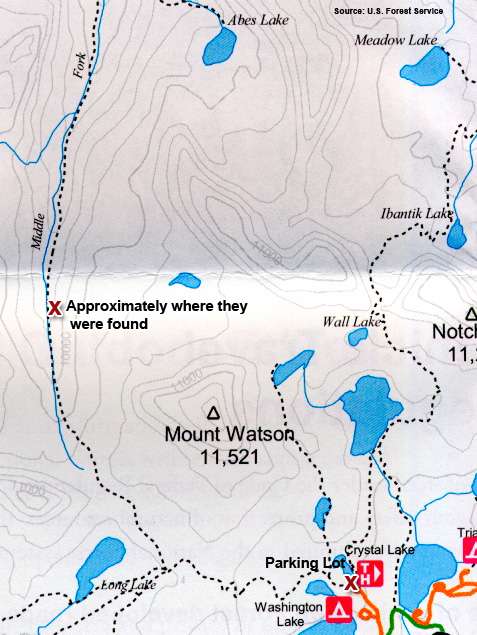 The second to last photo shows a still smiling Carole, but now her thin jacket is on, the hood over her head, a potential clue to investigators like Captian Alan Siddoway.
"Posturing and body language, You see there that the one by the side of the lake it's more relaxed," said Siddoway. "And then the last one there with the coat, you know, she's fairly rigid in that photo."
Investigators theorize that on one of two passes, surrounded by similar looking mountains, possibly disoriented by the storm, they turned left toward the Middle Fork of the Weber River, rather than right, toward the trail-head.
"They couldn't have been in a worse spot, really, to try to survive the temperatures and the moisture that they were forced to endure," said Edmunds.
Weather records show the temperature dropped dramatically in a matter of hours. Two days later, it snowed.
×
Photos
Related links
Most recent Utah stories