This archived news story is available only for your personal, non-commercial use. Information in the story may be outdated or superseded by additional information. Reading or replaying the story in its archived form does not constitute a republication of the story.
(KSL News) It was a full house at the Christian Life Center today where volunteers loaded people's plates full of Christmas goodies.
The Salt Lake City Mission served up a traditional Christmas feast of ham, potatoes, vegetables and pie for about 3,000 people today. It also handed out clothing and toys and provided phone services so people could call home to their families.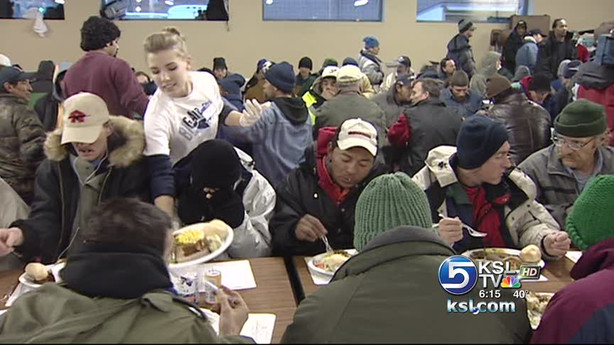 Bradley Keith Jaques of the Salt Lake City Mission said, "We just want to share the love that God's given us and kind of let these people know there's a place they can come on Christmas Day."
The Mission is privately funded through community donations. It says though Christmas is almost over, donations are welcome at all times of the year.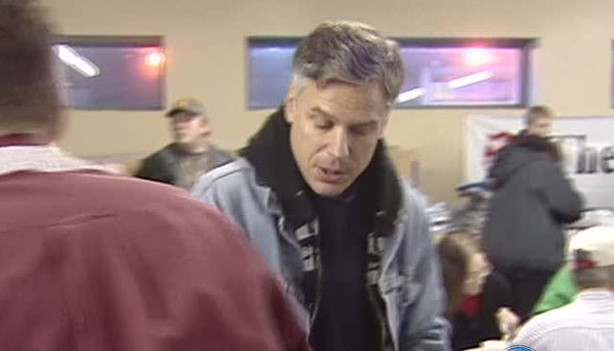 Elsewhere, Governor Jon Huntsman and his family were part of this season's volunteer group for the Salvation Army.
Huntsman and a team of volunteers, including KSL's Tom Kirkland and his family, served up the 11th annual Christmas dinner for the homeless at St. Vincent de Paul. The feast included roast beef, mashed potatoes, corn and rolls.
The Salvation Army expected a larger gathering for the meal this year, so volunteers made a point of cooking a lot more food for those in need of a good Christmas dinner.
The Salvation Army is seeing increases in the number of people who find it difficult to get three meals a day.
×