This archived news story is available only for your personal, non-commercial use. Information in the story may be outdated or superseded by additional information. Reading or replaying the story in its archived form does not constitute a republication of the story.
Sandra Yi ReportingA week after a deadly shooting in Murray, police arrest two suspects.
The men got into an argument during a party Sunday night and shots rang out. Marchello Cecala tried to drive away but ended up crashing into a tree near 310 East 4500 South and died.
That tree has been turned into a memorial of sorts for the 25-year-old father and husband.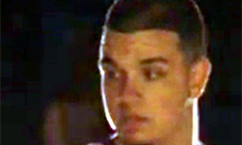 Yesterday police made two arrests in connection with his death. Police and U.S. Marshals arrested Anthony Milligan last night in West Jordan. Milligan was pulled over for driving what appeared to be a stolen car.
Police also arrested Brandon Wallace in Midvale yesterday afternoon. Both now face murder charges.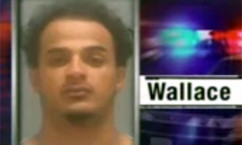 Police say the two were involved in the shooting last weekend. It happened at a party, but officers don't know what led to the shooting. They say the victim knew at least one of the suspects. Wallace and Milligan are known gang members with violent histories, but investigators don't know if this shooting was gang related.
Det. Kenny Bass/ Murray Police: "When you have two people who are brazen enough to go out and take another human being's life, those types of people are the ones we need to get off the street as quickly as possible."
This afternoon family and friends gathered to remember Marchello Cecala. They wore t-shirts with his photo on them, and lit candles.
Daniel Borgholt/ Brother-in-Law: "We love him. We miss him. We know he isn't coming back, but we can't wait to see him, you know."
Amy Deherrera/ Sister: "I just hope everybody knows that Marchello was the type of person that you had to love. You just love him because he was a beautiful person."
Friends and relatives have been gathering at the crash scene since his death.
×