Estimated read time: 3-4 minutes
This archived news story is available only for your personal, non-commercial use. Information in the story may be outdated or superseded by additional information. Reading or replaying the story in its archived form does not constitute a republication of the story.
Team coverageA snow storm hit the Wasatch Front just in time for this morning's commute. It was tough for snow plows to keep up with the storm, and that left some drivers wondering where the plows were.
Cindy Miska who commutes from Sandy to West Valley City on I-215 every day, and she says today was bad. "You weren't sure if you would make it on the road or slide off," she said. "I did not see one snow plow at all between the time I got on 215 to the time I got off on 35th South, and that was a 40-minute drive."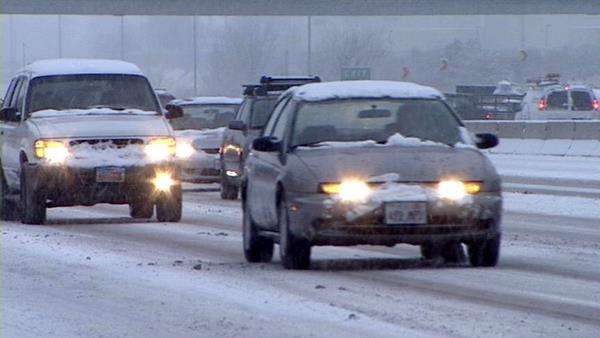 The Utah Department of Transportation says 300 snowplows were out along the Wasatch Front this morning. But like most vehicles on the road, they were stuck in traffic too. "It's always a challenge when you have so much snow coming fast; our plows are usually caught in traffic like everybody else trying to get to work. Accidents make it even worse because people are trying to look over at it and see what's going on, and it tends to slow traffic even more," UDOT spokesman Adan Carrillo said.
I-80 near the 1300 East construction zone is always tricky for UDOT plows. Because there's no shoulder, plows must go a certain speed in order to push the snow over the Jersey barriers. But with traffic and accidents, UDOT says it's very hard to do.
"Accidents make it even worse because people are trying to look over at it and see what's going on, and it tends to slow traffic even more," Carrillo said.
Still, frustrated drivers say their safety is at risk. "I mean, it's what our tax dollars go for. I'd much rather arrive to work safe than on the side of the road in a ditch someplace," Miska said.
Carrillo says there's not much UDOT can do, other than prepare like always by pre-treating the roads with brine two to three hours before the storm, then sending out the plows to the heaviest-hit areas. "Once the snow was coming like it was this morning, they just try to take care of it as much as they can," he said.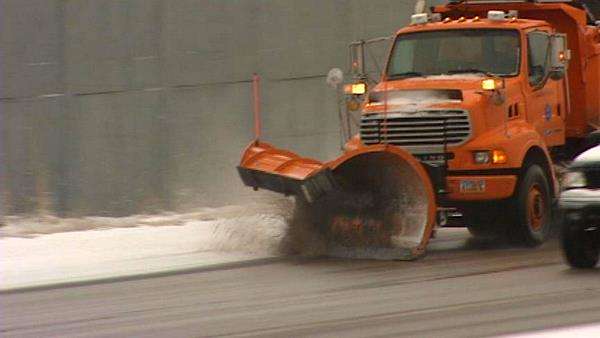 UDOT told us it is being careful with overtime hours because of the economy and to keep drivers alert during their shifts. But it says it's budget shouldn't affect road safety.
Meanwhile, the snow was a welcome sight to others across the Wasatch Front, including those headed up the canyons to ski and snowboard.
Fred Doddridge, for example, was looking forward to sliding down the hill, just on his snowboard not his car. "'Snow chains required' signs are up, so I have to get these on," he said. "I hope I'm putting them on right."
Of course, after a snowstorm like this one, it's tough to find sidewalks not covered in snow. That's why Salt Lake resident Matthew McEwan was shoveling his. He says it feels good to get into "shovel shape" again. "It's about time. I didn't quite know if it was going to come this year or not," he said.
The snow is already clearing out, and KSL meteorologists expect at least a couple of dry days. But they say another storm is headed our way on Friday.
E-mail: ngonzales@ksl.com
E-mail: acabrero@ksl.com
E-mail: aadams@ksl.com
×
Related links
Most recent Utah stories