Estimated read time: 3-4 minutes
SALT LAKE CITY — Entering the Urgyen Samten Ling Tibetan Buddhist Temple in Salt Lake City, you will see multicolored tapestries and shrines; hear chanting and the ringing of bells; and smell incense. But you may also hear something unexpected: giggling.
"This is not so serious. Compassion should be a lighthearted thing," Lama Thupten Dorje Gyaltsen Rinpoche said during the Prayers for Compassion opening ceremony Thursday, joking around with other lamas. "Your homework when you leave today: You must smile and give your radiant compassion to everyone you see."
Thursday evening's agenda included a three-hour Buddhist ceremony marking the beginning of the temple's 18th annual Prayers for Compassion event. The celebration continues through Sunday with the purpose of collecting 1 million recitations of a prayer for compassion by the end of the festival.
That prayer — "Om Mani Padme Hung Hrih" — is a mantra that expresses the unification of the person praying with Chenrezig, a Buddhist deity embodying the idea of compassion. In essence, Buddhists believe reciting the prayer brings Chenrezig's attention and helps bring more compassion to the world.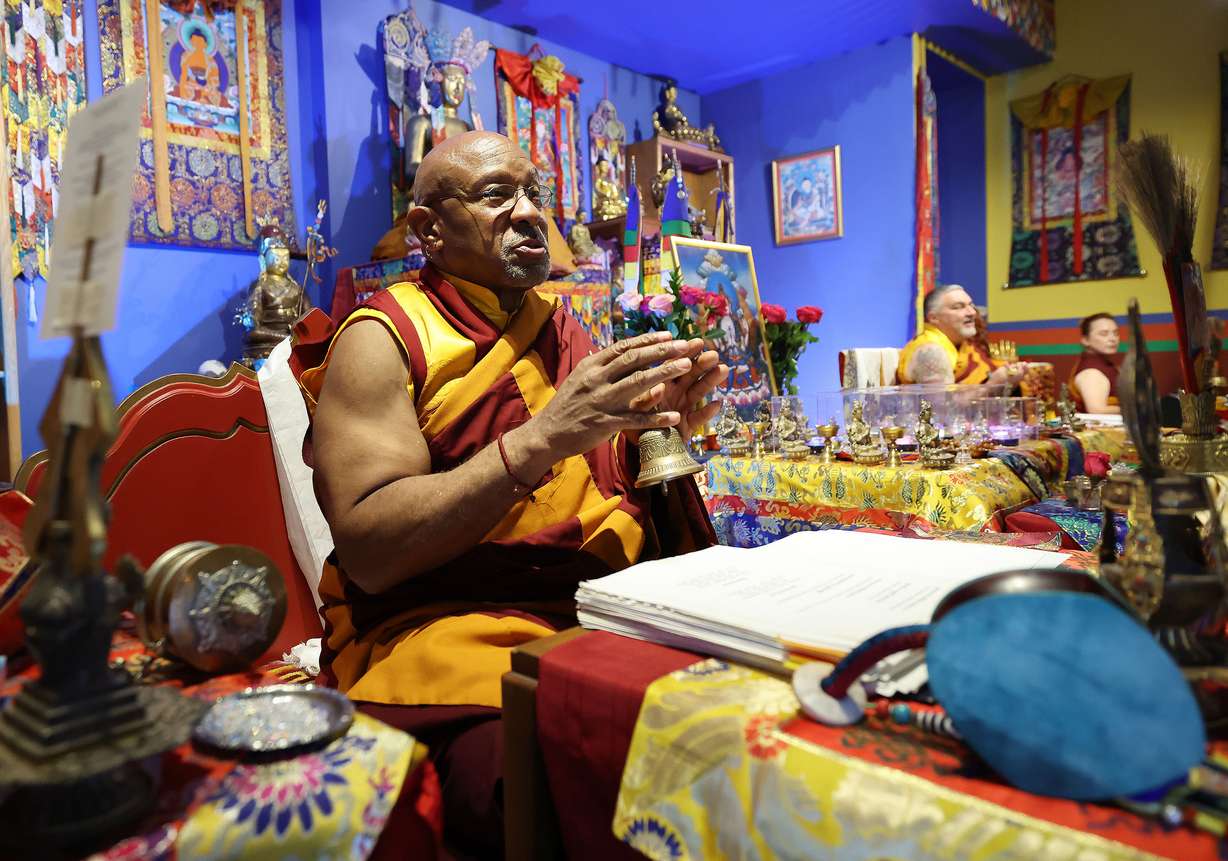 "You don't have to pray for yourself. Your job is to pray for others," the lama said. He explained that prayer in Buddhism means "generating thoughts" that send goodwill toward others.
Lama Thupten Rinpoche has studied Buddhism for more than 45 years and leads the temple at 40 N. 800 West. He hopes more Utahns, no matter their religious affiliation, will attend the rest of the event, which includes six more ceremonies.
"Come and please, let's pray for compassion. It doesn't matter what you believe in," he said. "Please come and sit, and let's just generate positive thoughts."
He explained prior to the opening ceremony that at a time when humanity is faced with natural disasters, wars and political unrest, it is more important than ever to focus on increasing compassion for each other.
"Prayer, goodwill and positive thoughts begin to make a change," he said.
Thursday's ceremony began with Lama Thupten Rinpoche and other lamas bowing and praying to a shrine that includes bone fragments, teeth and other relics from the Buddha and other past Buddhist leaders.
The next few hours included group meditations, recitations of Tibetan chants, breathing exercises and recitations of the Chenrezig mantra. Each person in attendance also received an individual blessing, symbolically cleansing and empowering their bodies and minds.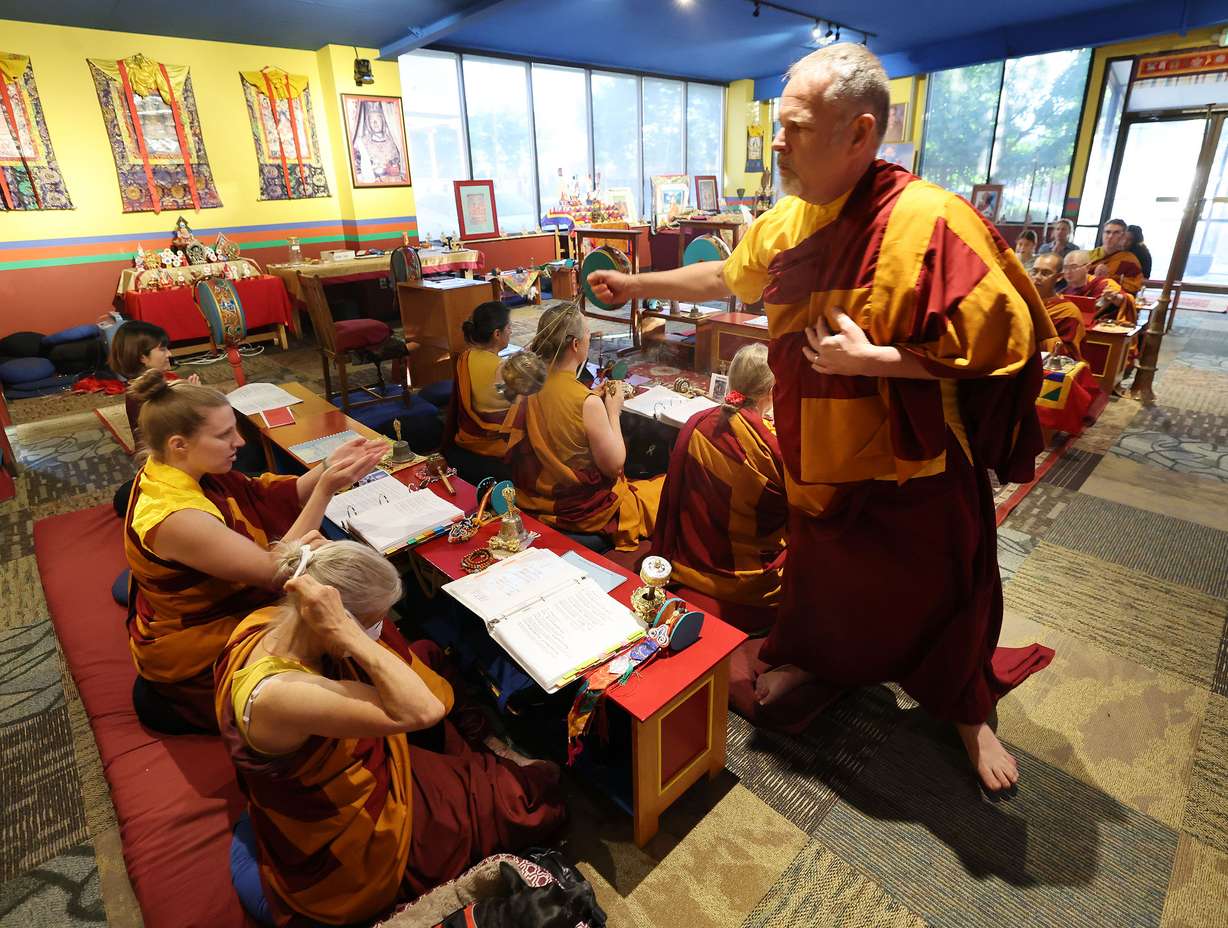 Lama Thupten Rinpoche also intersected each part of the ceremony with expressions of wisdom, compassion and the "sincere desire" that everyone experiences true happiness. He shared humorous and insightful observations about the fallacies of human nature and what truly matters in life.
"When you put others before ourselves, you will always be happy," he said, encouraging everyone not to harbor negative feelings toward others, but to continually extend compassion and understanding instead.
"Make your existence worthwhile. We trivialize our lives," he said. "Your life is very precious. … Cry every day. Cry and scream and throw tantrums, and then go out and have fun, but live with kindness.
"Live your life fearlessly," he added. "Run into the fire when everyone else is running away."
A full schedule and more information can be found on the temple's website.
×
Photos
Most recent Religion stories