Estimated read time: 6-7 minutes
SALT LAKE CITY — Moving to Salt Lake City in 1998 was a difficult transition for Abdirizak Ibrahim.
Ibrahim had fled his home in Somalia because of the country's civil war, an ongoing conflict that's claimed between 450,000 and 1.5 million lives, displaced over 1.5 million individuals internally and forced another 800,000 to flee the country. He lived in a refugee camp in neighboring Kenya for six years before coming to Utah as a refugee.
"When I came, I didn't know anything about the system," he said. "Imagine coming from different country and you don't really understand. Salt Lake is totally different. Life was very hard the next couple of months, but we try to take it slowly, step by step."
Ibrahim's first time using public transportation is an example of the difficulty he experienced. During his first week in Utah, he saw individuals riding Utah Transit Authority buses and using the pull chords to stop. Ibrahim decided to try the bus out for himself after working up the courage for a few days.
"When I came inside the bus, I sat down, then I pulled the rope and held it and never let go," he said. "There were people looking at me, but they never said anything to me — all the way down from 3100 South to 2700 South. Then a bus driver came to me and all the people looked at me and I was just hoping that I was doing the right thing."
Ibrahim said there were only a handful of Somali families in Utah when he came, but today Somali refugees make up the largest group among Utah's 65,000 refugees, according to the Department of Workforce Services, which oversees Utah Refugee Services Office.
The department said it does not have exact data on the number of Somali refugees, but nonprofit Salt Lake American Refugee Services estimated about 10,000 Somali families live in Utah.
---
Nobody wants to leave his own country to go to a different country where he doesn't even know what it is gonna go through. ... Be nice to the people. Every human deserves to be treated nice. And then if you learn about those people, their cultures and how different they are, I'm sure you will love them.
– Fadumo Abulkadir, Somali Community Self-Management Agency interpreter
---
Addressing unique needs
Despite the community's growth, Ibrahim noticed Somalis were still experiencing difficulties while adapting to life in Utah.
He founded the Somali Community Self-Management Agency to address those difficulties and partnered with Salt Lake American Refugee Services in 2010 after struggling to navigate the American grant system.
"The community is very poor, struggling day to day with food, housing, employment, all of these issues." Salt Lake American Refugee Services founder Ghulam Hasnain said, adding that it can take Somalis years to adapt to the U.S. "They're a large community and you can obtain grants with a large community. But the problem is, that's not enough to get a grant. You have to administer the program."
The two nonprofits administer a number of programs for the Somali community, including survival English classes, 24/7 interpretation services and a food bank that serves about 100 families.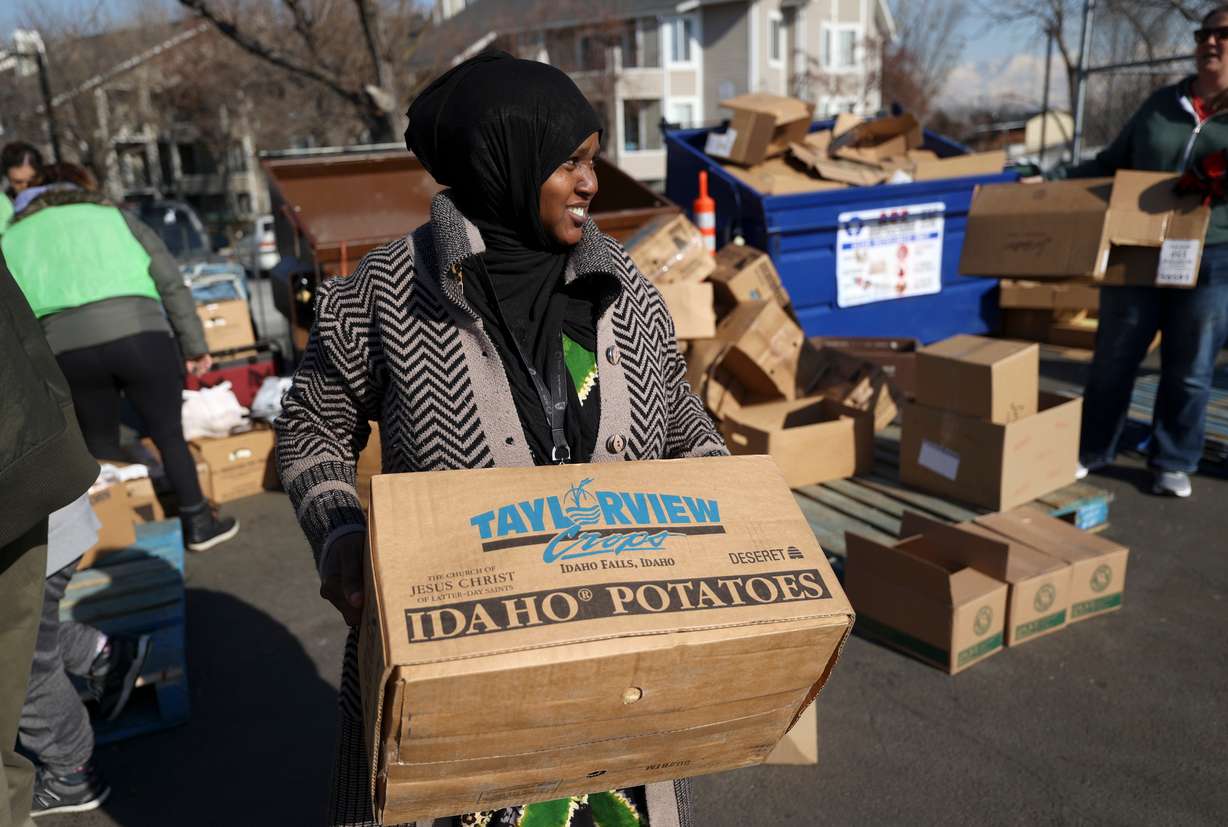 Hasnain and Ibrahim said their programs fill a gap other refugee organizations haven't been able to bridge.
"The first thing is to help them survive right then and there," Hasnain said. "Is their need Monday through Friday, 9 a.m. to 5 p.m.? No, it's 24/7."
Community members can call Ibrahim and a female interpreter, Fadumo Abulkadir, any hour of the day. The interpreter will pick up the community member at their house and guide them through a variety of situations, such as going to the bank. In one instance, an interpreter even helped a woman in labor navigate going to the doctor.
Interpreters help over 100 individuals each year, usually multiple times per individual. On average, they cover close to 30 assignments per week.
Although there are a number of programs that offer English classes in Utah, Hasnain said they often didn't meet the immediate needs of Somali refugees. This motivated him to put together a "survival" English class.
"Other places are teaching English using English. But what happens if a person doesn't know a word of English?" said Hasnain, who has a degree in linguistics. "You have to have a different strategy."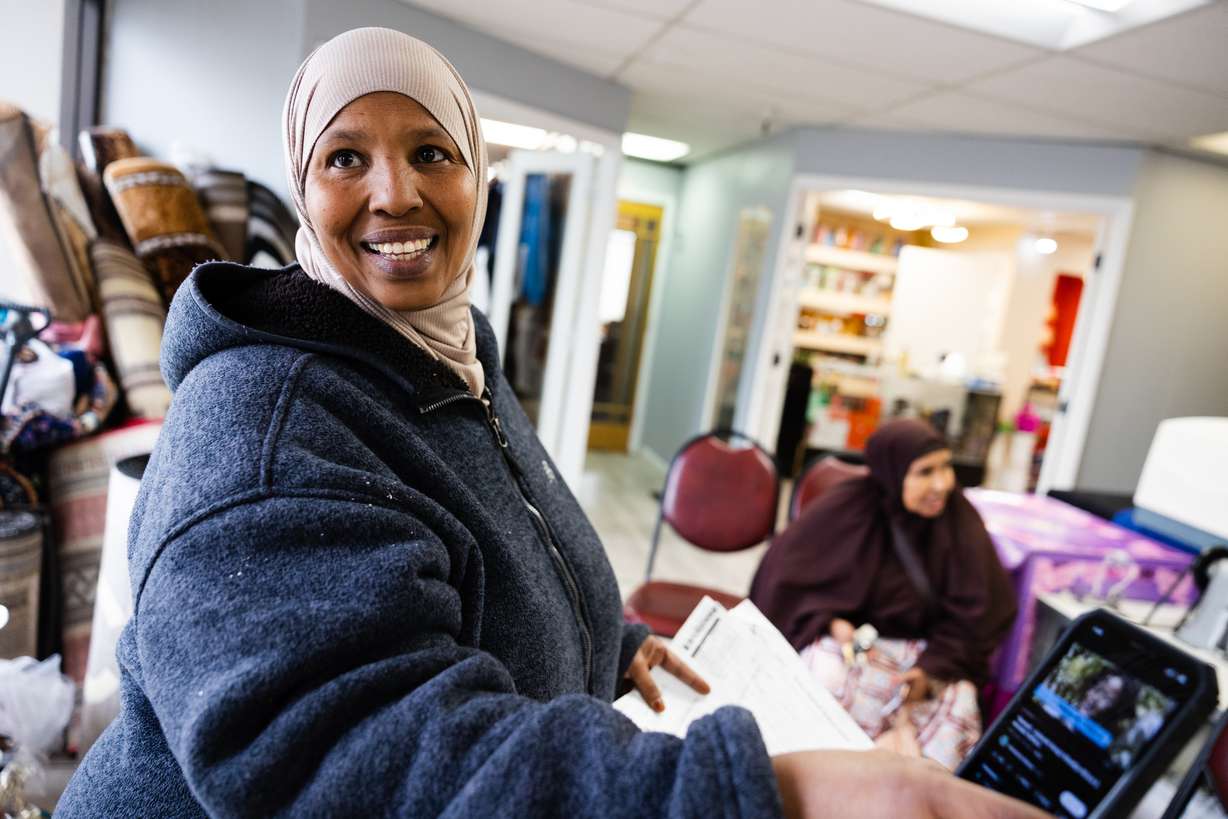 Abulkadir, one of the interpreters, struggled with traditional English classes. She said she didn't last more than two months because she couldn't understand English-to-English teaching methods.
"People can go work and do a lot of stuff, but the most difficulty people have is language," she said. "Most people don't even have low (English levels). They haven't gone to school in Africa because of civil wars and all that stuff — you go to a refugee camp and you have to raise your kids. A lot of people didn't come from like a big city in Africa or a big city in Somalia. So there was a lot of need. When we saw that need, we started with the classes."
The survival classes cover the basic dialogue and American behavior for various scenarios ranging from going to the grocery store or signing a lease to getting stopped by the police.
"If you were in Somalia or India, the thing to do is open your car door, run over to him (police officer), give him 20 bucks and he goes his way and you go yours. Well, if you run up over here, guess what's going to happen? You might get shot," Hasnain said. "So we tell them, 'Don't do nothing, put your hands up as high as you can and just sit there.'"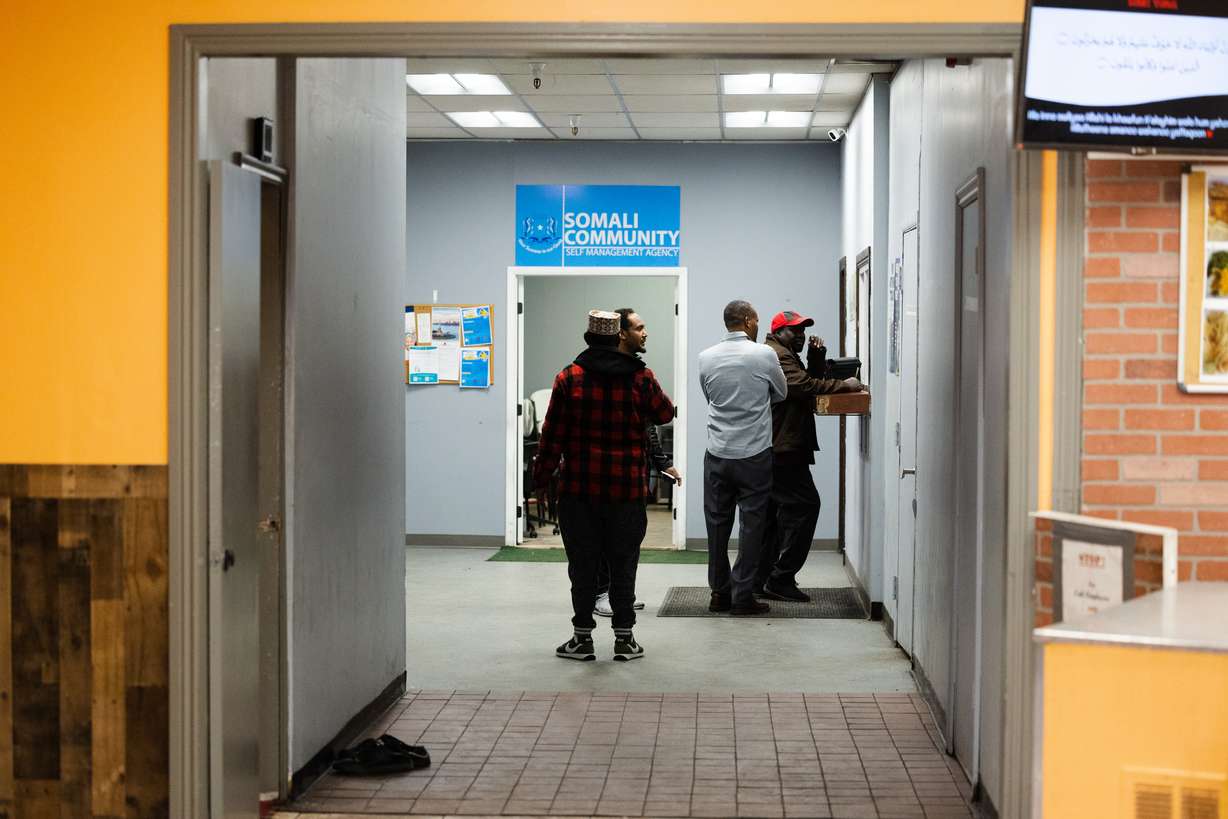 Abulkadir said most individuals were generous when she was learning English through immersion while working at the airport. She encouraged individuals to continue to have empathy for refugees in the state and be open to the different ways Somalis can contribute to the state.
"Nobody wants to leave his own country to go to a different country where he doesn't even know what it is gonna go through," she said. "Be nice to the people. Every human deserves to be treated nice. And then if you learn about those people, their cultures and how different they are, I'm sure you will love them."
How to help
Hasnain said the organization does need volunteer help and will eventually need someone who can transition into his role. Volunteers could help with grant writing and data entry for refugees' applications for things like housing assistance. He added that the organization doesn't need volunteers for things like hard labor or interpretation.
"The Somalis are better off getting that from the Somalis," he said. "You need to be really dedicated to the mission, which overrides the financial aspect. Because if that's not the case, then it's not gonna work."
More information about Salt Lake American Refugees is available on its website, and the Somali Community Self-Management Agency regularly posts updates on its Facebook page.
×
Photos
Most recent Multicultural Utah stories