Estimated read time: 2-3 minutes
BEUTAHFUL — It's the dream of many to be a movie star. Even if that isn't your goal in life, I get the feeling you have all had a moment where you thought it would be fun to pretend to be an astronaut, spy or old west bandit on the big screen.
Well, we can't all be movie stars like Matt Damon, Julia Roberts or Robert Downey Jr., but two Utah natives are bigger movie stars than you ever realized. Odds are most of you have met them or have spent the night at their home. These Utah-born movie stars are Zion National Park and Arches National Park.
HawaiianIslands.com analyzed IMDb data to find the most film credits in each state. When it came to U.S. National Parks, Zion ranked fourth, and Arches, sixth.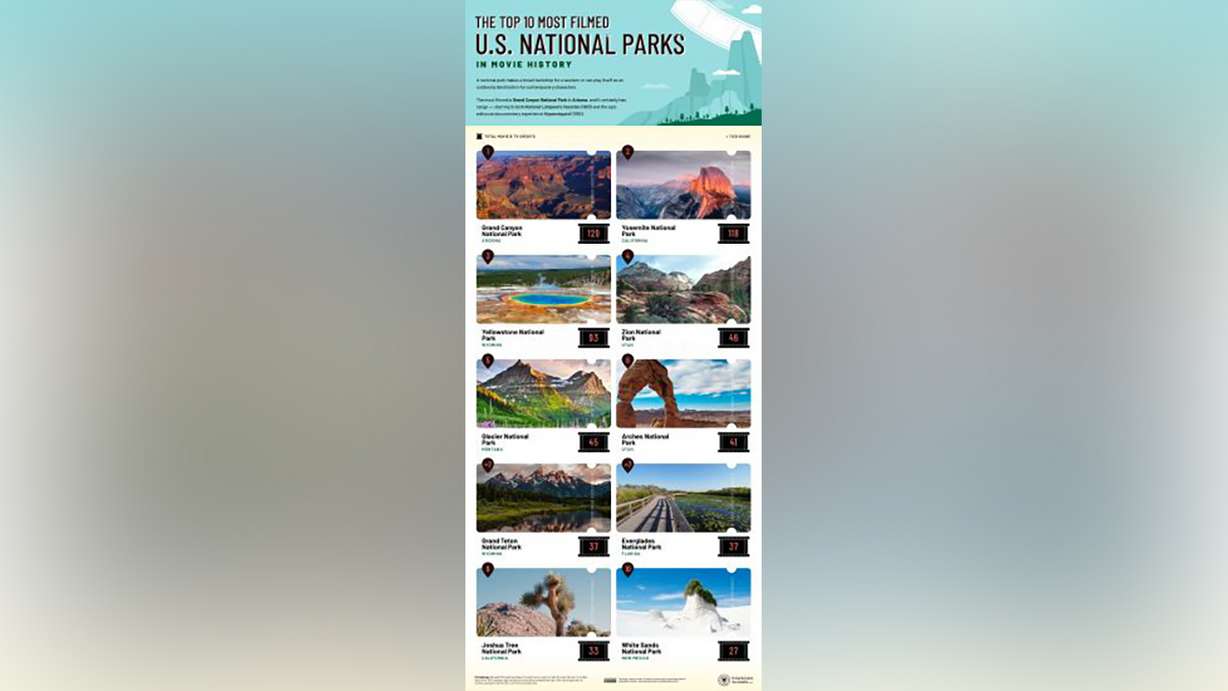 The most filmed national park was Grand Canyon National Park, with 129 credits; and then Yosemite with 118. Zion netted 46 credits, and Arches: 41.
In addition to these national parks, Utah's Dead Horse Point was listed as one of the most uniquely popular U.S. filming locations, and Zion National Park was the most filmed location in the state.
When it came to national parks, only two states had more than one location in the top 10 — California, with its No. 9 Joshua Tree National Park and No. 2 Yosemite; and Utah, with Zion and Arches. Here is the list of the top 10 most filmed U.S. national parks:
Grand Canyon: 129 credits
Yosemite: 118 credits
Yellowstone: 93 credits
Zion: 46 credits
Glacier: 45 credits
Arches: 41 credits
Grand Teton: 37 credits
Everglades: 37
Joshua Tree: 33
White Sands: 27
Movies shot at Zion National Park include:
Movies shot at Arches National Park include:
The next time you find yourself at these famed Utah destinations, remember to "leave no trace," but do bask in the red rock greatness that has found itself not only in plenty of smartphone camera rolls, but on the silver screen, too.
×
Photos
Most recent Outdoors stories