Estimated read time: 3-4 minutes
IDAHO FALLS – A locally-based ranch and home store that's been serving customers since 1959 is getting a lot bigger.
As of Tuesday, Jason Miller, CAL Ranch's vice president of marketing, tells EastIdahoNews.com the company has merged with Coastal Farm and Ranch, an outfitter for farm/ranch supplies in Washington and Oregon.
"We've worked closely with Coastal over the years. We're part of the same buying group. If you were to walk into a Coastal store … they're very similar to a CAL Ranch," Miller says.
About 80% of the products in Coastal stores are also carried by CAL Ranch, he says. Miller and the west-coast company started talking several months ago and merging the companies just made sense.
Miller is excited about the opportunity to increase the buying power of both brands and how it will serve customers better.
"We feel this new company has tremendous opportunities in the future. Collectively we have hundreds of years of successful farm and ranch retail experience and look forward to serving our local communities with our combined expertise," Miller said in a news release.
The new company will be based in Idaho Falls, with Tom Yearsley, the current CEO of CAL Ranch, serving as the CEO of both brands.
Millers says both companies will retain their name on store signage to capitalize on each company's "brand equity."
"CAL Ranch has been around for 64 years, and we're very well known in the areas that we've been in," says Miller. "Coastal is celebrating its 60th anniversary this year. They have a lot of brand equity in their name as well."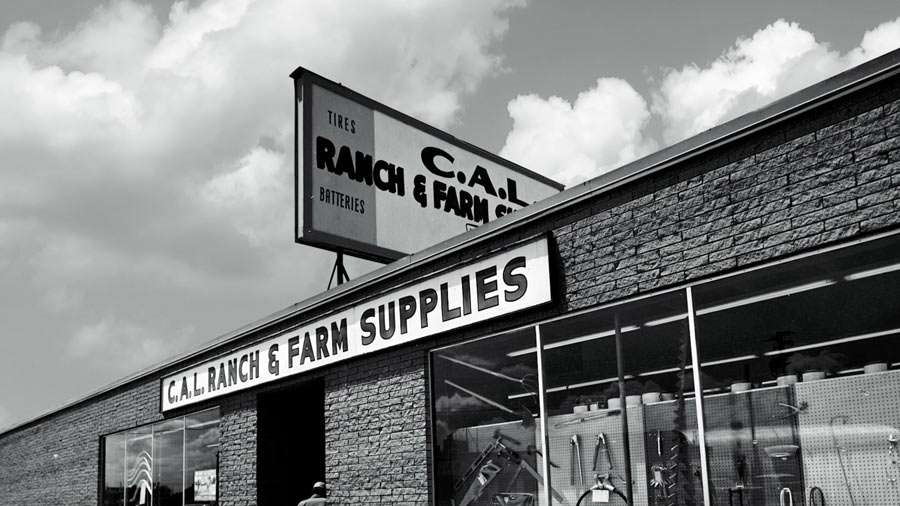 CAL Ranch got its start in downtown Idaho Falls in 1959. It expanded into Rexburg, Blackfoot, Pocatello and Burley throughout the 1960s. Over the years, it's grown to include 33 locations throughout Idaho, Utah, Nevada and Arizona.
It opened a new store in Rexburg in 2021, and a Pocatello location last year. Other locations recently opened in other states as well, including one in Reno, Nevada, in October and a Tucson, Arizona, location in November.
"We're opening a new store in Globe, Arizona, under the CAL Ranch name next month, and we have plans to open more later this year," Miller says.
Similarly, Coastal Farm & Ranch got started in 1963 and has 21 stores throughout Washington and Oregon. The merger means there are now a total of 54 stores throughout six western states.
"They have a store within miles of the Canadian border, and we have two stores that are right on the Mexico border. So we can say we actually span from the Canadian border to the Mexican border," Miller explains.
With the company's corporate headquarters based in Idaho Falls, Miller expects several new jobs to open up in the near future. The future looks bright, he says, and he's proud to continue growing the company in the same place it was founded 64 years ago.
"This is an exciting time for both Coastal and CAL Ranch. Together, we can leverage our knowledge and expertise, and continue our growth as one of the leading farm and ranch retailers in the West," Coastal President and CEO Lori McKinnon says in a news release.
×
Most recent Idaho stories