Estimated read time: 2-3 minutes
PAGE, Ariz. — Construction crews have installed a new water intake connection at the Glen Canyon Dam to help deliver water to nearby communities even if Lake Powell reaches its "dead pool" level, according to federal reclamation officials.
Crews completed the project last month after a few months of work. The new system will allow for water to be provided to residents of Page and parts of the Navajo Nation even if the reservoir falls to an elevation of 3,362 feet. That's 8 feet below the level where Lake Powell is considered a "dead pool," officials with the U.S. Bureau of Reclamation said Thursday.
It's the second backup collection system below the main intake collection at 3,480 feet elevation. There's another backup located 100 feet above the new system.
The project comes as Lake Powell has fallen back down to 23% capacity. It's expected to drop below 3,522.2 feet elevation later this month, which would set a new all-time low for the reservoir since it was first filled, agency officials added.
"Our engineers and mechanical crews explored a number of possible options, and we came up with a relatively easy solution to a potentially large problem for the people who rely on this water source," said Bob Martin, the agency's Upper Colorado Basin Region deputy power manager, in a statement.
The cost of the project was not disclosed; however, federal officials said that the city of Page covered the cost of supplies and labor. The city of about 7,300 people was first established in 1957 for the construction workers who were assigned to build the dam. NPR reported in November that the city is also exploring a $46 million project to siphon Colorado River water a little more upstream from the dam.
The shrinking Lake Powell also poses energy blackout risks for the region because the dam generates power for Page and other nearby areas. Bureau officials said Thursday that the reservoir could drop below the minimum power pool of 3,490 feet later this year, based on current projections.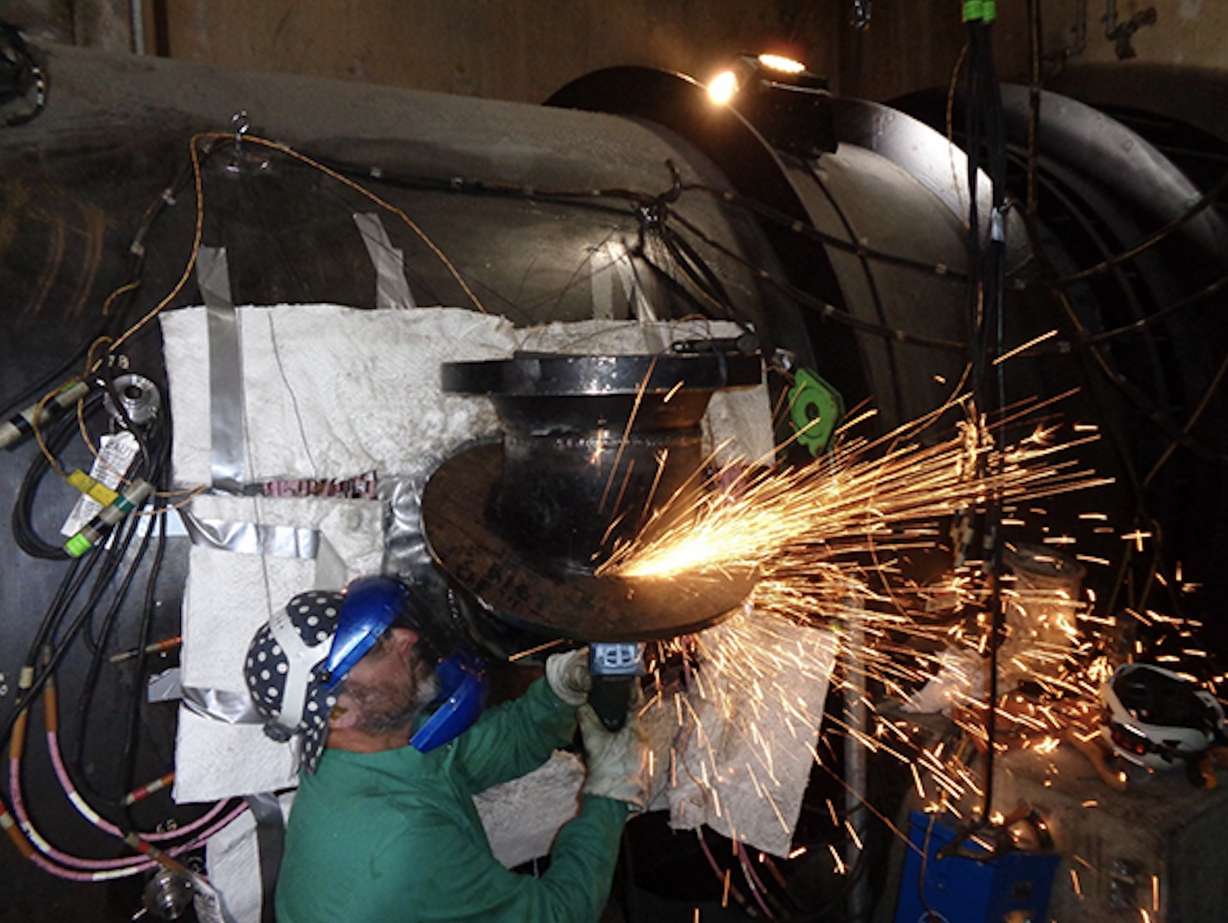 Both Lake Powell and Lake Mead have been the poster children of the West's ongoing drought situation, as federal officials mull solutions to both drying reservoirs. One of those is the possibility of reducing downstream releases from Lake Powell again this year.
Meanwhile, Wayne Pullan, the regional director for the Bureau of Reclamation's Upper Colorado Basin, said the recently completed project is "proof" of the agency's desire to handle growing issues related to the ongoing drought.
"We face the impacts of aridification together," he said. "The lower water intake at Glen Canyon Dam provides additional water security — the promise of a continued dependable and reliable water supply."
×
Related stories
Most recent Utah drought stories