Estimated read time: 2-3 minutes
SALT LAKE CITY — Utah is living up to its claim of having the "greatest snow on earth" this winter.
The four resorts with the most snow in the country are all a short drive from Salt Lake City in Big and Little Cottonwood canyons.
As of Wednesday, Alta Ski Area was reporting 368 inches, the most in the U.S.; Brighton, just a mile or two away as the crow flies, has 351 inches; Snowbird is reporting 347 inches; and Solitude has 330 inches.
Those numbers are all subject to change soon, with the tail end of a storm working its way through northern Utah on Wednesday, and another storm slated to enter the valley this weekend. California's resorts are also having a banner winter, with a recent storm delivering nearly seven feet of snow in 10 days.
On Wednesday, Mammoth Mountain reported 328 inches for the season, Sierra at Tahoe had 312 inches and Boreal and Dodge Ridge were tied at 307 inches.
The entire Beehive State is seeing an abnormally snowy year, according to the National Weather Service, with nearly every basin at over 170% of the typical snow water equivalent — essentially how much water is in the snowpack — for this time of year. That puts this winter in the 80th percentile.
"Fun facts, we have exceeded the 2022 statewide peak snowpack water amounts and now intersect with the 2010-11 winter!" the National Weather Service's Salt Lake City office said Wednesday.
The Provo-Utah-Jordan basin, which houses Big and Little Cottonwood canyons, is currently at 213% of its median snow water equivalent. Though they aren't getting as much snow as the Wasatch Front, Summit County's resorts are still among some of the snowiest in the country. Park City Mountain Resort is reporting 267 inches, and Deer Valley has 252 inches.
Last season, Alta got 445 inches of snow — with about 80 days left in the water year that ends in April, the resort already has about 80% of that.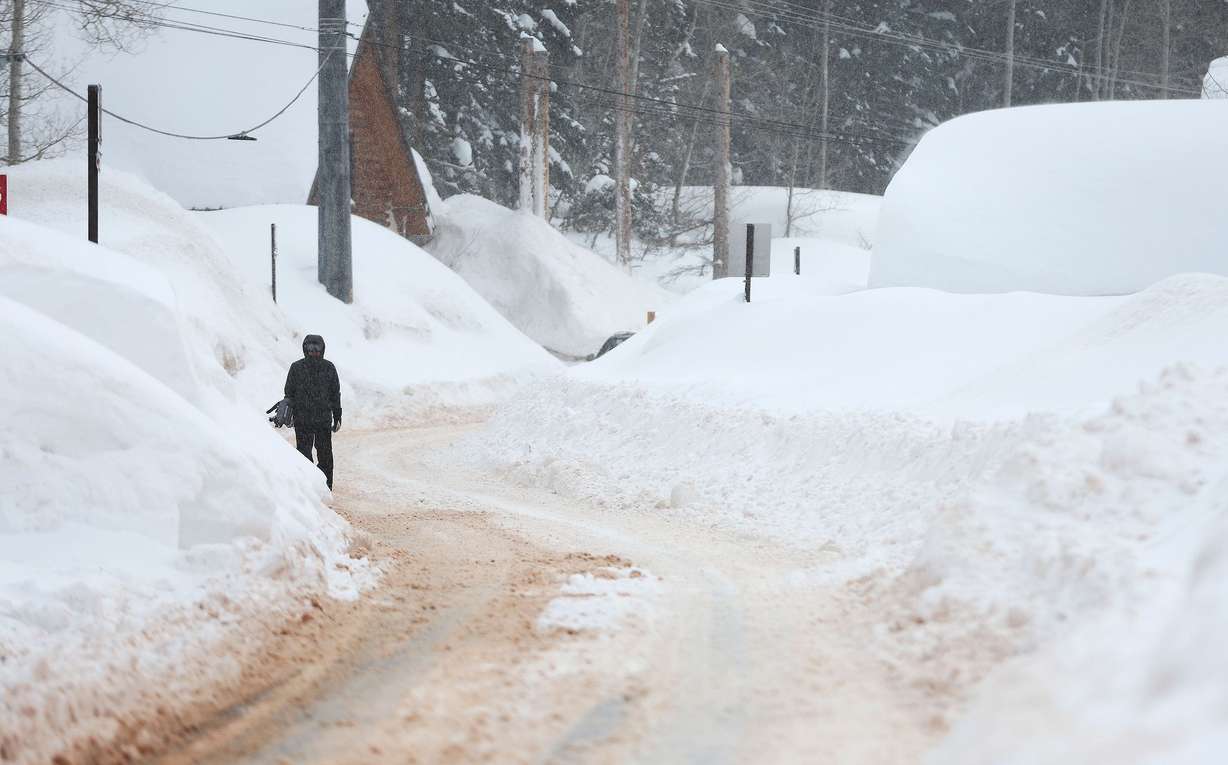 ×
Most recent Outdoors stories