Estimated read time: 2-3 minutes
SALT LAKE CITY — Not everyone who works in county government is honored with a proclamation. But the first female elected as Salt Lake county clerk has definitely earned one.
After expanding mail-in voting options, issuing nearly 300,000 marriage licenses and officiating over 1,000 weddings, Salt Lake County Clerk Sherrie Swensen plans to retire next year, after more than three decades of service.
Her 32 years of service were recognized with a countywide proclamation, issued by Salt Lake County Mayor Jenny Wilson and the County Council earlier this week.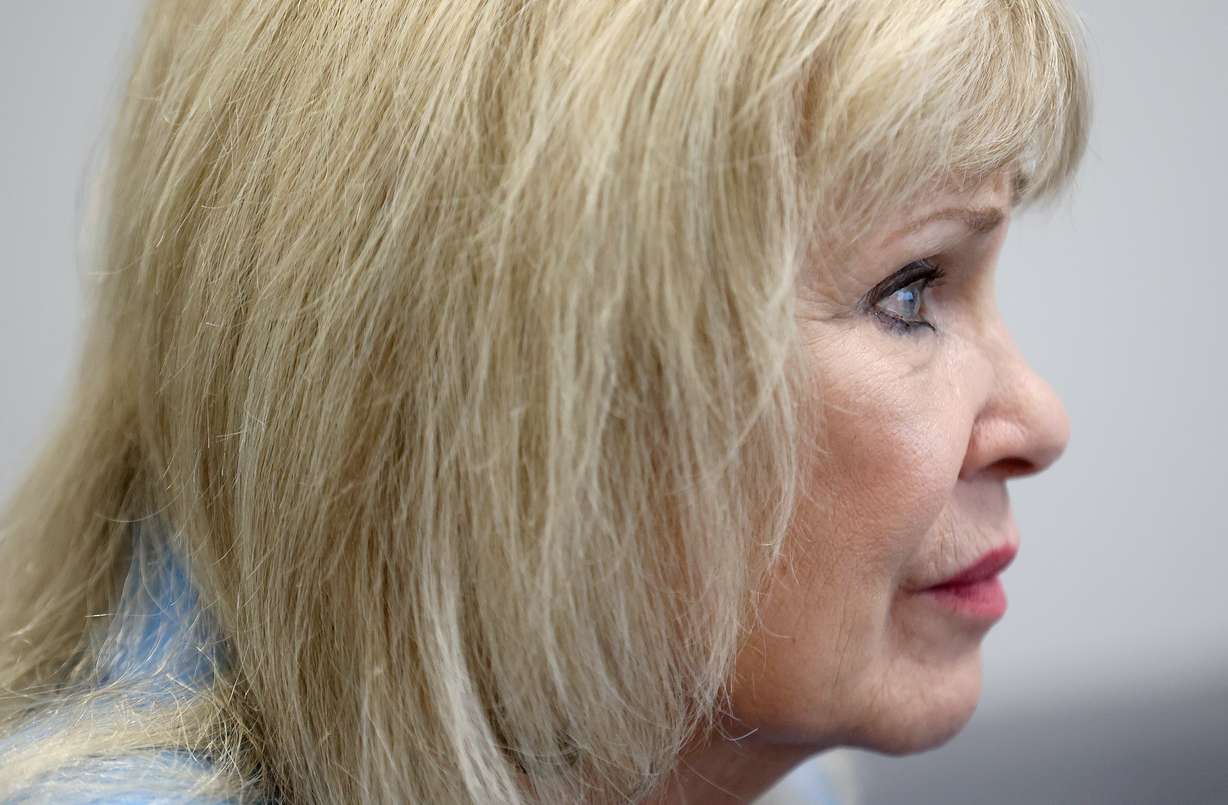 "Before I get to the proclamation and your work, the evolution of your office, your professionalism, your dedication, the extra hours you have put in ... I want to thank you," Wilson told Swensen during a council meeting Tuesday. "You've been, in many ways, a mentor to me — long before I was an elected official here, and I've always admired you."
As the county's longest-serving elected official and first female clerk, Swensen's influence extended to several council members and other elected officials, as well.
"I just want to take a second to personally thank you for your professionalism and your public service," District Attorney Sim Gill told Swensen. "But I also just want to share with you that the work that you've done has resonated with so many people. As a young immigrant who came here for the promise of American democracy and what it meant to my family ... to be part of that American dream and to be able to cast our vote was just incredible."
Gill, who was elected in 2010, also praised Swensen for expanding office hours in December 2013 to accommodate record demand after same-sex marriage was legalized by the courts.
"We went through that whole process and for multiple days after that, your office handled the crowds that were here," Gill said. "The care, the compassion, the kindness and the professionalism with which you did it — you have altered so many people's lives and touched them in such fundamental ways. ... You are the epitome of public service."
"You have changed elections in Salt Lake County, which then has trickled into elections throughout the state," said Councilwoman Aimee Winder Newton. "... Also, I just know the last two years have been incredibly hard for our county clerks throughout the state. I appreciate the way that you've handled things with grace and the hard work that you're put in and we appreciate your service."
---
You have altered so many people's lives and touched them in such fundamental ways. ... You are the epitome of public service.
–District Attorney Sim Gill
---
Although Swensen admitted she's "not a historian," Wilson said she could not find another woman in state history who was in office for as long as Swensen.
After being elected in 1990, Swensen's term in office will end early next month.
As her last official act, Swensen will swear in her successor, Clerk-elect Lannie Chapman, on Jan. 3.
32 years later
×
Photos
Most recent Salt Lake County stories