Estimated read time: 2-3 minutes
SALT LAKE CITY — On a day when many are remembering the attack on Pearl Harbor, the Department of Veterans Affairs Salt Lake City Health Care System on Wednesday officially opened its new and improved food pantry.
"This is an exciting time. It's a momentous day," said Steven Prater, manager of the food pantry.
Food insecurity is an issue that impacts 34 million Americans and veterans are no exception. Shelley Granger, acting deputy of patient care services at the George E. Wahlen VA Medical Center, said that 49% of veterans have reported experiencing food insecurity — double the rate of the national average.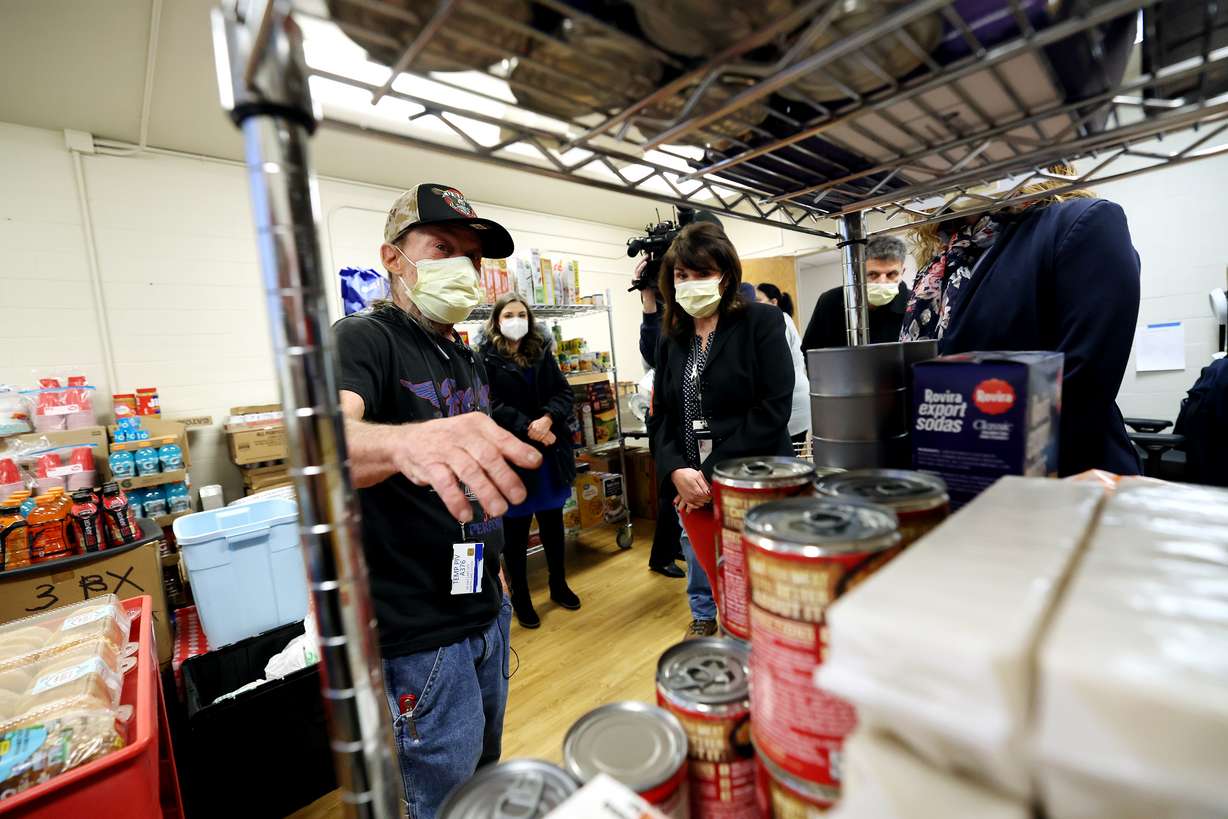 The pantry, located in the George E. Wahlen VA Medical Center at 500 Foothill Drive in Salt Lake City, has been a long time in the making.
Natalie Green, a health care administration trainee, started the first official food pantry at the facility in 2017. When the COVID-19 pandemic hit, everything changed. Staffing was severely reduced, pantry operations came to a halt and the center resorted to handing out bags of food to veterans.
It reopened in April 2020 and resumed full operations, before flooding in the building forced it to close again in September.
Prater said that the goal has "always been" to reopen the pantry and on Wednesday, that goal was finally realized.
The center received numerous donations that allowed it to reopen in a newer, larger location.
Also integral in the reopening, Prater said, was U.S. Marine veteran Rex Randall.
"Rex has been instrumental in getting the room set up, cleaning (and) stocking shelves. The pantry would not be ready today without Rex's help," Prater said.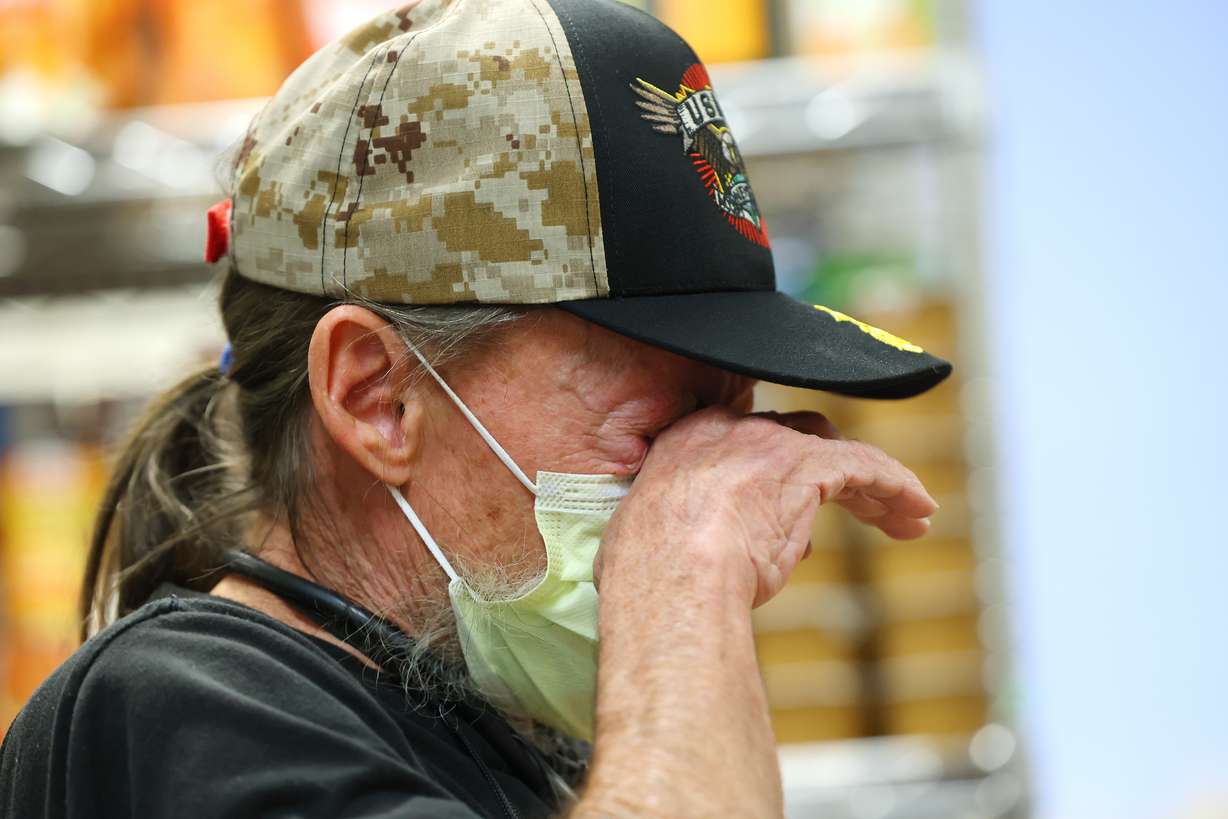 For Prater, the pantry is just a small step in a much larger mission.
"Our goal is to address food insecurity across our system. From our veterans who come here daily for care to our veterans in rural areas, we want to put in place a system to serve them all, to the extent possible," Prater said. "That system begins here, today."
The pantry offers a wide range of food and snacks along with personal hygiene items.
Granger said that the new space will better meet the needs of the center's veterans and since Nov. 16, the center has served approximately 80 veterans.
The food pantry does accept donations, and folks looking to donate can do so through the VA's Voluntary Service Office, specifying that the donation is for the food pantry.
×
Photos
Related stories
Most recent Military in Utah stories