Estimated read time: 3-4 minutes
This story is sponsored by KSL Cars.Your next car is waiting. Search Utah's largest selection of new and used cars.
Charitable giving is not new to @utahsupercarowner. He's been the driving force behind many of the good deeds of the Utah car enthusiast community. This week, he's focused on Utah Foster Care, a nationally recognized nonprofit that "finds, educates, and supports Utah families, who are willing and able to provide nurturing homes for children in foster care." In Utah, more than 2,100 children are in foster care at any given time because their families are in crisis.
Over the years, @utahsupercarowner has rallied car-lover troops to donate to causes such as Make-a-Wish Utah and Primary Children's Hospital, among others. It's always a great success, too. In 2021, through the generous donations of his Instagram followers, @utahsupercarowner raised over $50,000 for Make-a-Wish Utah. He — along with Santa Claus — hopes to do the same for Utah Foster Care.
Help Claus' cause
If you'd like to help Santa and @utahsupercarowner's cause, there are two paths you can take. First, if you're a car lover, you'll want to donate to foster care through the link in the bio on @utahsupercarowner's Instagram account. It will take you to the Utah Foster Care website, where you can donate directly to the organization.
Donating this way will also grant you an invitation to @utahsupercarowner's next hypercar reveal in a few months. While he has yet to reveal what car it will be, he has hinted that it will be one of four extremely rare hypercars: a Pagani Huayra Roadster, a Koenigsegg CCXR, a Dauer 962 or a Ferrari SP1.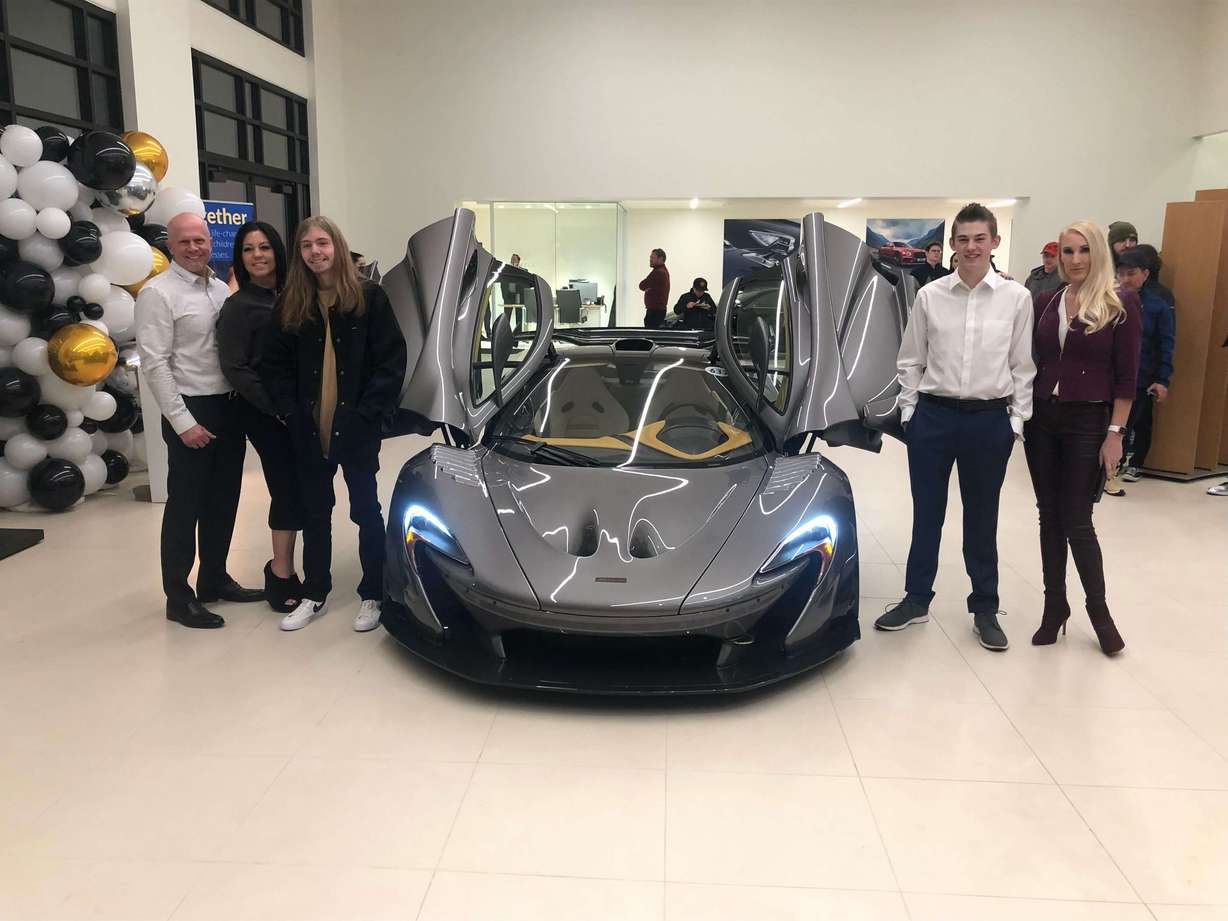 "To my knowledge, none of these cars currently reside in Utah. This should be the only model in the state, and you get to see it if you support our efforts in helping our foster brothers and sisters," said @utahsupercarowner. No matter what car it is, this will be an unveiling you won't want to miss.
You can also donate to Utah Foster Care directly by using this link. Or, if you'd rather, you are welcome to donate Visa gift cards. If you choose the Visa gift card route, please email kslcarsocial@gmail.com. We'll let you know when Santa — in a Ferrari— will go with the gift card donors to deliver the cards, and other donations, to the Utah Foster Care Foundation.
Generous start
Within the first three days, @utahsupercarowner has received over $10,000 in foster care donations — all from the generous car community here in Utah. "We know that by putting this out to the public on KSL(.com), we can achieve 30, 40 or even in excess of $100,000 in donations to this wonderful foundation," said @utahsupercarowner. "So many of these kids have been through difficult times, and they need our help. I will be matching all donations out of my own pocket."
Contact kslcarssocial@gmail.com, jasonbellcars@gmail.com, or @utahsupercarowner on his Instagram with questions. See you at the unveiling!
The makes and models mentioned in this article are not placed in any particular order, nor intended to be viewed as a ranked list. KSL Cars does not endorse any vehicles. The views or opinions expressed in this article are those of the writer and do not reflect the views or opinions of KSL.com or its employees.
×