Estimated read time: 4-5 minutes
SALT LAKE CITY — Utah and the Northwestern Band of the Shoshone Nation recently came to an agreement on fishing and hunting rights.
The agreement covers combination licenses, as well as big game and other permits. It also takes into account treaties the Northwestern Band of the Shoshone Nation, which occupies parts of northern Utah and southern Idaho, had before Utah became a state.
"(Our) children, water and hunting — those are our most passionate things," Northwestern Band Vice-Chairman Brad Parry said during a legislative presentation on the agreement. "At first our tribal hunters were very vocal that we were even entertaining this because the word sovereignty comes up. (Dustin Jansen, director of Utah Division of Indian Affairs) said to us one time, 'You're not giving up your sovereignty, you're exercising it' — and that's when I think the tribe pivoted is because we did recognize that the state is our partner."
Utah and the Northwestern Band previously had a memorandum of understanding between 2001 and 2016, which was dissolved over what Utah Division of Wildlife Resources Director Justin Shirley called a lack of communication on the state's part.
"The most important part of this MOU, in my mind, is the relationships that have been built," Shirley said during the presentation. "It became much more about people and past practices than it was about permits and licenses and the things that we tend to get too caught up with."
Under the agreement, the Northwestern Band can hunt, fish and trap on unoccupied portions of their aboriginal lands in the northern part of the state. The band will also handle its own regulations and guidebooks. Shirley said rules and season dates will generally align with the state's.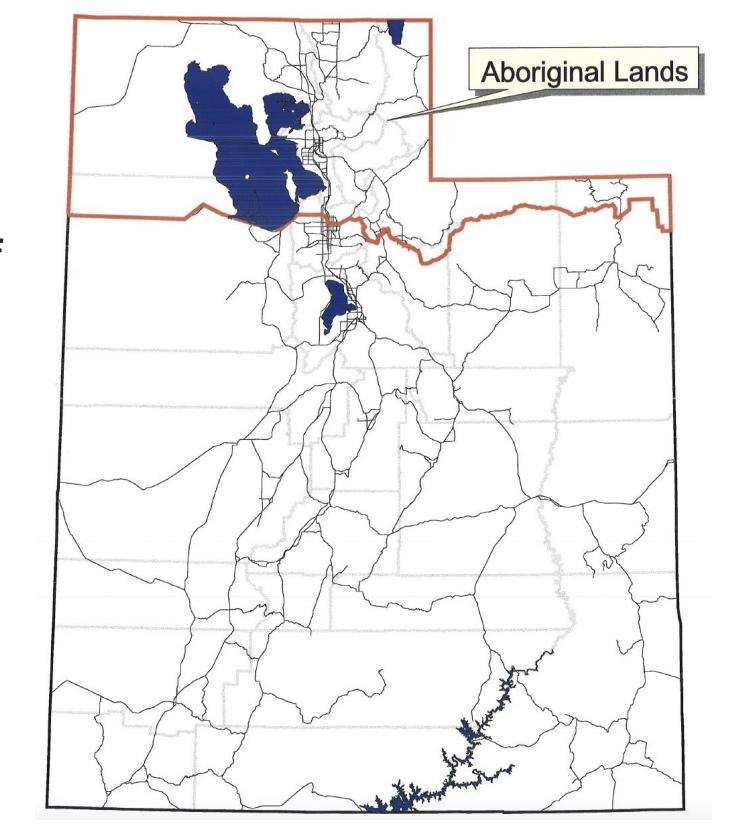 The agreement also allows enrolled members of the tribe to receive free combination licenses, which are used for fishing and small-game hunting. Those licenses will be valid as long as the agreement stands and can be used on all lands that are open to the general public.
Big game and other permits will be issued by the Northwestern Band, which Parry said is a meaningful recognition of the band's sovereignty. The state and band established baselines for how many permits the Northwestern Band will distribute.
Each tribal member is eligible for:
One buck and one doe mule deer permit per year.
One buck and one doe pronghorn permit per year.
One bull and one cow elk permit per year.
Two cougar permits per season.
Six bobcat permits per season.
One bear permit.
Permits to be distributed among tribal members through a drawing include:
One bull and two cow moose permits per year.
One Rocky Mountain goat permit per year.
One Bighorn sheep permit per year.
For migratory game birds and waterfowl, the Northwestern Band will adhere to U.S. Fish and Wildlife regulations.
"We have past data from the tribe on their harvest," Shirley said. "It's about 50 individuals that end up getting a license or a tag or something. So we're not talking huge numbers, and then we're talking much lower on the harvest as well."
Parry added that the idea that tribal members are scooping up multiple permits isn't reflective of reality.
"They get one and that's about it for them. They go out and get it and clean it; by that time they've fed their family," he said. "We have the number of permits to issue to everybody. However, we're a very small tribe, and there's limited people that still do that."
As part of the agreement, the state and Northwestern Band will meet annually to discuss the status of wildlife management in the area, such as changes in species status and harvest data, as well as the number of permits the band will distribute.
"The biggest thing for us is, at the end of the day, we all characterize this as a best practice in a conservation agreement," Parry said. "Just one example, I don't remember the last time anybody shot a wolf. But we certainly had enough tags that people could go get them and Director Shirley, they said, 'Hey, you know, we're not doing this. Would you guys mind?' That's all we needed to hear is 'There's not enough.' And we want that sort of open relationship to go forward."
×
Most recent Outdoors stories