Estimated read time: 4-5 minutes
SALT LAKE CITY — Even if quarterback Steve Young couldn't see wide receiver Jerry Rice zooming through the secondary, he knew where he was on the field and that, more than likely, he was open.
"Some of the best moments of my whole football life were moments when I'd gotten to a place of actual peace in the game, so that I came to the line of scrimmage before the play and I could look out at 11 defenders and I could pick them out," Young said.
Young returned to the Beehive State on Friday to address a crowd at Silicon Slopes Summit that was eager to hear stories and insights from the former Brigham Young University and San Francisco 49ers legend.
He reflected on a game he played while with the 49ers that saw him and his team down by four points with little time remaining in the hostile environment that was, at the time, the Louisiana Superdome and home of the New Orleans Saints.
Earlier that week, Young was mailed a voodoo doll with pins riddled through the doll's left arm — Young's throwing arm.
In what he described as a "flow state," the game slowed down for Young, even as tens of thousands of raucous fans screamed down at him while he readied his offense.
"Jerry Rice is open. I know he's there. I let it rip," Young said. "I get hit, I'm at the bottom of the pile and I'm sideways. ... All of a sudden I hear 85,000 people go silent."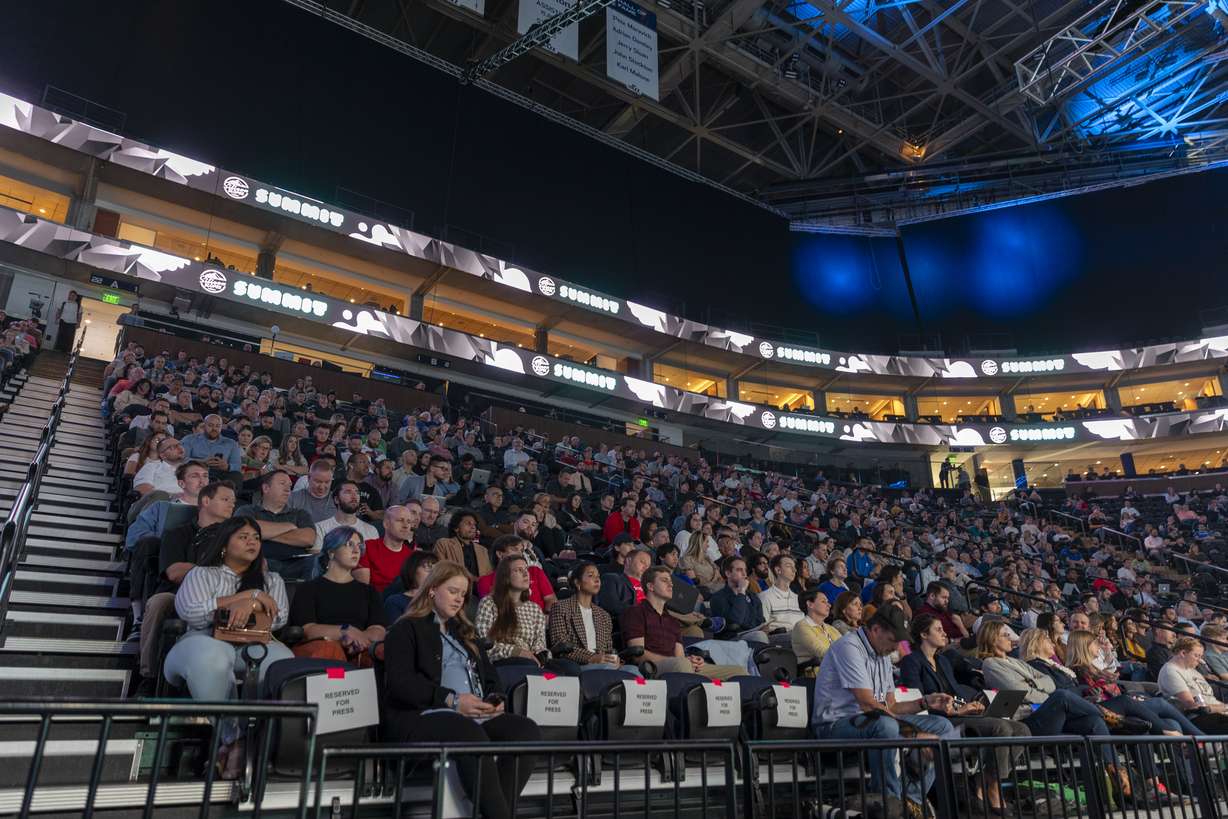 Young's 49ers won and to him, this represented the power of entrepreneurship.
Though he noted that he doesn't think of himself as the "classic entrepreneur," he does view himself as a creator and said everyone else should think of themselves as creators, too.
While some may say creativity comes easy for Young — a Hall of Fame quarterback who was known for his off-script heroics — he believes anyone can achieve creativity and seize their entrepreneurial spirit through two different philosophies: Embracing "abundant thinking" and disrupting patterns of "transactional thinking."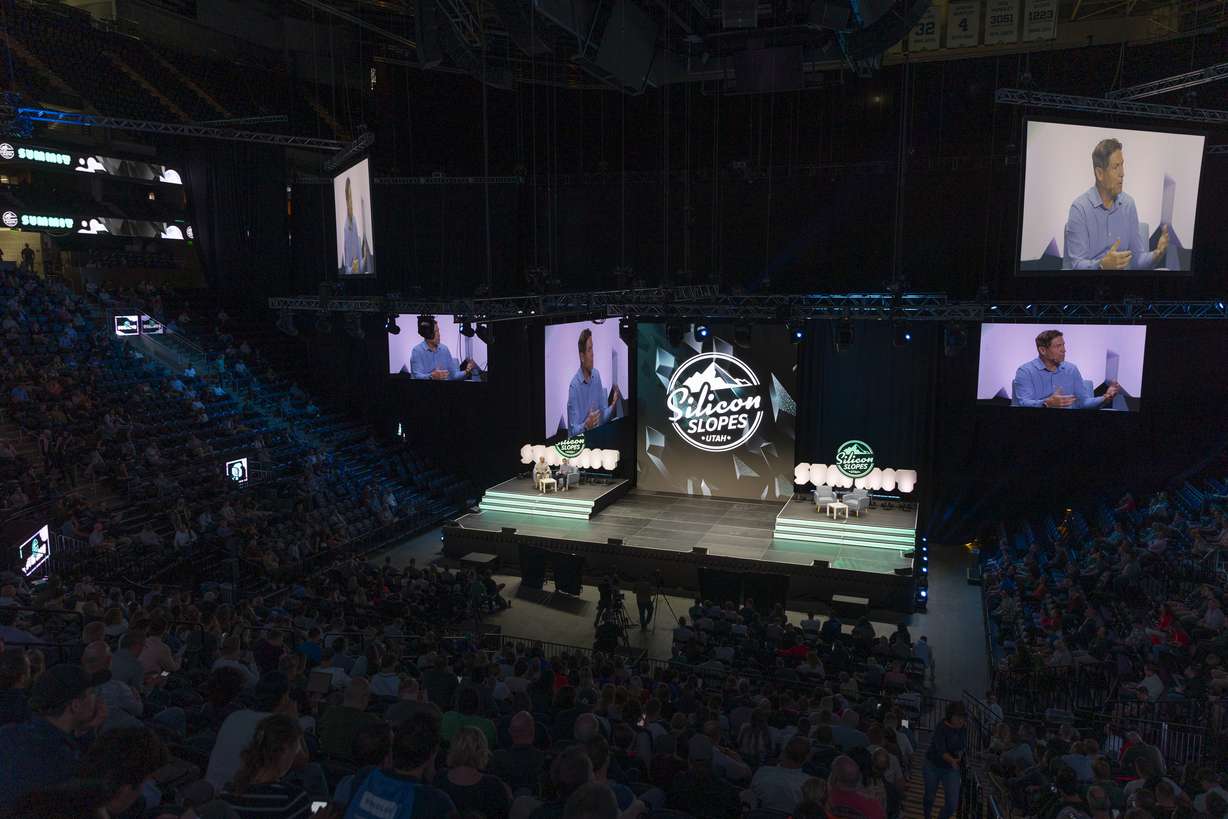 Two philosophies that Young observed and incorporated from his late, great, Hall of Fame coach Bill Walsh.
Young told a story about Walsh growing frustrated because he believed minority assistant coaches who were coaching under him weren't getting the opportunities they deserved to become head coaches.
So Walsh decided to take action by putting together a repository of game-day installations, playbooks, speeches, offensive philosophies and everything else that comes with coaching an NFL team.
"He packaged that up in a literal repository that you could put in a box," Young said. "When his assistant coaches got opportunities to go interview for head coaching jobs, he handed it to them and said, 'Look, this is going to help you and I will see you in the championship game.'"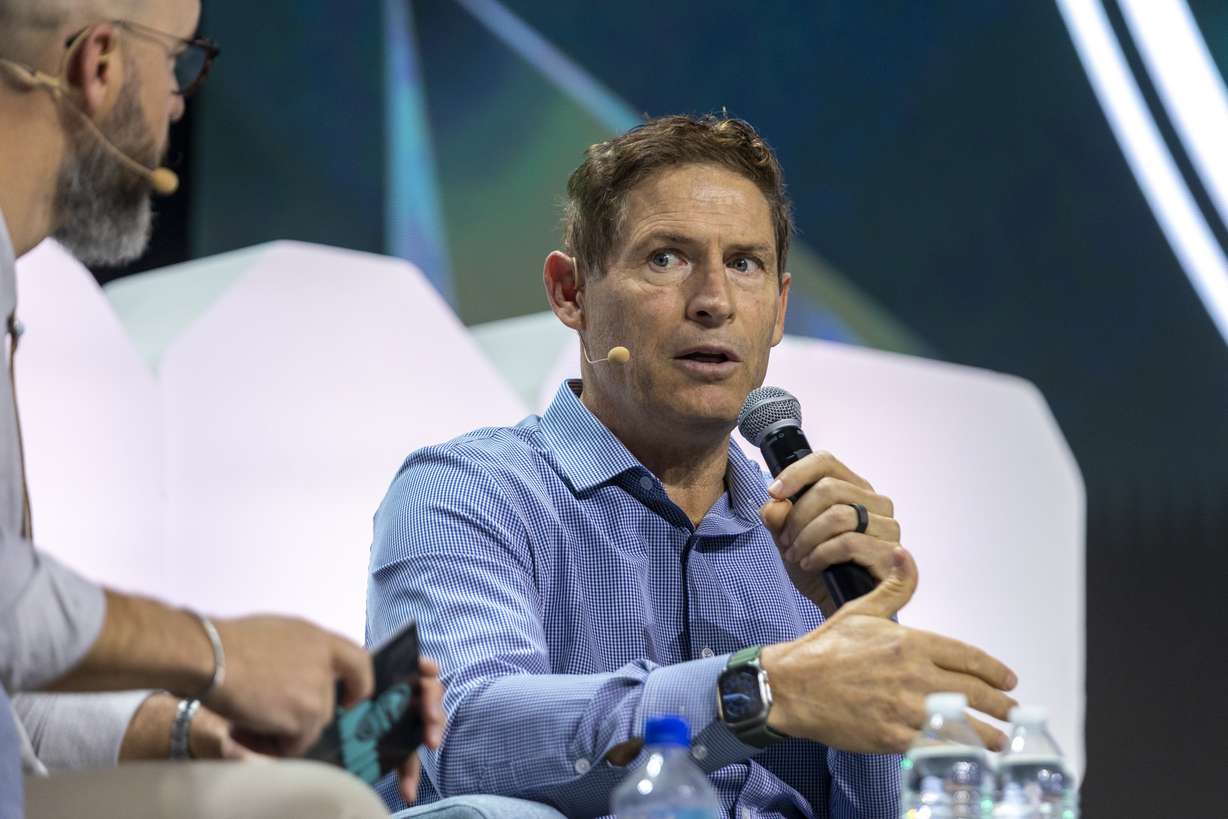 To Young, this represented both of the philosophies that now guided him throughout his football career as well as his role as chairman and co-founder of his private equity company, HGGC.
"I'm not asking you as entrepreneurs with proprietary dollars to start giving it away to future competitors, but there's a spirit of what he was trying to do. He was empowering those around him with proprietary knowledge for their benefit, into the future," Young said.
Utah Gov. Spencer Cox took the stage before Young, offering some brief remarks after joking to the crowd that he was "the only thing standing between you and Steve Young."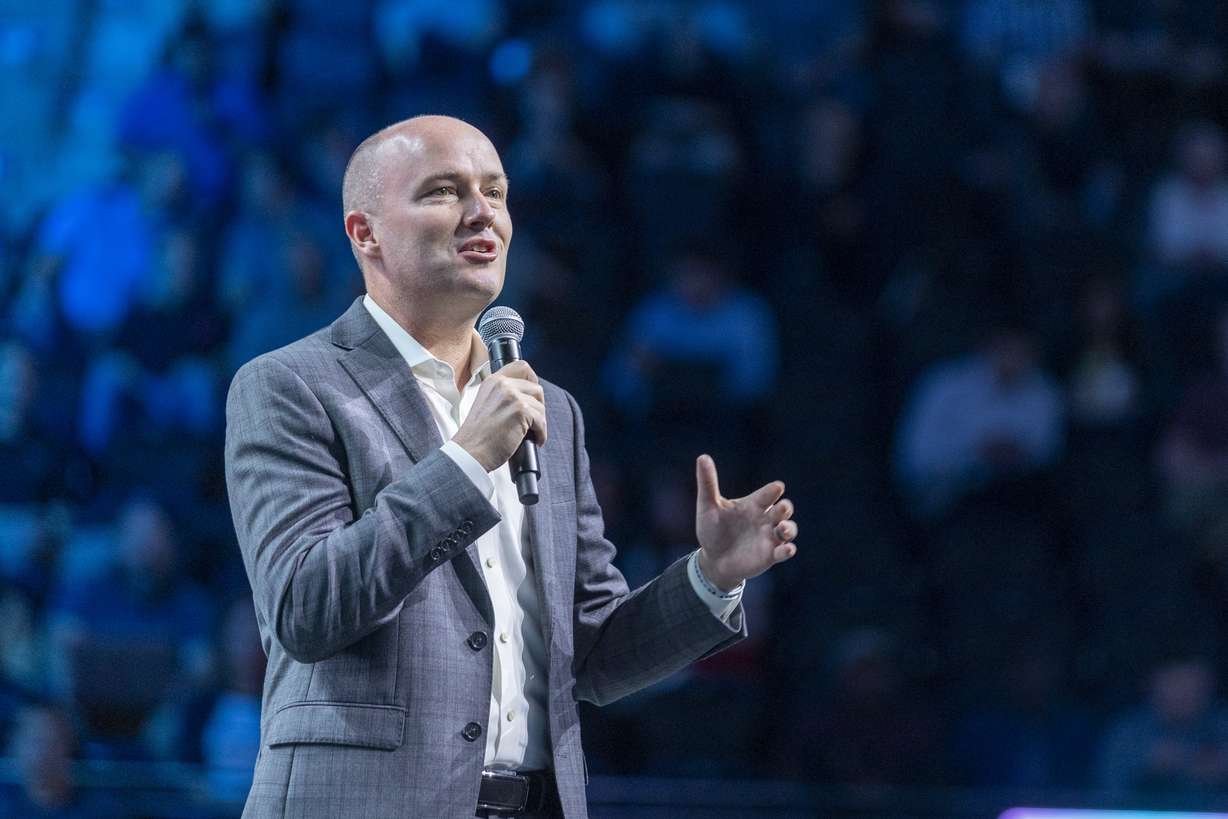 "Our nation is very divided," Cox said. "I've stopped looking at people on the spectrum of far-left and far-right, it's not exactly helpful. I've started defining people as builders or destroyers. We need builders now, more than ever."
Young followed his story about Walsh by telling the crowd that things done solely in self-interest will rot over time and that the way to an "abundant life" is to selflessly empower people around you.
"That creates a perpetual nature rather than a transactional nature," Young said. "The answer to the most complex things in my life, the greatest challenges — and I'll start tearing up thinking about those challenges — have found resolution through this kind of thinking."
×
Photos
Most recent Silicon Slopes stories