Estimated read time: 1-2 minutes
This archived news story is available only for your personal, non-commercial use. Information in the story may be outdated or superseded by additional information. Reading or replaying the story in its archived form does not constitute a republication of the story.
A lesson in genetics research and internationally-recognized scientist Dr. Mario Capecchi may be coming to a location near you in a traveling exhibit.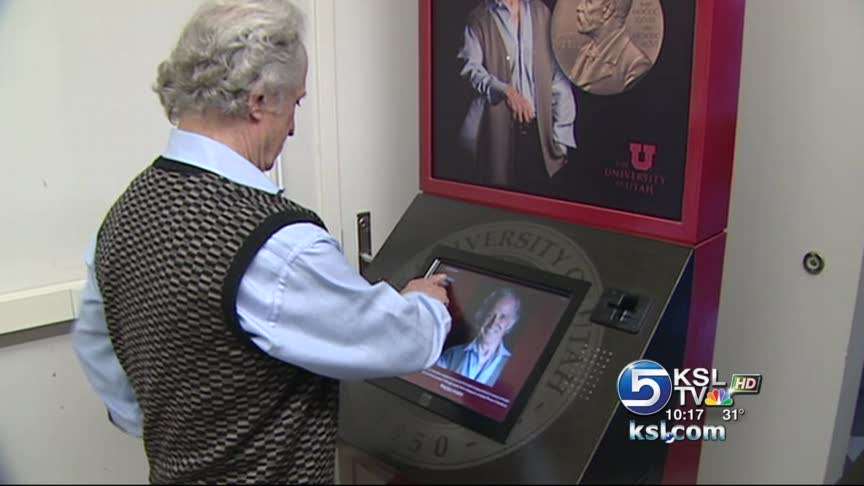 One year ago today, Capecchi experienced the grandeur and elegance of a Nobel Prize ceremony. Since then, he has become a celebrated speaker, talking about his groundbreaking genetics research at the University of Utah.
Now Capecchi hopes to take what he does as a scientist to those who may not understand it through the use of a kiosk. "It's an interactive surface. You can push buttons. You can talk to it. You can ask questions, and in that way get an interaction and then, hopefully, start to spark an interest and that will continue," he said.
The University of Utah's Department of Human Genetics is funding the exhibit. The idea came from Capecchi, who calls it an investment in the future. He hopes that even students in the most remote locations in the state will become fascinated by what they learn and become students of science just like he did.
"Nature's a fantastic thing to look at. I mean, you look at it and you can see it and you can marvel at it; and then by understanding it, you can see even more," Capecchi said.
If not scientists in the making, he hopes simply to inspire more citizens to become better informed.
The five kiosks will start in locations like the Salt Lake City and County Building and the Salt Lake International Airport.
If you are interested in having one come to your town, contact Deborah Peterson at the University of Utah's Department of Human Genetics. She can be reached by phone at 801-585-3156 or by e-mail at dpeterson@genetics.utah.edu.
E-mail: cmikita@ksl.com
×
Related Links