Estimated read time: 5-6 minutes
SALT LAKE CITY — Women on the internet are posting videos of themselves dancing, singing and partying as a political statement.
The trend began when Finnish Prime Minister Sanna Marin drew sharp criticism after a video of her dancing and singing with friends began to circulate on the internet. The backlash she received has struck a chord with women across the internet, and in Utah, pointing to what they feel is an unfair standard.
Sanna Marin's video
Marin was selected for office in 2019, at 34 years old, making her the youngest person to hold Finnish office and the youngest serving prime minister worldwide.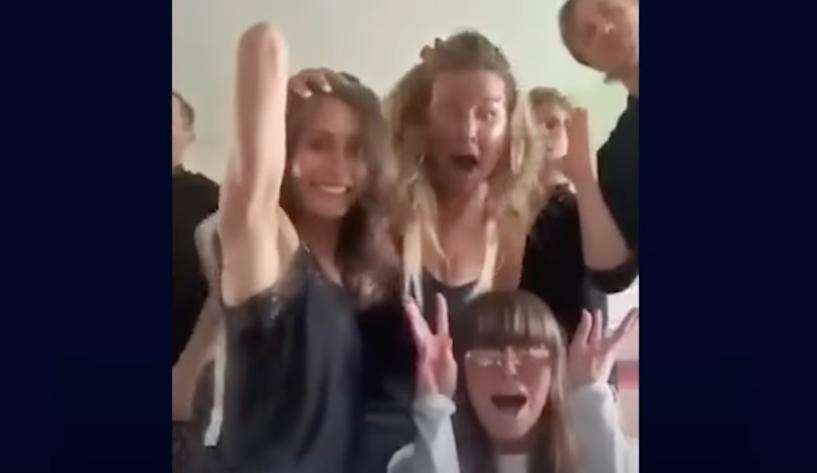 Some of the criticism Marin received from the recent video, which she said was meant to be private, questions her maturity and competency to hold office — others called for a drug test.
The Finnish prime minister announced Friday she would take a drug test, also assuring people she was in appropriate condition to "lead the country." The results of Marin's drug test were negative, according to a statement released by her office on Monday.
"I have a family life, I have a work life, and I have free time to spend with my friends. Pretty much the same as many people my age," Marin said, according to NPR.
Survey shows gender bias in politics
This additional scrutiny and bias Marin is facing is common for women in the political arena and could be potential reasons they might not pursue office, said Sarah Brinton, founder and CEO of Elect Women Utah.
"I was unsurprised that people were concerned about the social life or activities of this politician because we have a perception in the world ... that what politicians do every time of day matters. I do think when they're in a position of trust, in that way, especially something that has so much power, that it matters how you spend your time," said Brinton. "But to be critical of her for having fun just seems to be asking something of our politicians that we don't actually want."
Many Americans recognize potential gender bias when it comes to women in political or executive leadership roles. Approximately 61% of Americans say a major reason why women are underrepresented in high political offices and top executive positions in business is that women have to do more to prove themselves than men, according to data from the Pew Research Center.
The same survey indicates that 67% of Americans say it is generally easier for men to get elected to high political offices.
Utah women feel similarly — a survey facilitated by the Utah Women Leadership Project found that the most common challenge identified by elected women was gender bias, at 33.9%.
"I absolutely was treated differently as a woman, and that was incredibly frustrating. As much as I enjoy policymaking, I don't know that I'll ever want to do elected office again. It was that awful," one woman questioned in the survey said.
---
To be critical of her for having fun just seems to be asking something of our politicians that we don't actually want.
–Sarah Brinton, Elect Women Utah
---
Other barriers identified by women surveyed include enhanced criticism or scrutiny. Thirty-three percent of participants said that they received criticism on social media for political decisions. One woman surveyed expressed that women were under a "magnifying glass of criticism."
"I'm unsurprised by the criticism, and also I'd love us to move past that. You know, to allow our representatives to be real, full people and to make more space for them to be who they are," said Brinton. "The women who serve in Utah politics are doing this so well and they're just willing to face whatever scrutiny they do receive. I see a lot of women going and trying to widen the tent."
'Leaders of all kinds' needed
Several organizations such as Real Women Run, the YWCA, Elect Women Utah and the Utah Women Leadership Project are encouraging Utah women, despite the barriers. Utah women are underrepresented in elected office across the state, partially because women do not run for office.
The Utah Women Leadership Project found that:
0% of the Utah delegation to Congress is female, compared to 26.9% nationally
20% of the Utah Statewide Executive Office seats are held by women, compared to 30% nationally
26% of Utah State legislators are women, compared to 31.1% nationally
15.3% of Utah county commission and council seats are held by women, compared to 54.7% of the predominately full-time elected positions of clerk/auditor, treasurer, recorder, and assessor
29.8% of council members in Utah municipalities are female, which puts Utah below the national average of 32%
The numbers aren't all dismal, though. Many of Utah's mayors are women and a large number of women hold State Board of Education elected seats.
Part of the work is mentoring more women to help view political service outside of gender stereotypes, said Brinton.
"I feel like we need more women who are — we need leaders of all kinds including women to step forward and be themselves and own their personalities and then use their best skills to serve us," she said.
While the criticism Finland's prime minister received struck a chord with many, Brinton said the conversation propels women forward.
"We get to reshape what it looks like to serve our neighborhoods, and elected office. And I love that the Prime Minister of Finland is like, 'Yeah I'm gonna reshape it with a little dance party,'" said Brinton. "She may not even have thought that she was reshaping it, but now we're having this conversation."
×
Most recent Politics stories