Estimated read time: 3-4 minutes
SANDY — You're going to want a team for this one.
Someone who's good at ciphers. Someone who's a hiker. Someone who's a teenager. Think of it like a heist team, where everyone has a specific job. It will help, too, if your team members are in multiple counties because the clues are more spread out than ever before.
These are the key points of advice given by John Maxim and David Cline to treasure hunters looking for the newest $20,000 prize hidden somewhere in the state.
It's the second official Utah Treasure Hunt this summer, and the fifth one put on by Maxim, a local real estate investor, and Cline.
The friends organized their first treasure hunt two years ago during the height of the COVID-19 pandemic, when they hid $5,000 in the hopes of getting people outside and taking their minds off the state of the world.
Thousands of people took up the challenge, so they did it again the following year, upping the prize to $10,000. It proved so popular — they estimated 20,000 people joined the adventure — that they ran a third treasure hunt with a $20,000 incentive, and a fourth with the same amount earlier this year.
The latest hunt will be the second to incorporate QR codes as clues. Around 25 billboards announcing the event went up on Friday, and local brand Kodiak Cakes has joined in this time, providing funds for QR codes, billboards and other costs.
It all adds up to a series of challenges, puzzles and clues that must be solved in the right order to find the treasure.
Kids can get involved, too. Maxim and Cline are currently running their second Jr. Treasure Hunt, geared toward children, where participants take the prizes they find — cash, gift cards, candy, toys — and leave something fun for the next group.
Cline said he and Maxim typically would hold their latest hunt of the year in the fall; however, the last one was solved in only eight days, so they'd like to give people one more challenge before the summer is out.
They didn't want to guess how long the newest challenge will take, though.
"Every time we think we finally outsmarted the internet, we get humbled so fast," Cline said.
Maxim and Cline released the first clue Friday, a Google image, along with the note, "This is the first official clue and starting point. We have not released how or if this works with the billboard."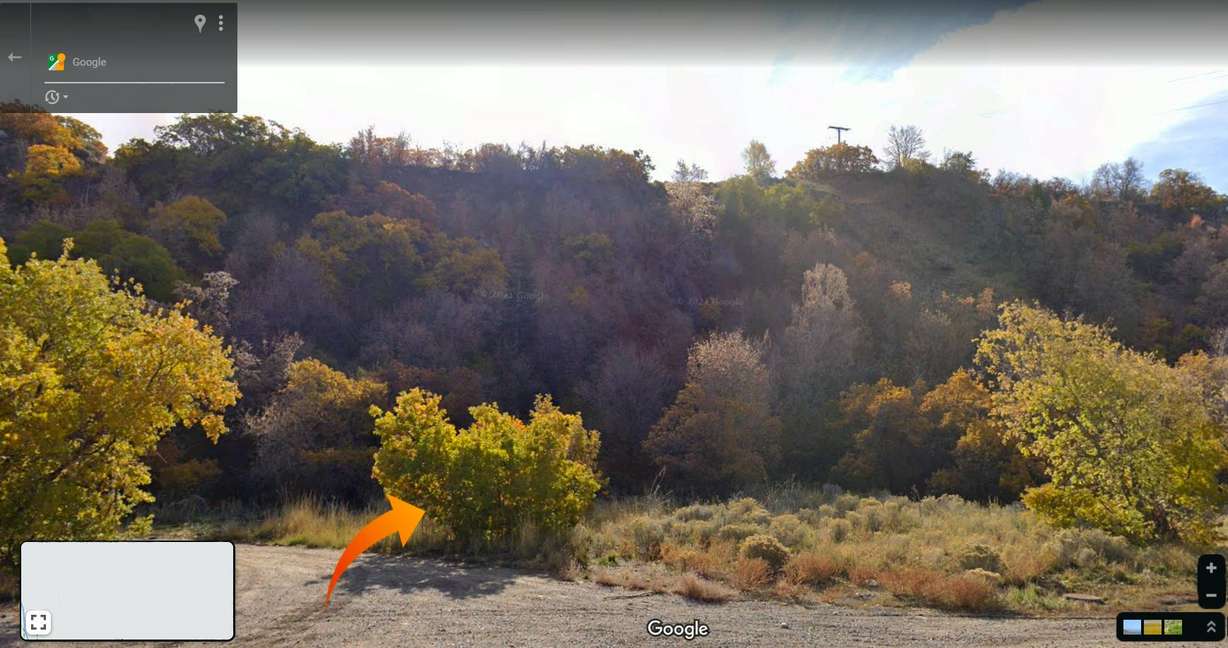 Keep up with the latest clues by following Maxim and Cline on Instagram: @onthejohn and @the.cline.fam.
Additionally, teams will join an online leaderboard, which will allow them to see which teams are furthest along.
The treasure hunts haven't been all fun and games. Last year, while searching for the $10,000 prize, a 49-year-old man suffered a foot injury that required 25 search and rescue crew members to help him get back down Ferguson Canyon. County officials said at the time that they encountered plenty of people who weren't prepared for the hiking conditions that day.
Maxim urged people to be well-prepared when hiking and added that this hunt features more city locations than previous searches.
Beyond that, treasure seekers have to figure out the clues on their own.
"We aren't even really talking about whether the billboard and the photo that we just released even go together," Maxim said.
Cline added that they've been "blown away" by the positive response, and said they love following along with people on social media as they attack the clues in different ways.
"We've just heard the most amazing, inspiring stories," he said. "It's one of the main reasons why we continue to do this every year, just because it's been amazing and positive."
×
Related stories
Most recent Outdoors & Rec stories