Estimated read time: 2-3 minutes
MAKARIV, Ukraine — Three Ukrainian families have new homes thanks to a group of Idaho teens who raised $50,000 for the humanitarian trip.
Chase Miller, Lachlan Haacke, Landon and Jaden Murphy spent nearly a week in Ukraine putting the final touches on modular homes they purchased using the donations they raised. The teens said it was a life-changing experience.
"It's unreal. It's hard to believe what happened in Ukraine," Landon Murphy said. "It definitely shows me how lucky I am to not live in a war-torn country."
The modular homes were constructed and delivered by a Ukrainian company the group came into contact with on a previous trip. Nonprofit ToUkraineWithLove.org helped find the families who would receive the fully furnished homes, which cost nearly $15,000 each.
The first home went to a family of five. The group was able to build their new home right next to the old one, which was reduced to rubble during the war.
"Everything was destroyed. You could see remnants of some of the kitchenware and where the beds used to be," Miller said.
The work attracted nearby residents who were eager to share their war stories with the boys. Landon Murphy recalled talking with a woman who lost her mother and her daughter during an attack. She was left to care for an 8-month-old grandbaby without a roof over her head.
"There's always an opportunity to help and that if enough people help, we can really change lives."

At 10:00, hear from the Idaho teens who raised $50,000 to rebuild homes for 3 families in Ukraine @KSL5TVpic.twitter.com/WVXiwlEyOn

— Ashley Moser (@AshleyMoser) August 9, 2022
"They lost everything, they lost their home," Murphy said. "There are so many other families who could help if we raised more money from the community."
The teens said at times they too caught a glimpse of what living in a war zone was like.
"When we were in the bunker, we just waited until the air raid sirens were done," Chase Miller said.
They said even though the trip was strenuous, being there in person to gift these homes to the families in need was worth it.
"Everyone was super shocked and super emotional and they were crying," Miller said. "Everyone was hugging each other, and it was really touching to see."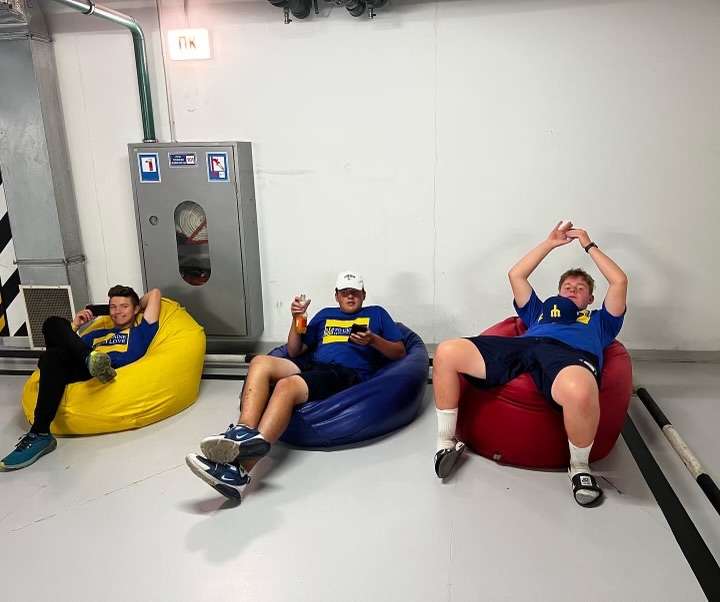 The teens are hoping to raise more funds to do a second trip and help more families rebuild their new lives.
"There's always an opportunity to help, and that if enough people help, we can really change lives," Miller said.
For more information on how you can help*, click here.
---
*Disclaimer: KSL.com has not verified the accuracy of the information provided with respect to the account nor does KSL.com assure that the monies deposited will be applied for the benefit of the persons named as beneficiaries. If you are considering a deposit or donation you should consult your own advisers and otherwise proceed at your own risk.
×
Photos
Most recent Russia-Ukraine stories