Estimated read time: 4-5 minutes
Utah's flag has been altered at least three times since it was launched as the governor's flag in 1903. That's when a blue flag with white stitching was quickly created for presentation at a World's Fair.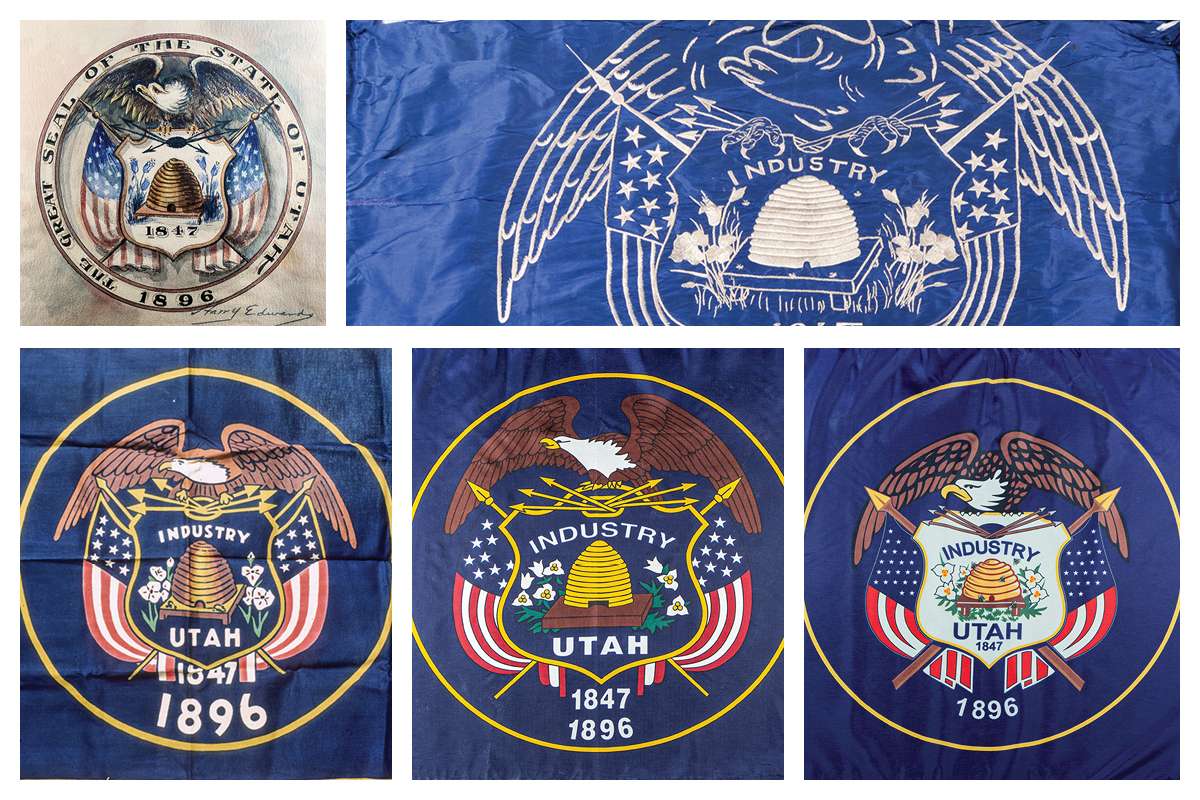 One alteration came in 1913 when a flag manufacturer added an unauthorized gold ring around the state seal and Utah leaders decided to keep it.
In addition, the flag that most Utahns grew up with was another unauthorized design. A date – 1847 – had been added incorrectly by a seamstress under the state seal. State flags replicated that error for nearly 90 years until it was corrected by a Legislative resolution in 2011.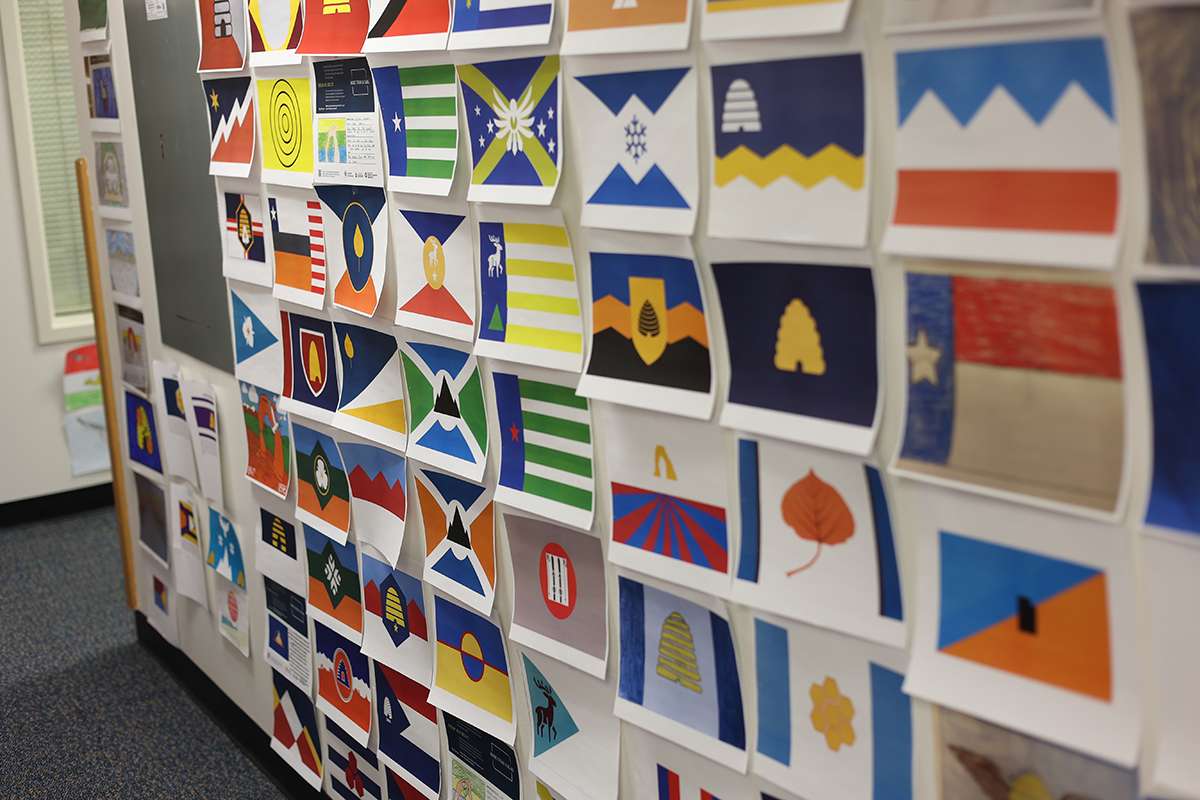 More than a flag: Hearing Utah voices
Considering these incremental past updates offers a springboard to something new: The More Than A Flag initiative.
Driving the effort is Utah leaders' intention to have a statewide conversation about redesigning Utah's state flag.
Why it's relevant now: In a recent survey, a majority of respondents said they respect the history of Utah's current flag — but they reported that the design doesn't really represent them very well.
This spring, the More Than A Flag initiative invited Utahns to submit ideas for the themes and colors that would represent our state on a 21-century banner.
The effort invokes vox populi, the Latin phrase for "voice of the people," to create the "people's flag," similar to the way the Utah State Capitol functions as the "people's house." Rare among the country's statehouses, the Utah Capitol is open 365 days a year.
By the April 30 deadline, more than 7,000 flag ideas, including 5,703 designs, had been submitted from every county in the state. More than 1,000 designs were hand-drawn flags submitted by students, many after flag workshops in their schools.
By the numbers: The big picture or big pictures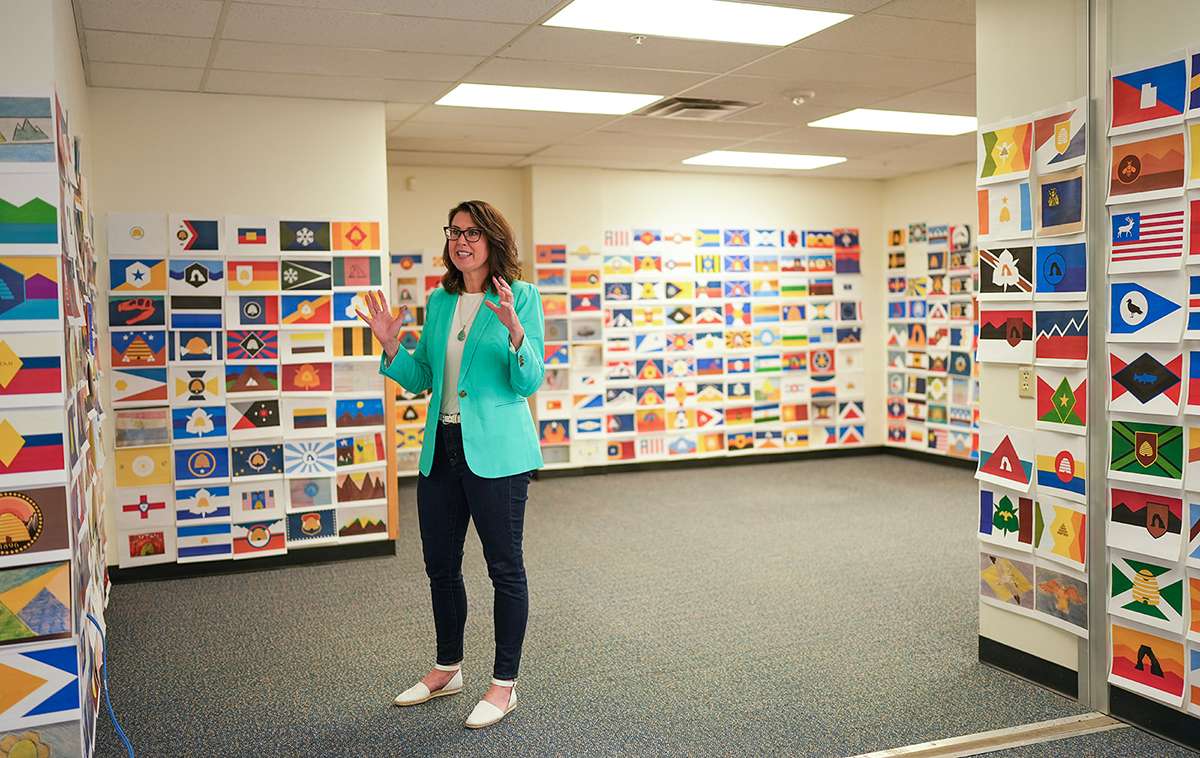 Those designers were posted at the Utah Department of Cultural & Community Engagement offices for volunteers on the Design Review Subcommittee to consider.
The display of submissions was like "a statewide art appreciation class," said Utah Gov. Spencer J. Cox, who heads the Utah State Flag Task Force.
"I get teary-eyed when I think of all these people helping design the flag," said Rep. Elizabeth Weight, a Task Force member, when she viewed those submitted designs. "The new flag will be one that people can point to and say: 'I was part of the evolution of that flag.'"
Colors, symbols and themes: Oh my!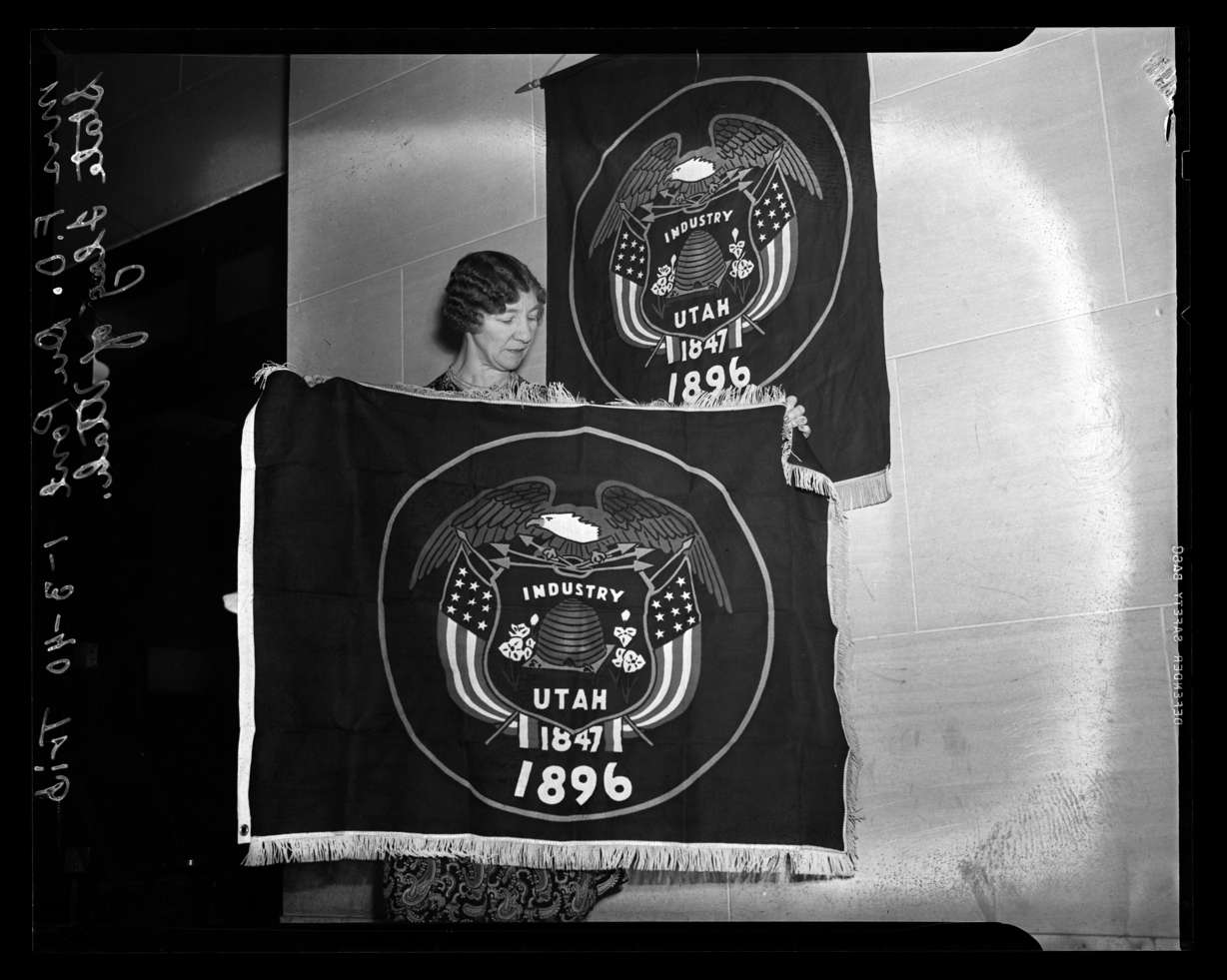 One popular color palette for a new Utah flag was the traditional red, white and blue, some designs additionally sparked with golden yellow. Another color scheme contrasted sky blue with red-rock orange, paired with white to symbolize snow-capped mountains.
Some of the most popular themes submitted were:
Beehives or the Beehive constellation to represent Utah as the Beehive State;
Stars, circles, or other symbols to represent Utah's eight sovereign Tribal nations;
Sego lilies and aspen leaves, to represent state symbols, or bees to represent the state theme of "Industry," with other elements representing Utah's diversity;
Another big Utah idea? Residents say they are proud of Utah's dramatic, varied landscapes.
Timeline: What's next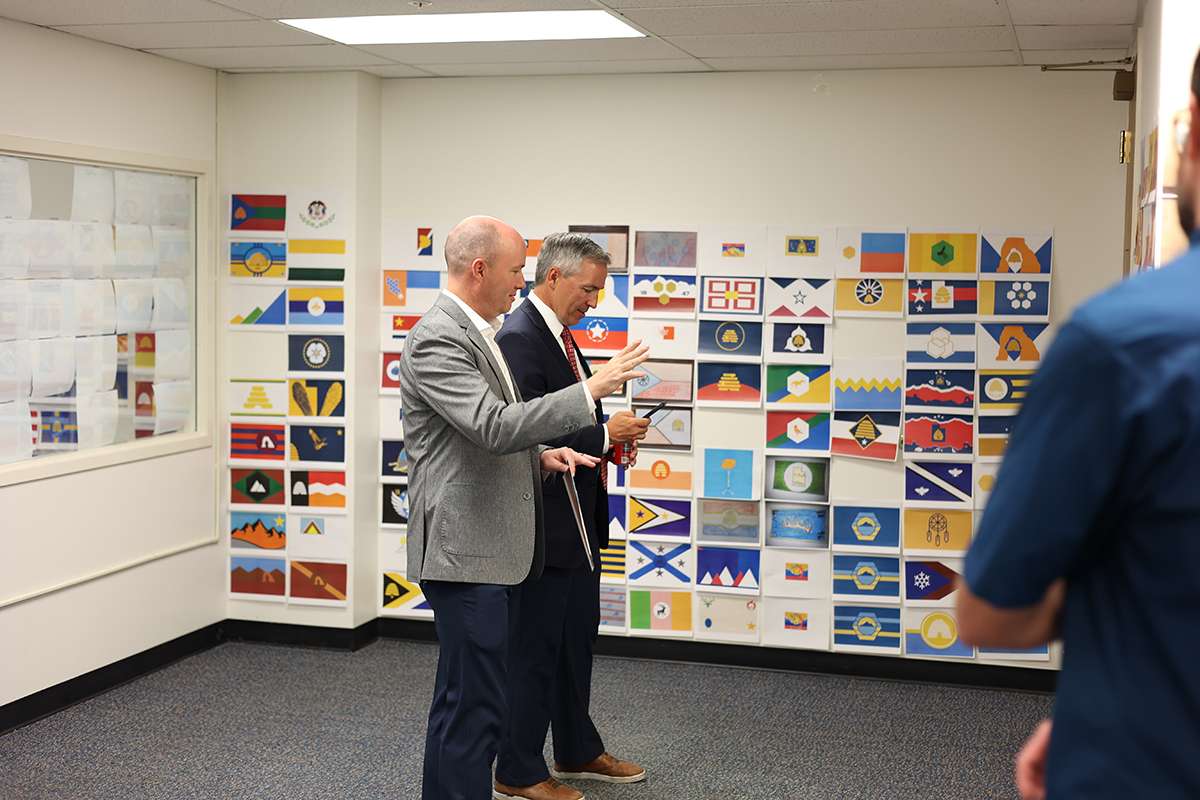 In June and July, artists, arts educators, designers, and historians on the Design Review Subcommittee considered submitted concepts. Several dozen designs were presented to a separate group of flag designers to create "flag-ready" images.
By late August, some 20 flags will be posted for public feedback. These designs will also be printed as flags for pop-up exhibits and media events in September.
In the fall, the Design Review Subcommittee will select three final designs. And then a new Utah state flag design will be considered for adoption by the task force, the governor and the Utah Legislature.
A new flag rooted in history
The current state flag design most likely won't go away. In a nod to Utah history, the flag may again be labeled as the governor's flag.
Utah's state flag – which prominently features the state seal with two American flag panels and a large bald eagle, the country's national symbol – is representative of a time when a young state wanted to be known for its national zeal, historians say.
A new flag design, state leaders say, is an opportunity to represent the state's past, present, and future.
Learn more about the More Than A Flag initiative. Watch for final flag designs to be posted on this website in late August for public feedback.
×
Most recent More Than a Flag stories