Estimated read time: Less than a minute
FARMINGTON — Mosquito abatement officials say they have identified a mosquito pool in Davis County that tested positive for West Nile virus, marking the first confirmed case location in Utah this year.
"A mosquito pool testing positive is an early indicator of West Nile virus activity which can affect the general public," the Davis County Health Department said.
Health officials urge residents to use insect repellent, following label directions; empty any water-holding containers in yards that don't need to have water in them; change out water in bird baths and horse troughs weekly; wear long-sleeved, loose fitting and light-colored clothing: and avoid prolonged outdoor activity at dawn and dusk, when possible.
Davis County tests nearly 1,300 mosquito pools, with a current positivity rate of less than 0.01%.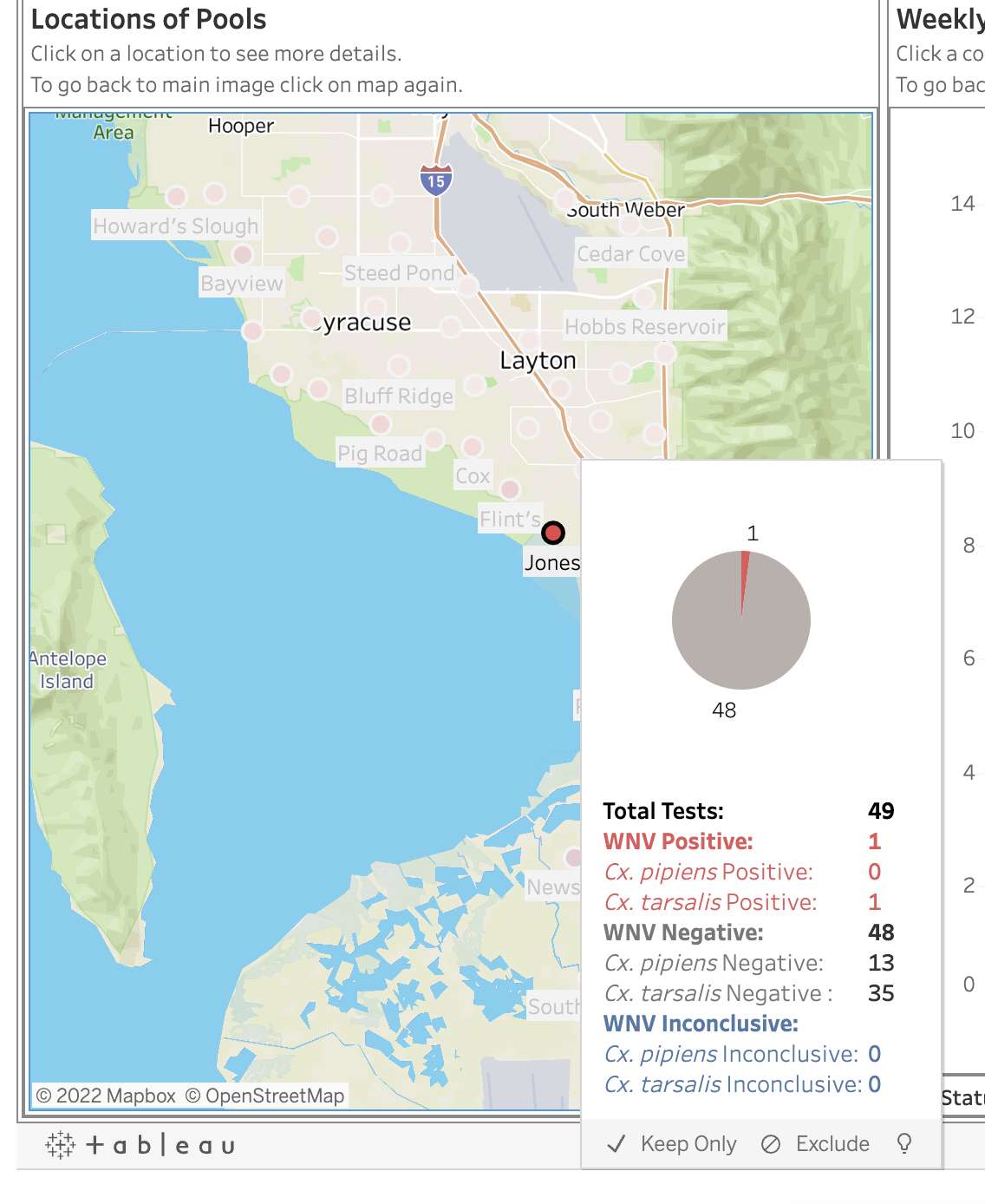 According to the Centers for Disease Control and Prevention, no other cases in humans or mosquitoes have been detected in Utah this year, as of July 12, the earliest date for which that data is available.
This year, West Nile virus activity has affected several coastal states, according to CDC data.
×
Most recent Utah stories