Estimated read time: 4-5 minutes
SOUTH SALT LAKE — The search for a South Salt Lake man who has now been missing a month is continuing.
And while the circumstances surrounding his disappearance are unusual, South Salt Lake Police Chief Jack Carruth says investigators still aren't sure if Cornelis "Casey" Frederik Bokslag, 30, is missing due to criminal activity or if he voluntarily disappeared and doesn't want to be found.
"That leaves us wondering, a lot of question marks to what has happened to Casey? Why has he disappeared? Is this a criminal case? And at this point, we have no reason to believe that Casey is potentially in any situation where he wants to harm himself. There is no medical history that would lead to depression or question his mental illness," the chief said Tuesday.
In an effort to help police with their investigation, an anonymous donor on Tuesday announced, through attorney Kelly White, that a $50,000 reward is being offered to the person who can provide police with information that leads to the discovery of Bokslag.
He was last seen on June 6.
Carruth confirmed Tuesday that detectives have recovered surveillance video of Bokslag leaving his apartment complex that day in his car by himself.
But the rest of Bokslag's activities that day were out of the ordinary.
"Just leaving unannounced, not showing up for work, not calling in. Just completely out of character," the chief said.
Carruth said Bokslag went to an ATM in South Salt Lake and withdrew $100 cash. He declined to say whether surveillance video of that transaction had been recovered by detectives, saying it was part of the investigation.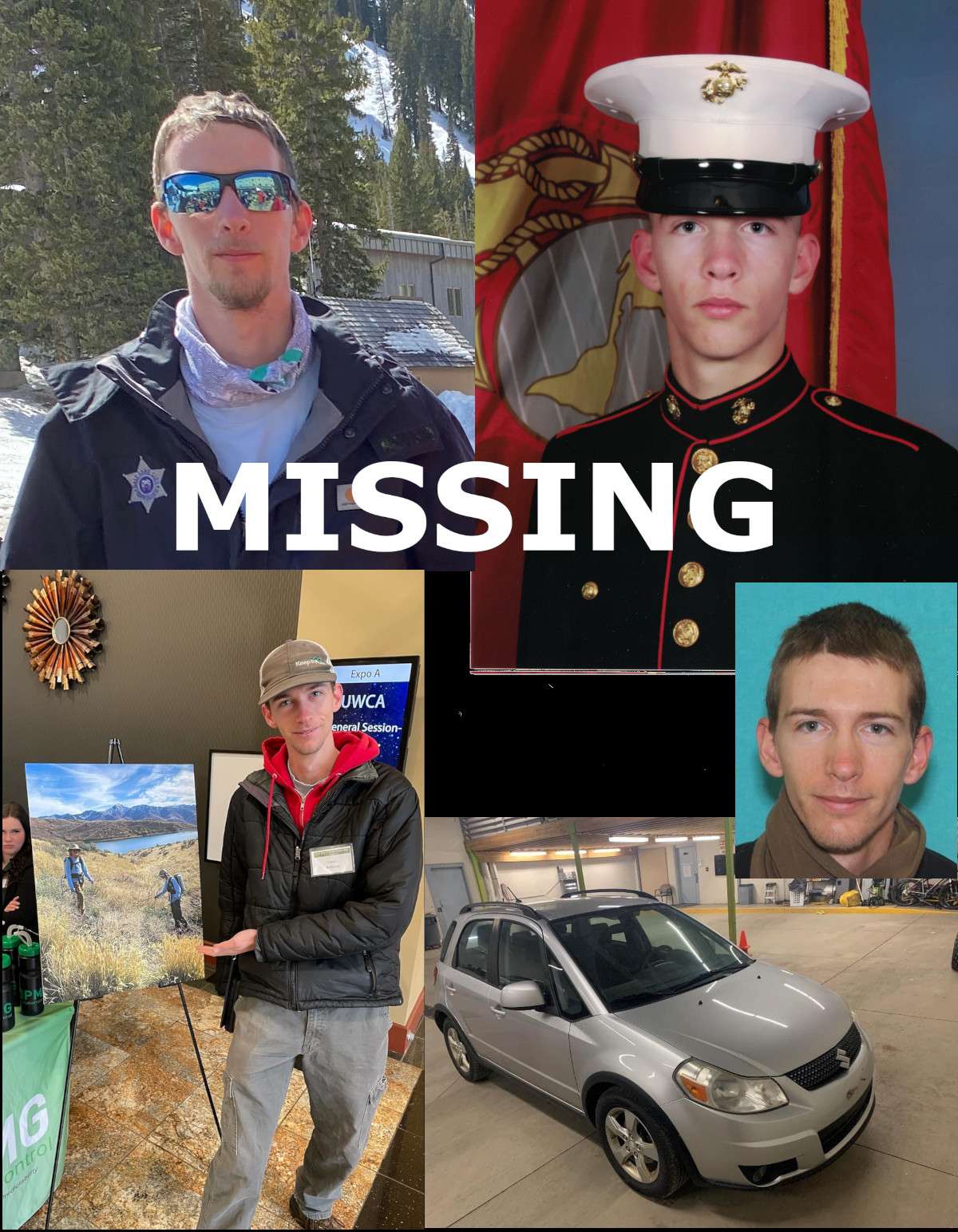 On June 8, Bokslag was reported missing by his family. Both his parents and Bokslag's employer told investigators it was out of the ordinary for him not to show up for work and not to call anyone to inform them that he wouldn't be coming.
"What's concerning about this case is that Casey, (it's) completely out of the nature and personality of Casey to go disappearing like that. He was a four-year Marine veteran, returned to Utah and worked for the watershed company since 2016," Carruth said.
Hours after Bokslag was reported missing, his 2012 Suzuki SX4 was found by a passer-by in Summit County, near the Castle Rock exit off I-80, at the Wyoming border.
"It was discovered that the vehicle's license plates were removed from the car. Meticulously the screws were put back into the license plate frame and the vehicle was essentially clean in nature. Not a lot of personal belongings found in that vehicle," Carruth said.
The chief said very few fingerprints — or any other evidence — were found in the vehicle.
"We're not sure if it was 'wiped down,' but there were very little prints located in the vehicle, very little evidence to believe there was foul play or injury to Casey when he left that vehicle," he said.
Detectives also learned through search warrants that Bokslag's phone was shut off the same day he went missing, the chief said.
There have been several extensive searches conducted in Summit County in the area where the vehicle was found, including volunteer searches, a mounted posse search, and a search using drones and heat sensors.
The donor who is offering $50,000 for information leading to Bokslag's discovery is only being described as an "anonymous father" who was inspired to take action after hearing about Casey's story.
"Please remember no matter what may be happening between you and your children, to take every opportunity (to) remind them you love them and cherish them," the donor said in a prepared statement. The anonymous donor noted, "a child is a child to their father no matter their age," and that he often follows Amber Alerts and is "left anxious" until that child is found safely.
"Our goal is to bring closure to a family. (There are) a lot of question marks, a lot of unknowns of what's happened to their son," Carruth said.
Bokslag's parents were present for Tuesday's press conference announcing the reward but declined to answer questions or make any statements.
Anyone with information on Bokslag or anyone who may have seen him can call South Salt Lake police at 801-412-3644 or 801-840-4000.
×
Most recent Utah stories