Estimated read time: 3-4 minutes
A wise man once said that all the world's a stage, but this summer, all you really need is Cedar City. That's because the town is home to one of the oldest and largest Shakespeare festivals in North America. And while the crowds might come for Romeo, Hamlet and all their friends, there's enough in Cedar City to keep you busy for a few days – or even weeks.
In fact, if you're looking for arts, culture and outdoor adventure, this town might just be your own little Stratford Upon Avon. So if you're Cedar City-bound this summer, be sure you're not missing some of the area's most exciting attractions.
Shakespeare
Hear ye! Hear ye! If there's one thing you can say about Cedar City, it's that the town takes its Shakespeare seriously. In fact, in 2000, the Utah Shakespeare Festival received a Tony Award for America's Outstanding Regional Theater, their website says. This year's festival runs through October 8, with several plays bound to please both Shakespeare novices and aficionados. The 2022 features "All's Well That Ends Well," "King Lear" and "The Tempest," giving audiences the chance to laugh, cry and – regardless of the play – fall in love with words all over again.
Theater
Don't let the name fool you; the Utah Shakespeare Festival is a whole lot more than an Elizabethan playground. The 2022 season is centered on "survival in the wake of cruelty," according to Cedar City News, and its lineup proves it.
Along with three Shakespearean masterpieces, the festival also includes "Sweeney Todd," by Steven Sondheim and Hugh Wheeler, "The Sound of Music" by Richard Rogers and Oscar Hammerstein II, "Trouble in Mind," by Alice Childress and "Clue," based on the screenplay by Jonathan Lynn and written by Sandy Rustin with additional material by Hunter Foster and Eric Price.
There's also a free nightly "Greenshow" performance at 7 p.m. before the other evening performances.
Additionally, this is the first year the festival features an outdoor musical for the first time ever, so you can enjoy the arts – and the scenic beauty of Cedar City.
Workshops and seminars
Theater experts conduct the play orientations with an opportunity for open discussion and questions that allow visitors to more fully enjoy the plays. A chance for discussion, questions, and a conversation about the upcoming performance, the orientations can help even those wordy Shakespeare productions feel less intimidating to a first-time visitor. Or even a lifetime Shakespeare fan! And the production seminars are an incredible opportunity to take a look behind the scenes with Festival experts. Guests can learn more about the props, costumes, and actors that bring wonder to the stage with these free daily interactive seminars.
For the complete roundup of seminars, camps and programs, visit the Utah Shakespeare Festival.
Beautiful Cedar City
While visiting Cedar City, be sure to take advantage of the region's incomparable attractions, including easy access to Zion and Bryce Canyon National Parks for hiking, climbing, camping or stargazing. Additionally, nearby Brian Head resort can entertain any adrenaline junkie with zip-lines, chairlift rides, disc golf and, of course, miles of mountain biking trails.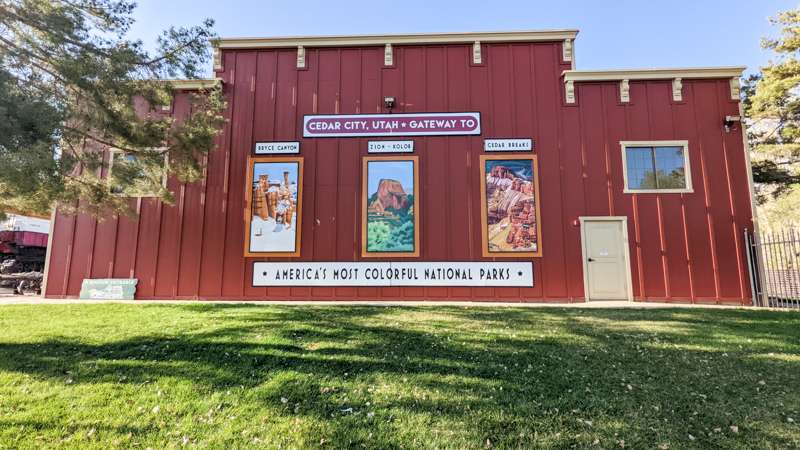 If it's a little relaxation you're after, take in a day on the (world-class) green of Cedar Ridge Golf Course. History buffs will enjoy wandering the historic buildings and collections of the Frontier Homestead State Park, located just minutes from downtown, to learn more about Utah's past through hands-on activities and interactive exhibits.
Whether you come for the theater or stay for the relaxation, there's no easier way to have it all – arts, culture and maybe even a little adventure – than with a visit to Cedar City. For more information, check out Visit Cedar City's website.
×