Estimated read time: 4-5 minutes
BIG SKY COUNTRY — On paper, Montana is ideally structured for family vacations.
It's in the top five U.S. states for size and in the bottom five for population density, meaning there's a vast amount of space to explore. It also boasts eight national parks and 55 state parks, most notably Glacier National Park and three of Yellowstone National Park's five gates.
The best part: Montana always delivers when you experience it in person.
This article features 10 possible activities for your family to do in Montana, which is just the tip of the iceberg in a state that offers so many diverse activities. (Feel free to add your own ideas in the comments section.)
We're focusing on southwestern Montana because it's the most accessible for Utah-based families. In less than five hours, you can drive a fully laden minivan from the Salt Lake Valley up to West Yellowstone.
Go boating on Hebgen Lake
This scenic lake has multiple campgrounds and is a great place for family adventures. The marina rents out boats for the day, as well as kayaks and paddle boards. You'll definitely want to bring fishing gear because Hebgen Lake is home to lunker browns and rainbows.
Get information and directions at discoveringmontana.com.
Visit the Grizzly & Wolf Discovery Center
One of the most popular attractions in West Yellowstone, this Association of Zoos and Aquariums-accredited wildlife park is open all year. It features a range of magnificent animals that are unable to survive in the wild, and your kids will enjoy exploring the various animal enclosures.
Get information and directions at grizzlyctr.givecloud.co.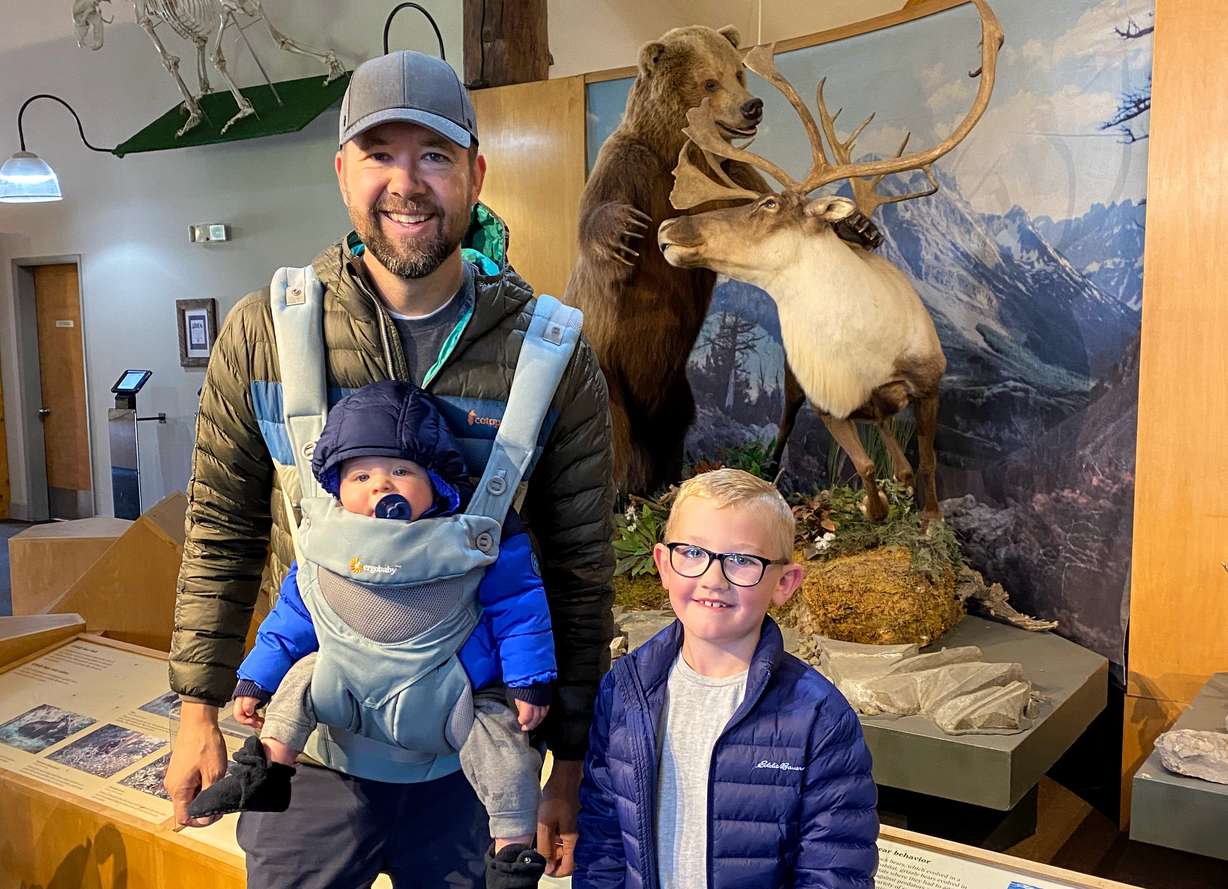 Kick around in Virginia City
This Old West town is nestled in Alder Gulch, the site of the Rocky Mountain's richest placer gold strike (totaling about $100 million). Visiting today is a bit like traveling back in time, as there are creaky boardwalks, stagecoach rides, and more national historic handmarks than you can shake a stick at.
Get information and directions at virginiacitymt.com.
Ride the train to Nevada City
About a mile downstream from Virginia City is Nevada City, an "outdoor museum" with 100 historic buildings on display and one of the largest collections of Old West artifacts found outside the Smithsonian. The best way to reach Nevada City is to hop on the Alder Gulch Shortline Railroad and enjoy the 15-minute ride down the canyon and back.
Get information and directions at virginiacitymt.com.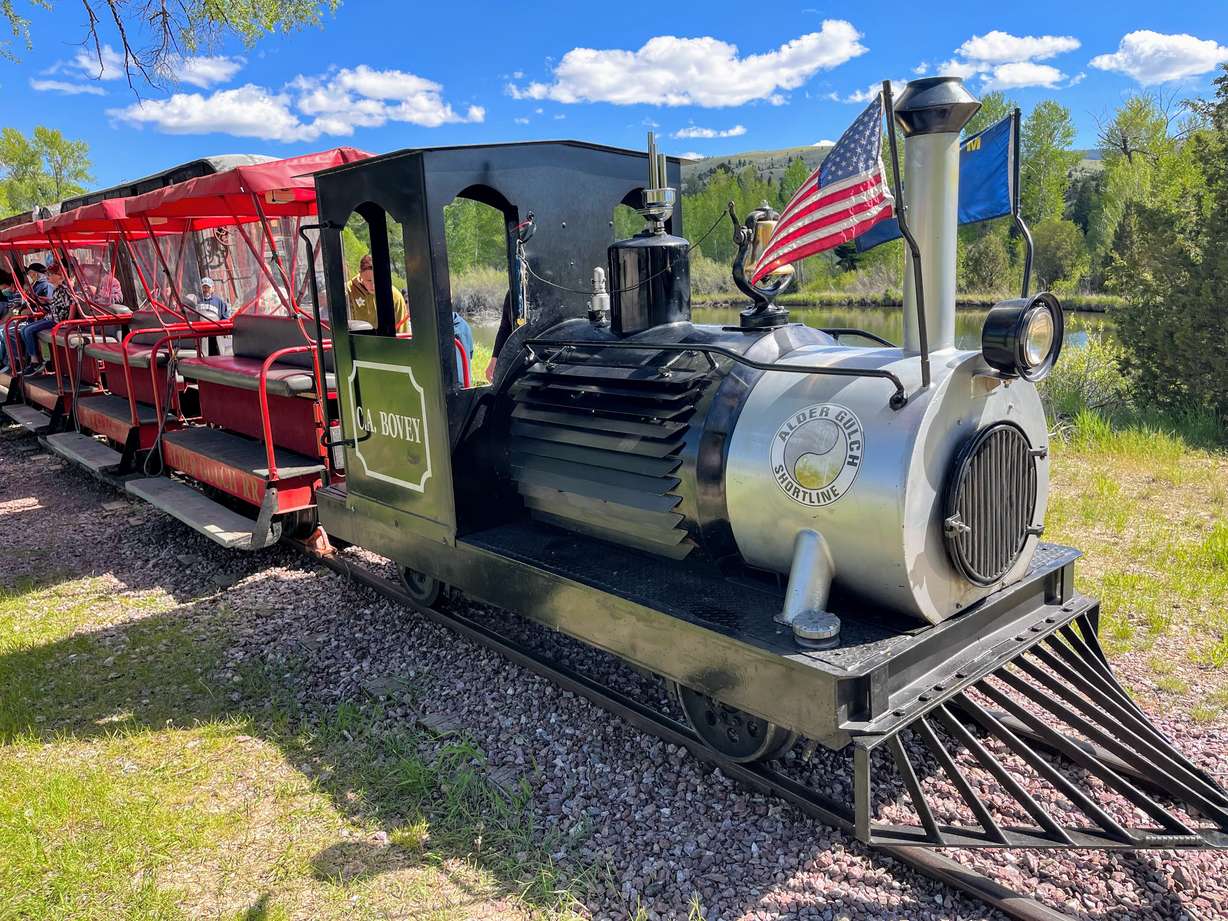 Enjoy a rodeo
You'll find plenty of Montana rodeos to choose from during the summer months and through September. Whether it's a major event or a smaller gathering, rodeos are a great way to get outside on a warm night to enjoy exciting action and good food.
View a list of some upcoming rodeos at destinationmontana.com.
Go rafting on the Gallatin River
The Gallatin River flows from Yellowstone and builds into a whitewater haven as it moves northward. There are Class IV-plus rapids within the river's appropriately named "Mad Mile," but you can also opt for a milder float where you can just enjoy the scenery.
Get information and directions at visitbigsky.com.
Explore Bannack State Park
Gold was discovered in this area in 1862, kicking off a gold rush that brought thousands of eager folks to Bannack. You can now walk down Main Street where more than 50 original buildings remain. One of the highlights is the towering Hotel Meade, which many people claim is haunted.
Get information and directions at fwp.mt.gov/stateparks/bannack-state-park.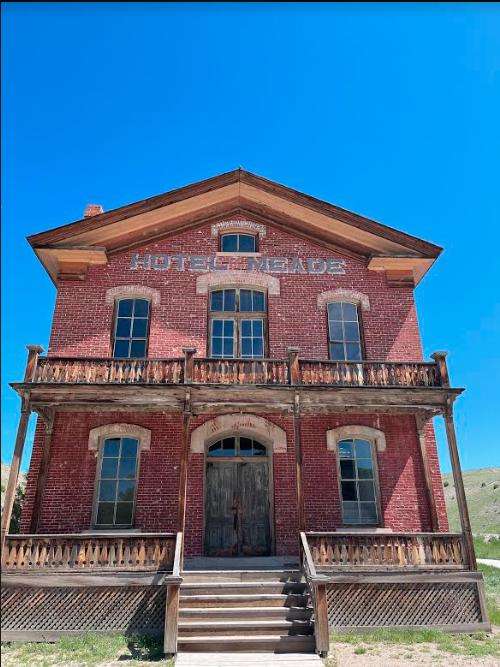 Check out the Museum of the Rockies
This Smithsonian-affiliated museum is beloved for its dinosaur displays, including one of the world's most complete Tyrannosaurus rex skeletons. The doors open at 9 a.m. on most days, and it's recommended you go early to beat the crowds.
Get information and directions at museumoftherockies.org.
Tour the historic homes of Butte
Butte was once known as the "Richest Hill on Earth," so it's no surprise that you'll encounter architectural styles such as Italianate, Queen Anne and Late Victorian while strolling around its historic neighborhood. One of the crown jewels is the Copper King Mansion built by William Clark, a businessman who once owned the Salt Lake Daily Herald (printed here in Utah until 1920).
Get information and directions at mainstreetbutte.org.
Relax in a Hot Spring
Montana is home to many epic hot springs. One popular option is Bozeman Hot Springs, which has a dozen different pools, robust facilities and a campground. If you prefer a more natural experience, try the Boiling River where hot springs flow into the Gardner River. Just be aware that the Boiling River area is sometimes closed due to hazardous conditions, such as the recent floods in the area.
Get information and directions at blog.bozemancvb.com.
×
Photos
Related stories
Most recent Home & Family stories