Estimated read time: 6-7 minutes
PROVO — BYU football suddenly has a hole to fill in the 2023 schedule, after all.
Tennessee won't be coming to Provo in 2023, after the Volunteers announced a game with Virginia in Nashville to replace the 2023 season opener at BYU. That leaves the Cougars with a hole in the schedule the first season of Big 12 play, and only two nonconference games, to boot.
The move comes less than a week after BYU and Utah State mutually agreed to the termination of a four-game series in the in-state rivalry, including a 2023 game in Logan.
"Pivoting to play a marquee nonconference opponent in Nashville made sense for multiple reasons," Tennessee athletic director Danny White said. "This is a more accessible game for our fan base. I expect that we will have a much larger contingent of fans in Nashville than would have been able to travel to Utah.
"Our fans also have heard me talk about the importance of finding new revenue to grow our operating budget, and playing Virginia at Nissan Stadium is an opportunity for a net-positive revenue game. I appreciate Virginia AD Carla Williams and the Nashville Sports Council for working with us to make this attractive matchup happen."
Terms of the game contract between BYU and Tennessee required the canceling team to buyout the other team of up to $2 million. That buyout will be paid with the first $2 million in ticket sales for the game in Nashville, according to Outkick, with Tennessee and the SEC now earning broadcast rights as the home institution for the neutral-site game.
That's a nice payday for BYU athletic director Tom Holmoe to reinvest in the program. But it doesn't fill the need on BYU's 2023 schedule, which is down to a Sept. 16 road game at Arkansas (the return game of home-and-home series with the Razorbacks that begins in Provo this fall) and a Nov. 18 home game with FCS opponent Southern Utah.
But with the 2023 season only a year away, and most college football game contracts signed up to 10 years in advance (remember how BYU has game contracts in place as far out as 2035?), there's an urgency to fill that spot on the schedule and only so many teams that can fill it.
Who could it be? Here are a few ideas: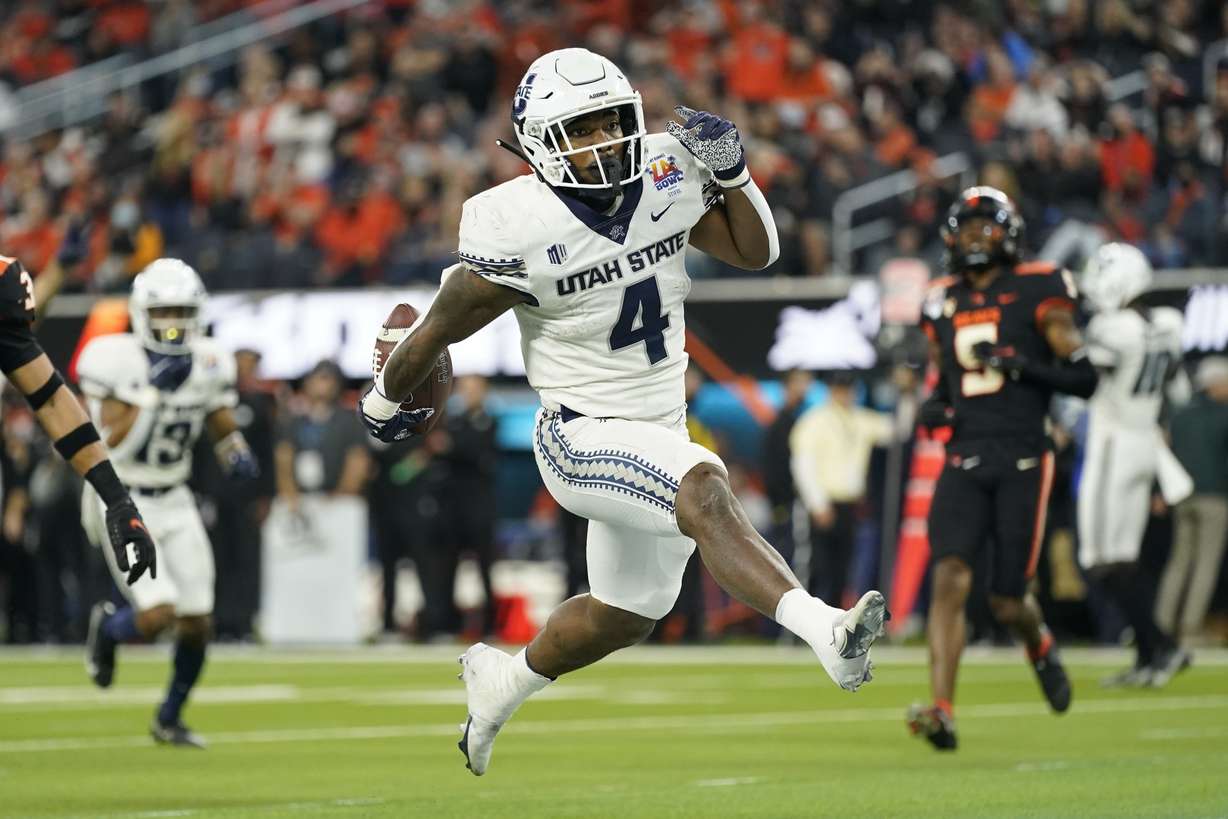 Utah State
The first call should probably go to the Aggies, who announced their series cancellation Thursday. Both teams were publicly committed to re-engaging in the in-state rivalry series "in the future," but that future likely didn't include next year.
"While we are disappointed to see the series go away for now, we are committed to working with BYU to find scheduling opportunities in the future," Aggies athletic director John Hartwell said.
So why is this unlikely to work out? The previous 2023 game between the Cougars and Aggies didn't have a set date, and Utah State already has three nonconference games set on the 2023 schedule: Sept. 2 at Iowa, Sept 9 vs. Idaho State, and Sept. 30 at UConn.
The Aggies could cancel another nonconference game, but they are likely to want a home contest for that season (which the initial BYU game was scheduled to be). The Cougars would also prefer to schedule a home game to replace the home game with the Vols.
See where this is an impasse? One game can't be played at two sites, but sources from both schools have said that they would prefer a home game.
It's not impossible to amend, though. For example, would Utah State accept a cash payment to play back-to-back games in the series in Provo? The Cougars may have up to $2 million in new funds to sprinkle in with the deal, but money can only go so far, especially if it means playing two Big 12 opponents on the road in the same season.
Maybe it makes more sense to look elsewhere.
So who else is out there?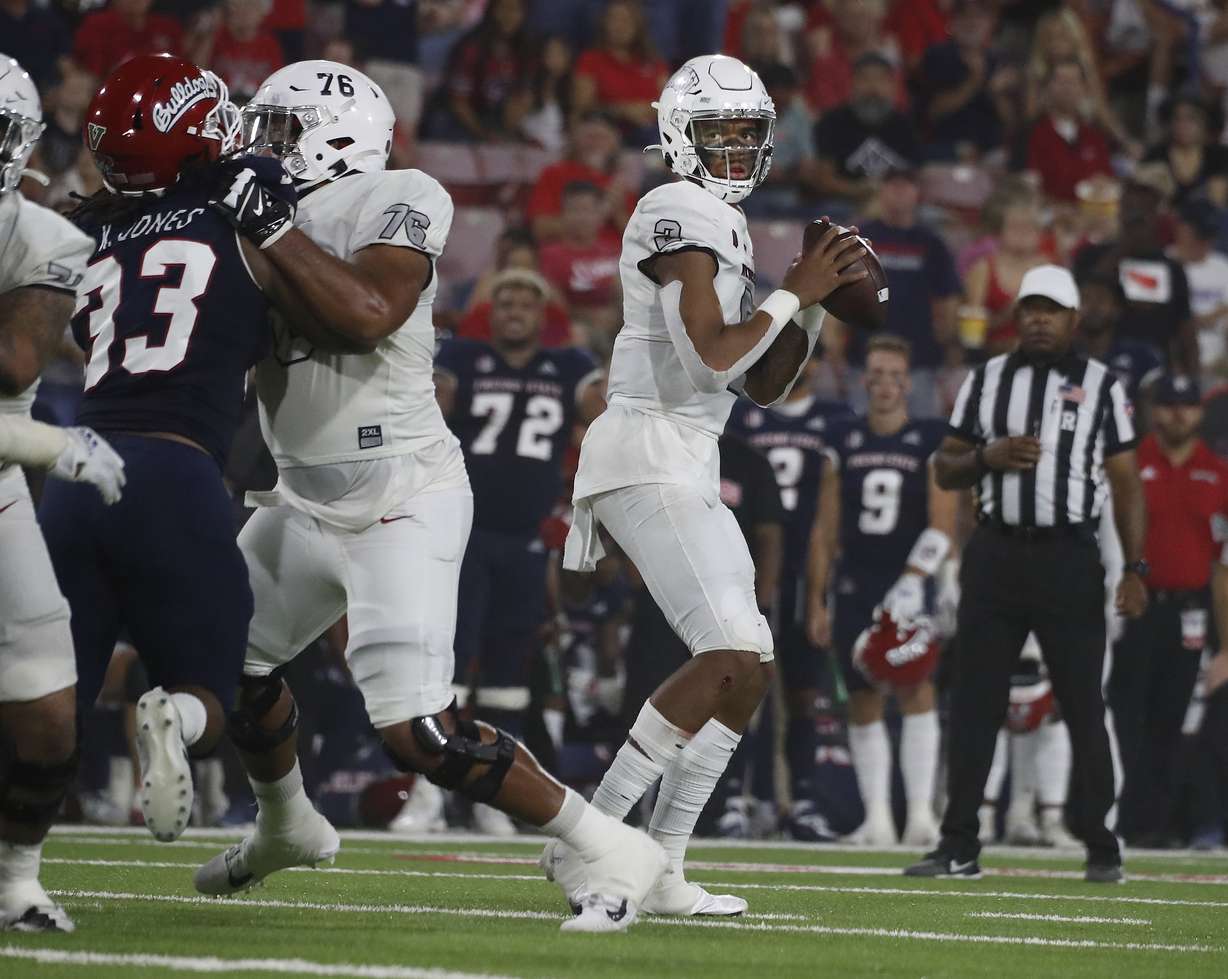 UNLV
Lesser known and longer-since reported as coming off the 2023 schedule is UNLV, which was initially slated to play the first of a two-game, home-and-home series on Nov. 4, 2023 in Provo. The return game was set for Nov. 2, 2024 at Allegiant Stadium in Las Vegas, the new home of the Rebels and current home of the NFL's Las Vegas Raiders.
BYU has plenty of experience playing in Las Vegas — they drew a large, pro-BYU crowd last year to a win over Arizona — and are scheduled to return to the same field Oct. 8 against Notre Dame.
But the same issue with the Aggies remains: That would force BYU to play two of its three nonconference games (assuming the Big 12 plays a nine-game conference schedule in a league that will feature 14 teams, with Texas and Oklahoma staying two seasons before departing for the SEC) on the road, and only a game against an FCS opponent on the home slate.
The date makes sense: BYU and UNLV now have an opening Sept. 2, though the Rebels have an unscheduled game with UTEP, in addition to a Sept. 9 road game at Michigan and Sept. 16 at home against Vanderbilt.
But would UNLV be willing to travel to Provo a week before hitting the road for Ann Arbor (in addition to potentially canceling the game with UTEP)? Or would BYU be willing to play its second of three nonconference games on the road, at its home-away-from-home in Las Vegas?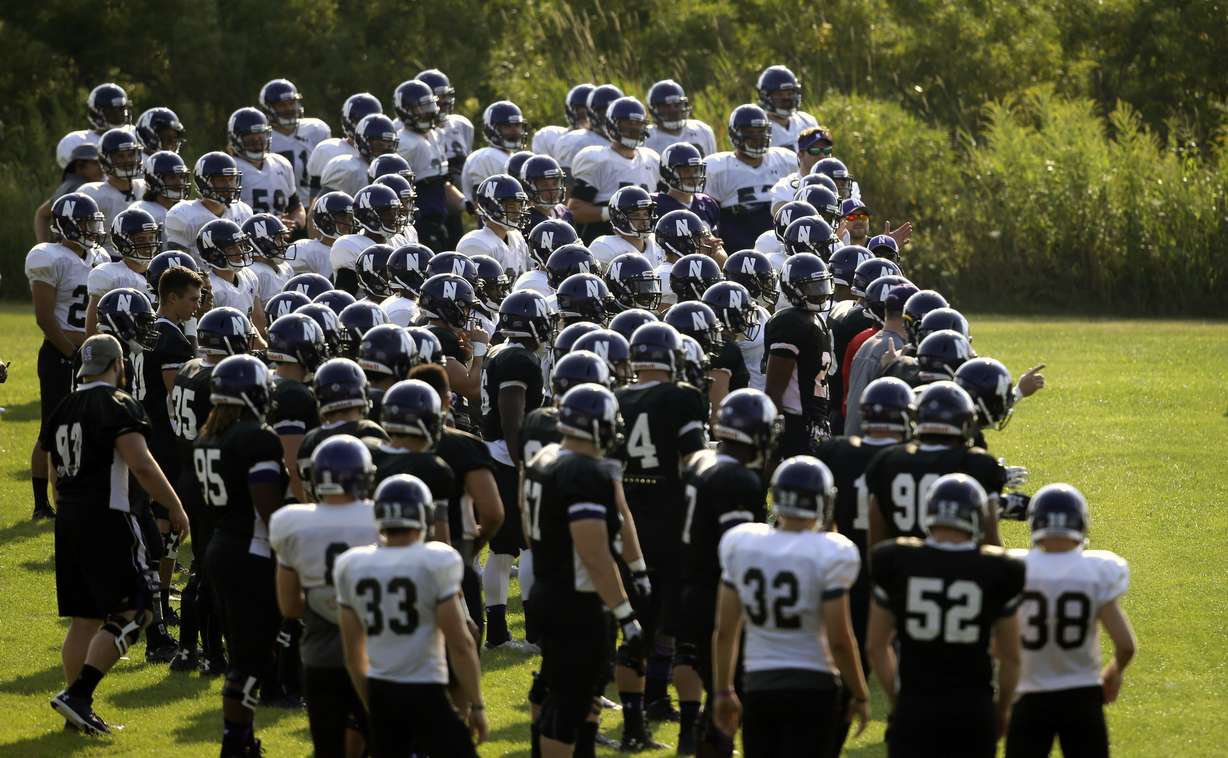 Unnamed Power 5 opponent
So you want 'Bama, you say? Well, you just might be able to get it.
Nick Saban's Crimson Tide has an opening Sept. 2, 2023 — a week before it currently is scheduled to open the season against Texas. But a program of Alabama's stature probably won't come to Provo in the season opener. Is playing Alabama worth giving up that extra home game and traveling to Bryant-Denny Stadium?
Other Power Five options include current reigning ACC champion Pitt and Georgia Tech, though the two ACC foes are likely looking for an opponent to play at home.
One team that may be looking for a game to play on the road is Northwestern. The Big Ten foes have a wide-open 2023 slate, per fbschedules.com, with just a home game Oct. 28 against New Mexico State and an unscheduled road game at Duke on the slate. The Wildcats have never played the Cougars — home, away or on a neutral site — so this would be a first-time series with potential.
But does BYU need to fill the spot with a P5 opponent? They'll already have a full Big 12 schedule, plus Arkansas, on the schedule — so would a G5 opponent be the optimal move?
Group of Five schools that have openings that day include Florida International, Louisiana, Memphis, Middle Tennessee, Southern Miss and FBS newcomers James Madison. Would any of those teams come to Provo for a one-off game, with a cash incentive?
Holmoe could also call in the favor owed to BYU by Coastal Carolina after the Cougars traveled to Sun Belt country on short notice to play a hastily arranged game during the COVID-19 pandemic season of 2020. The Chanticleers are scheduled to open the 2023 season Sept. 2 at UCLA, but a contract could easily be rearranged to send Coastal to Provo instead of Westwood.
×
Most recent BYU Football stories