Estimated read time: 6-7 minutes
Editor's note: This article is a part of a series reviewing Utah and U.S. history for KSL.com's Historic section.
SALT LAKE CITY — Libraries existed in Utah in the 19th century, but they weren't like the ones you can find today.
Many of the libraries built before the 20th century were faith- or community-led, while some were privately owned, some were founded by civic clubs and some were subscription-based. In Smithfield's case, its lone library could be found in the tithing office of a building owned by The Church of Jesus Christ of Latter-day Saints.
That all changed with the help of an unlikely figure: Andrew Carnegie. The legendary business titan had a fondness for free public libraries, which led to a grant program that eventually sparked the creation of nearly two dozen libraries all across Utah before he died in 1919, among thousands more in the U.S. and world.
"These Carnegie libraries that we see really were the first big wave of library construction in Utah," said Roger Roper, the deputy state preservation officer for the Utah State Historic Preservation Office.
This wasn't necessarily a popular program when it was first launched but it certainly left an impact on communities for over a century. Roper reflected on the history, impact and longevity of the program in Utah through a presentation Wednesday as a part of a state preservation office series celebrating National Historic Preservation Month.
The origin of Carnegie libraries
Chances are you learned about Carnegie in school. He made a name for himself through the growth of the steel and other industrial industries, using vertical integration monopoly to amass a fortune that would be worth about $12.5 billion in today's dollars.
He spent the final few decades of his life spending that money on various community needs, donating more than $300 million to hospitals, parks, universities, churches and public libraries up until his death in 1919. About $56 million went to libraries alone, beginning with one built in his Scottish hometown in 1883.
Carnegie included public libraries because he credited them for his education, especially growing up as an immigrant in Pennsylvania. He wrote in "The Gospel of Wealth," published in 1889, that he believed public libraries were the answer to the question of the best gift to a community, "provided the community will accept and maintain it as a public institution."
"It is, no doubt, possible that my own personal experience may have led me to value a free library beyond all other forms of beneficence," he wrote.
The money he put toward libraries, through the Carnegie Library Grant Program, ultimately helped result in 2,509 libraries across the globe at the turn of the 20th century, including 1,679 in the United States. Twenty-three of these came to communities all across Utah, which means it had the ninth-highest amount of libraries in the country per capita, Roper said.
Though, it wasn't always popular. One edition of Harper's Weekly in 1901 lambasted the program as nothing more than an attempt for Carnegie to put his name on buildings across the country, especially because he didn't provide the books or staff for the buildings.
How Utah's Carnegie libraries came to be
Roper first learned about these libraries when he and a colleague compiled the paperwork to add 10 of the buildings to the National Register of Historic Places back in 1984. It led him to study more into the history of Carnegie libraries.
What he learned is applicants — typically towns and cities — submitted proposals to the Carnegie Corporation, where they'd work with secretary James Bertram. Carnegie had a hand approving designs early in the program but eventually trusted Bertram to operate the library program; he's the one who conducted most of the logistics for every applicant.
---
I think the fact that we have Carnegie libraries still operating a century later demonstrates some kind of durability in that philanthropic effort.
–Roger Roper, deputy state preservation officer for the Utah State Historic Preservation Office
---
Bartram's "Notes on Library Buildings" provided model floor plans and concepts that helped cities better articulate what they wanted out of their libraries, beginning in 1911.
The money granted depended on population to an extent, which is why Salt Lake City's Chapman Branch library garnered the most money in the state ($25,000), while Tooele received the least money ($5,000). Most of Carnegie's donations in Utah were between $10,000 and $12,000.
Communities would have to provide a site for a building and commit to an annual operating budget of at least 10% of the grant amount, which would go to hiring staff and filling the building with books.
"I think most of the applicants from Utah followed through," Roper said. "There were at least one or two that never quite followed through to get their actual grant, but mostly it worked. Even though Mr. Bertram was kind of a stickler, he was also fair-minded and really tried to work with a community to get the grant for them."
Utah's Carnegie libraries
American Fork (54 E. Main) - 1919*
Beaver (55 W. Center) - 1913
Brigham City (26 E. Forest Street) - 1914
Cedar City (20 N. Main) - 1912*
Ephraim (30 S. Main) - 1914
Eureka (263 E. Main) - 1907
Garland (86 W. Factory Street) - 1912
Lehi (51 N. Center) - 1917
Manti (2 S. Main) - 1910
Mount Pleasant (24 E. Main) - 1916
Murray (184 E. Vine) - 1911*
Ogden (26th Steet and Washington Boulevard) - 1901*
Panguitch (75 E. Center) - 1915
Parowan (address unclear) - 1913*
Price (159 E. Main) - 1913*
Provo (15. 100 East) 1907
Richfield (83 E. Center) - 1911
Richmond (38 W. Main) - 1912
St. George (53 W. Tabernacle) - 1913*
Salt Lake City - Chapman Branch (577 S. 900 West) - 1916
Smithfield (25 N. Main) - 1918
Springville (175 S. Main) - 1916
Tooele (47 E. Vine Street) - 1909
* = Building has since been demolished
Utah's libraries followed the same designs for the most part. They were typically rectangular or square-like buildings with "great architectural detail" in the classical revival design, Roper added. Their interiors weren't very opulent but they weren't bland either, often featuring art.
"They're really little gems in the architectural landscape of Utah," he said.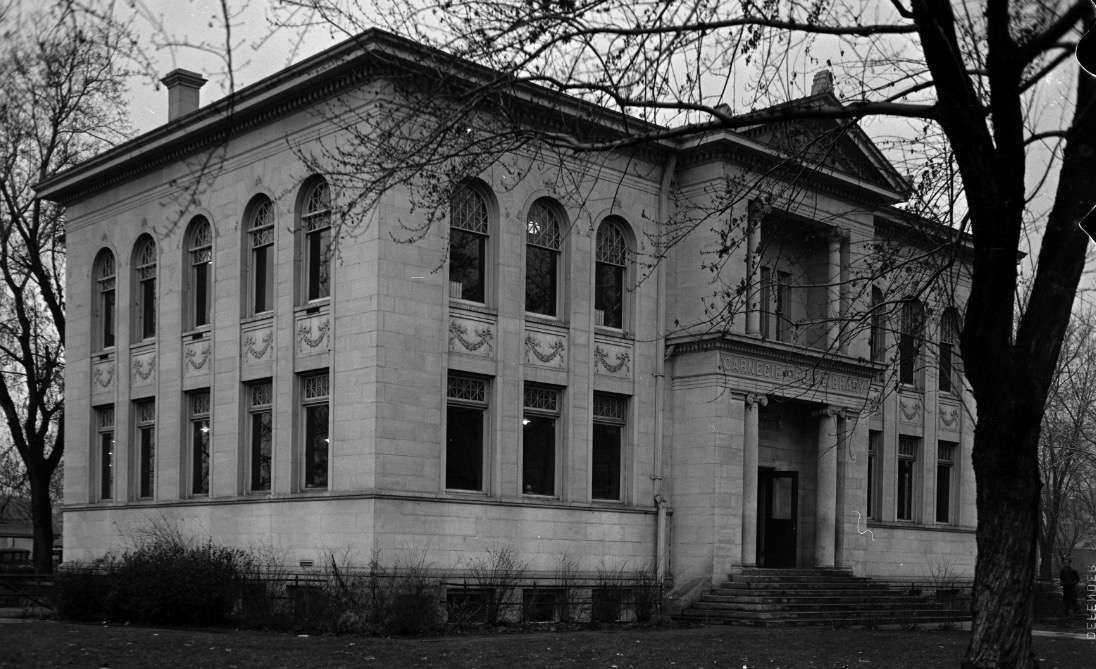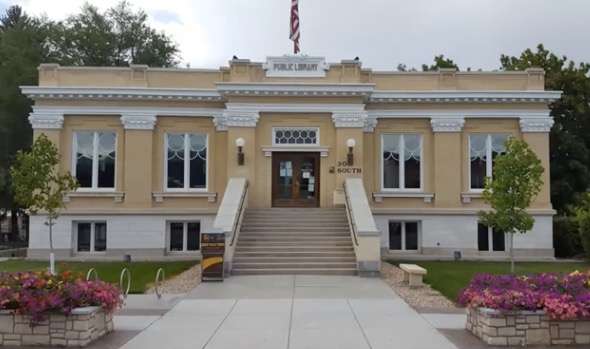 Eventually, Bertram wanted to ensure communities the program was operating correctly, so the program's officials hired someone to visit all of the different Carnegie libraries, including Utah's, between 1915 and 1916. The report found small towns struggled to meet the 10% requirement, library staff needed better training and many sites weren't ideal for communities.
The latter critique wasn't as much of an issue in Utah, as its libraries were often placed at the center of a town. The creation of the Utah Library Association in 1914 provided training for local librarians.
But the report also found that the libraries provided reading materials and community resources that otherwise would not have existed at the time.
The legacy left behind
With the benefit of hindsight, the timing of the Carnegie libraries was critical. The first half of the 20th century included a pair of global wars, a massive pandemic and the Great Depression, meaning there wasn't "a lot of economic wiggle room" for communities to build libraries at the time, Roper says.
"We see a few of them that pop up during that post-Carnegie period but not a lot," he said, noting the next big library wave wouldn't come until the 1950s and 1960s. Changes to local and state policy provided more support for libraries, too.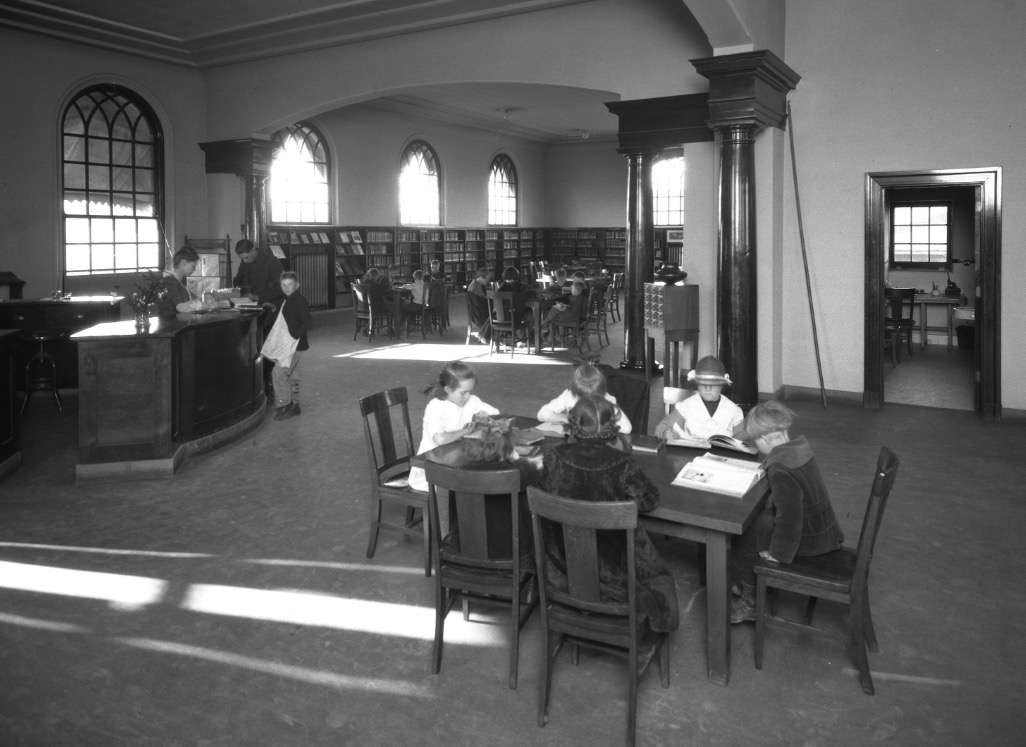 The remaining libraries have kept with the times, offering not just books but education programs and computers.
Sixteen of the buildings remain today; most still serve as libraries while others have been repurposed for other needs. Fourteen of the buildings are now on the National Register of Historic Places.
That's not to say these structures come without flaws. Roper is quick to point out there are issues the buildings face, such as seismic risks, though their simple designs typically fare better in earthquakes than more complex designs. There are also accessibility issues related to designs and site limitations to prevent expansion.
All things considered, Roper believes the lasting impact of providing library access for many Utahns for over a century and counting proves the success of the program. It helped improve the educational aspect for people, regardless of where they lived in the state.
"I think somewhere that Andrew Carnegie and James Bertram would be really happy and proud to know that their vision for small-town libraries has been realized," he said. "In all our libraries here, when people who cared got involved, made the buildings and the resources they had work for the betterment of the community. ... I think the fact that we have Carnegie libraries still operating a century later demonstrates some kind of durability in that philanthropic effort."
×
Most recent Historic stories