Estimated read time: 1-2 minutes
This archived news story is available only for your personal, non-commercial use. Information in the story may be outdated or superseded by additional information. Reading or replaying the story in its archived form does not constitute a republication of the story.
After almost 25 years, a murder case finally comes to a close. This afternoon, a judge sentenced Glenn Griffin to life in prison without parole for murdering a gas station attendant in 1984.
Griffin didn't say a word after the judge confirmed the jury's sentence. The victim's family wasn't surprised, and neither was Griffin's mother.
"I knew he wouldn't say anything. I visited him the other day and we said our good-byes," Griffin's mother, Arlene Pyle, said.
Brad Perry was killed in during a gas station robbery in Brigham City. He was working the graveyard shift and was stabbed multiple times with a screw driver. To this day, Brad's family doesn't know what motivated the murder.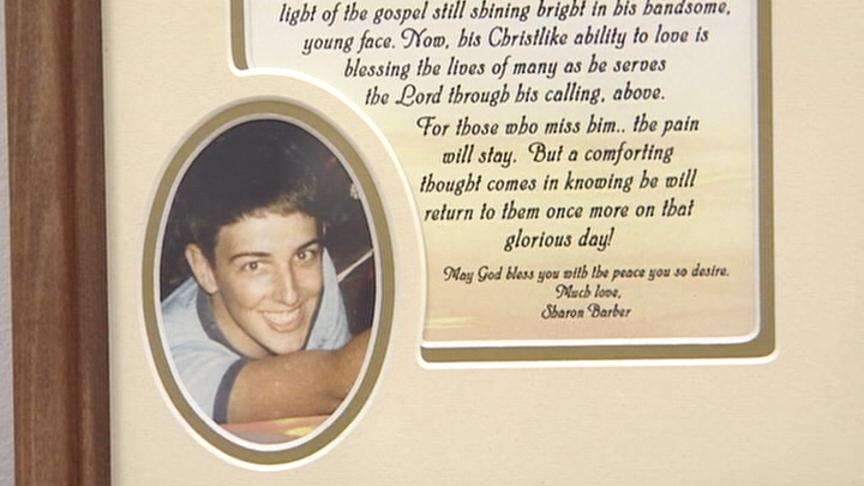 The case stumped investigators for almost two decades. The break came a few years ago when DNA evidence linked Griffin to the crime.
But when Griffin refused to plead guilty, it put two families through an agonizing trial. At today's sentencing, there were mixed emotions.
"It's done, but closure isn't a good wood because that's not gonna bring Brad back. It won't bring our boy back," Brad's father, Newell Perry, said.
Amazingly, the Perry and Griffin families have grown closer through this. Sadly for the Perrys, only one chapter closes today. A second man, Wade Maughen, is also charged in this crime and his case is still pending.
"I just wish he would realize that he could end this by admitting what happened," Valerie Perry Odenthal, Brad's sister, said.
The Perry family doesn't expect Maughen to plead guilty. His preliminary hearing is scheduled for late January.
E-mail: gkennedy@ksl.com
×
Related links
Most recent Utah stories