Estimated read time: 2-3 minutes
SALT LAKE CITY — Nintendo of America President Doug Bowser returned 38 years after graduating from the University of Utah to give the keynote speech to the 2022 graduating class during the commencement ceremony at the Huntsman Center on Thursday.
"How many of you graduates have ever played, or are still playing a video game?" Bowser asked the graduates.
He followed that question by reflecting on his own experiences and lessons learned — in the form of video game levels — that took him from making pizzas at Salt Lake City's The Pie Pizzeria to the president of a multinational video game company.
Then, he left the graduates with four pieces of advice.
The first was about keeping an open mind when it comes to learning and curiosity.
"You've learned how to learn. Unlearn and learn again, please don't stop. Stay curious, there is so much out there to see and experience," Bowser said.
Bowser's second piece of advice was related to how challenges — much like the ones that pop up while playing Mario Kart or Donkey Kong — will come up in life, no matter how planned out one's path is.
---
I said it (life) was like a video game. Video games are fun, your life is supposed to be fun — go out and have some.
–Doug Bowser, Nintendo of America President
---
"As Donkey Kong teaches us, there are both barrels and bananas, but there are also different ladders and different vines to climb," Bowser said. "Accept the challenges — keep pushing, reach higher."
Third, he encouraged the graduates to listen to other people by referencing a Lyndon B. Johnson quote: "We're not learning while we're talking."
Finally, he left the graduates with perhaps the most profound of all the pieces of his advice, encouraging them to remember the essence of their lives.
"I said (life) was like a video game. Video games are fun, your life is supposed to be fun — go out and have some," Bowser said.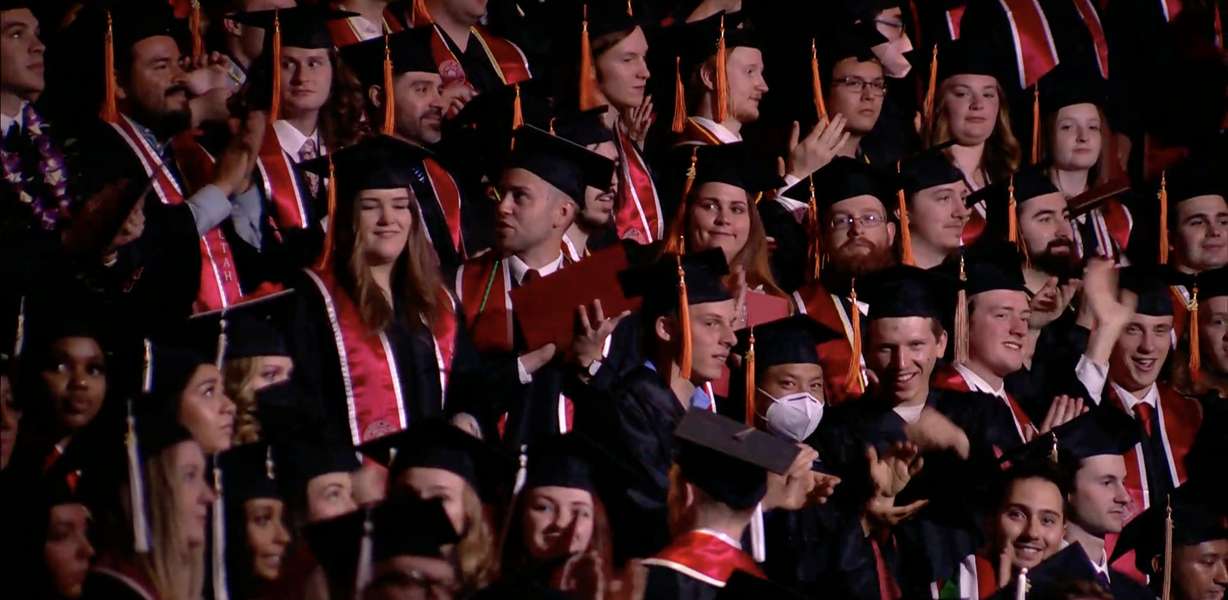 Additionally, Karen Haight Huntsman, Jacqueline Thompson and Ruth V. Watkins received honorary doctorate degrees during the ceremony. Bowser will receive the distinguished alumni award from the U.'s College of Communications.
The U. awarded a total of 9,276 degrees to 8,609 graduates — the largest graduating class in the school's history — of which 5,836 are bachelor's degrees; 2,363 are master's degrees; 751 are doctoral degrees; 107 are Juris Doctors; 115 are doctors of medicine; 60 are doctors of pharmacy and 44 are doctors of dentistry.
Thursday's graduates included students from all 50 U.S. states and 69 foreign countries, with 4,289 self-identifying as men, 4,257 self-identifying as women and 63 nonbinary or unidentified. The youngest graduating undergraduate is 18 while the oldest is 72. Of students receiving graduate degrees, the youngest is 21 and the oldest is 74.
"Each of you helped create a rich, diverse and vibrant environment during your time here and we appreciate your dedication as scholars and your enthusiasm for building a better future," University of Utah President Taylor Randall said to the graduates.
×
Most recent Utah higher education stories