Estimated read time: 7-8 minutes
For historian W. Paul Reeve, the imagery on the current state flag reveals much about Utah's complicated, nearly 50-year battle to earn statehood.
Utah's current flag, adopted in 1913, features the state seal, name, the slogan "Industry," an iconic beehive, sego lily blossoms, and the dates 1847 and 1896. A white shield is held in the talons of a golden eagle, the country's national bird, punctuated by six arrows representing the region's Native American tribes, all those symbols circled with gold.
'We're American, we promise'
Most telling of all is the inclusion, rare within state flag symbols, of two crossed American flags. Adding the Stars and Stripes iconography was a way for citizens of the fledgling state to announce "We're American, we promise," said Reeve, a University of Utah history professor.
Utah's statehood was contested due to the perception that local government functioned as a theocracy under the control of an upstart religion known for the practice of polygamy. It took six failed petitions over 46 years for the Utah Territory to be accepted as the country's 45th state.
The current flag symbolizes the story of the pioneer settlers of The Church of Jesus Christ of Latter-day Saints, but it's "not inclusive of the various people who always claimed this place as their own," Reeve said. The historian, who holds the U.'s Simmons Chair of Mormon Studies, was a guest on a recent edition of the BusinessElevated podcast hosted by Pete Codella, communications director of the Governor's Office of Economic Opportunity.
Reeve and Codella participate on volunteer subcommittees guiding the flag initiative. "More than a Flag is an opportunity to think about what unites us — as Utahns," said Utah Gov. Spencer J. Cox at a kickoff in January. "I believe this conversation can help us come together. A new flag can help us reframe our ideas of what's important — and to remind us that our state's greatest days are still ahead." (Read: "For Those Who Ask: 'Why Now'?")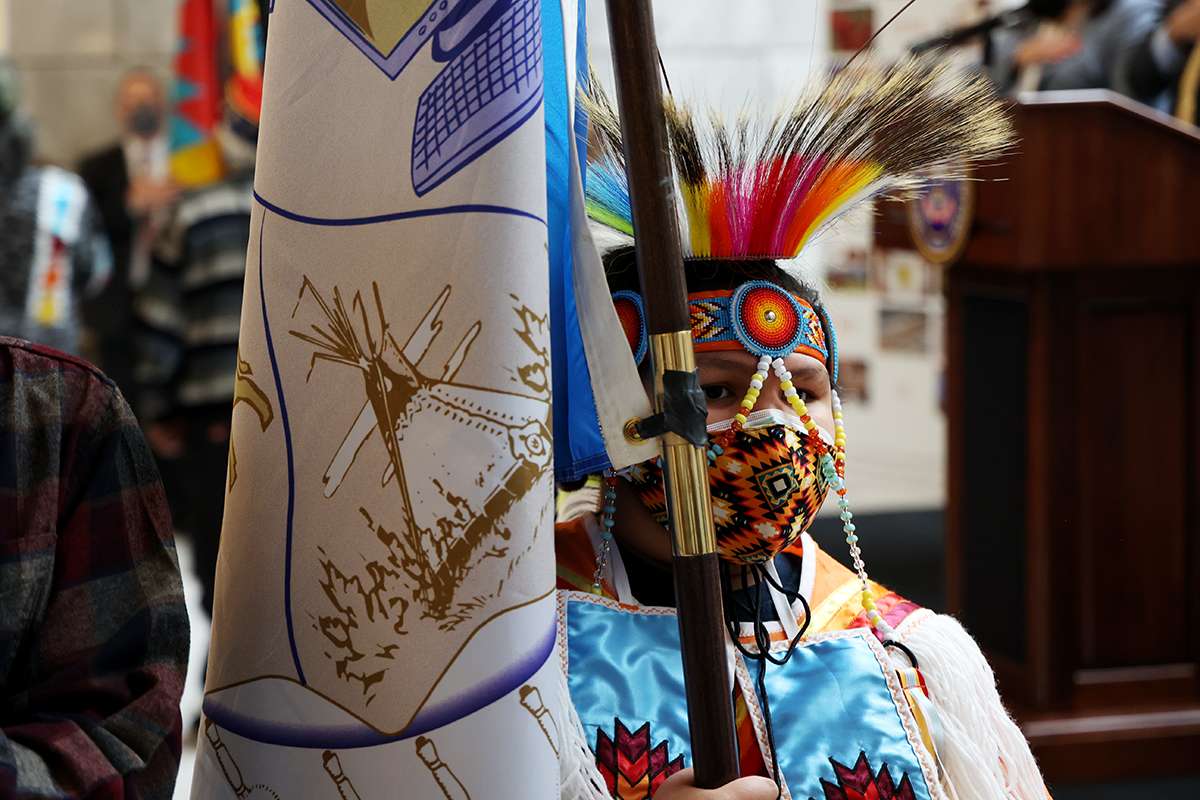 Native flags, Native voices
The Jan. 19 event at the Utah State Capitol opened with a flag presentation by a Native American color guard led by Arnold Lano of the Utah Inter-Tribal Veterans. The color guard presented state and national flags, as well as the flags of Utah's eight Tribal nations. The presentation signifies the effort to hear Native voices as part of the flag initiative, while also recognizing the region's long history prior to statehood.
Sen. Daniel McCay, who co-sponsored legislation with Rep. Stephen Handy establishing the Utah State Flag Task Force, said the current flag's iconography isn't as distinctive as the state it represents. It's one of some 30 state flags that feature a seal on a blue background. "We can do better," McCay said. "The new state flag can be simplified with a design that is both innovative and memorable."
Added Rep. Handy: "This is not an effort, at all, to take away our history. This is an effort to modernize a symbol of our great state."
Sen. Luz Escamilla, a member of the task force, underscored the enlistment of volunteers from across the state. "We will be listening to people of all ages, cultures, and backgrounds," she said. "Together, we want to hear what unites us as Utahns. Together, we will listen to all the voices that represent our changing population."
Beyond colors and themes, the initiative aims to generate enthusiasm about Utah's shared identity. "I love that the campaign for this was called More Than A Flag," said Maria Sykes, executive director of Epicenter, a community nonprofit located in Green River, another volunteer. Sykes was interviewed by Molly Macello, news director for Moab radio station KZMU. "Because it definitely is that in terms of like, 'How can we get a ton of perspectives on something that's going to be so iconic?'"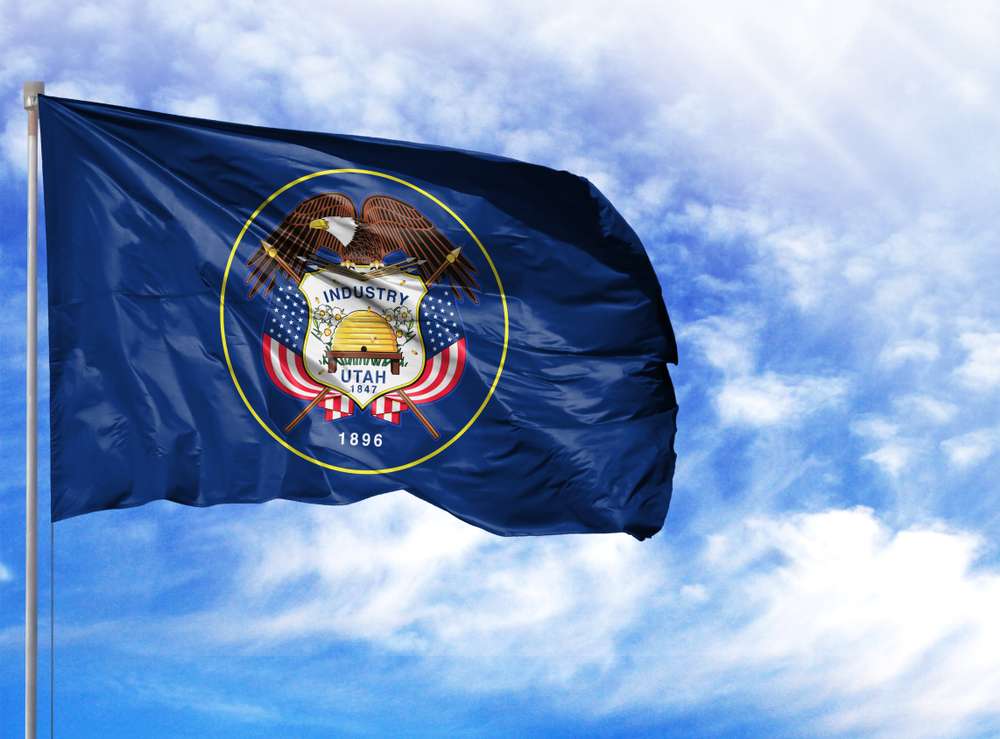 About the flag design process
Utahns are invited to submit flag designs or themes and colors at flag.utah.gov through April 30. As of mid-March, more than 2,000 design ideas had been submitted. Utah schools, public libraries, municipalities, and Tribal leaders have received resources to invite community members to participate. Submission forms and educational resources are available in Chinese, Korean, Nepali, Spanish, and Vietnamese. (Find out more about the process here.)
After the deadline, the initiative's volunteer design review subcommittee will consider submissions and recommend finalists. A handful of professional artists will also be hired to create designs inspired by public suggestions.
In August, Utahns will be asked to offer feedback about final designs on flag.Utah.gov. Then the task force will recommend final designs to the Utah Legislature and the governor for adoption. The current flag might continue to wave as the governor's flag, following precedent set in the state's early history.
Calling for submissions from the public might be as important as the final selection, said Indigenous designer Kassie John, who serves on the design review subcommittee. She envisions submissions of flag designs sketched on diner or coffee shop napkins. She's pleased that the process reaches beyond professionals to seek ideas from youth and elders.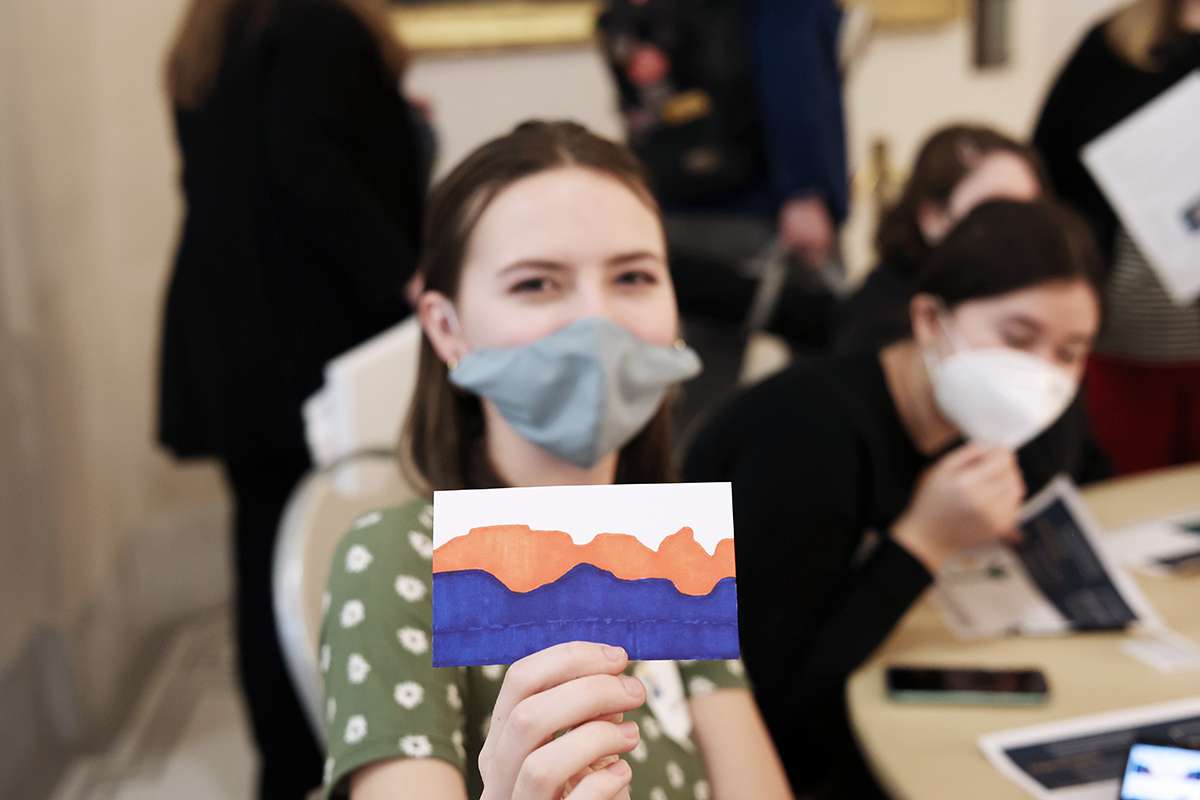 "There's so many different communities here that make up what we call Utah," John told Marcello, of Moab's KZMU. "So there's these different relationships that people bring that I think will articulate themselves in the process."
John says this process could – and should – bring up complicated questions about the state's history and identity. Certain symbols, such as Utah's ubiquitous beehive and state nickname, are considered by many to be synonymous with the LDS Church. Could a beehive symbol be included in a design that also signifies inclusivity of other cultures and identities as well?
During a recent design subcommittee meeting, John asked what happens if the new flag design doesn't include a beehive. Is that Utah? "We had a whole three-hour discussion of 'what happens if the beehive disappears?' But I think those are important conversations," John said. "I'm all about design and social reformation and really recognizing that we have different peoples, and sometimes highlighting those key cultural differences doesn't divide us but only makes us stronger."
The story of the Utah flag's curious history
While many Utahns say they are invested in the current flag, a recent survey reported that most respondents didn't see themselves represented in its design. Even respondents who liked the current flag said they weren't likely to post it in their homes or offices or wear it on a hat or t-shirt.
Historically, as a territory, Utah never created a flag, and its official banner wasn't adopted until 15 years after statehood. And then, for nearly nine decades, the state flew flags that were officially out of compliance. A flag adopted by the Utah Legislature in 1911 designated the year 1847 – when LDS pioneers entered the Salt Lake Valley — on the shield. A hand-stitched flag made in 1922 placed the year below the shield, and apparently, that's the pattern that flag companies followed for decades.
Historian Ron Fox identified the error after he found a misfiled 1903 Utah flag in state archives. The Utah Legislature corrected the mistake in a 2011 resolution. (For more state flag history, listen to the Speak Your Piece podcast, hosted by Brad Westwood, Utah senior public historian.)
That curious episode offers a precedent for updating the flag. And to give a historian the last words, according to Reeve, the initiative represents a "fantastic opportunity for Utahns to come to an understanding of the symbolism that represents us in the 21st century."
Visit flag.Utah.gov to review suggestions for flag design, to download educational resources for kindergarten through high school students, or to submit flag ideas.
×
Most recent More Than a Flag stories