Estimated read time: 4-5 minutes
This archived news story is available only for your personal, non-commercial use. Information in the story may be outdated or superseded by additional information. Reading or replaying the story in its archived form does not constitute a republication of the story.
SALT LAKE CITY — March is colon cancer awareness month — an important reminder considering about 50,000 people die from colorectal cancer in the U.S. every year. Recent studies show this deadly disease hits certain demographics harder than others. That's why one Utah man is sharing his story.
For Jesus Moreno, some things are easy to talk about, like cooking. He is a chef for Blue Lemon in Salt Lake City. Moreno grew up in Mexico, but started working in the restaurant business when he moved to the United States as a teenager.
"You feel really good about making food for other people," he said. "When you like it, it's not a job."
Other topics are not so easy, like regular colon screenings. "You just don't want to talk about it, you know?" he said.
In October 2020, Moreno was unexpectedly diagnosed with colon cancer. He was just 39 years old.
"I started feeling like, kind of dizzy, kind of tired. I was losing some weight," he explained.
Moreno also noticed blood in his stool — all typical signs of colon cancer.
Initially, his primary care physician told him he was likely dealing with hemorrhoids. When the bleeding got worse over the course of several months, Moreno knew something else was wrong and went in for a colonoscopy.
The diagnosis was shocking, and Moreno says the cancer was aggressive.
"I didn't know what to think, because like I said, nobody in my family had cancer," he said.
Moreno went through six months of chemotherapy and three months of radiation.
"Really tiring, like really, really tiring," he said.
The severity of his cancer had Moreno worried he might need ostomy surgery.
"When you think about having a bag all the time next to you go to the bathroom — it sucks," he said.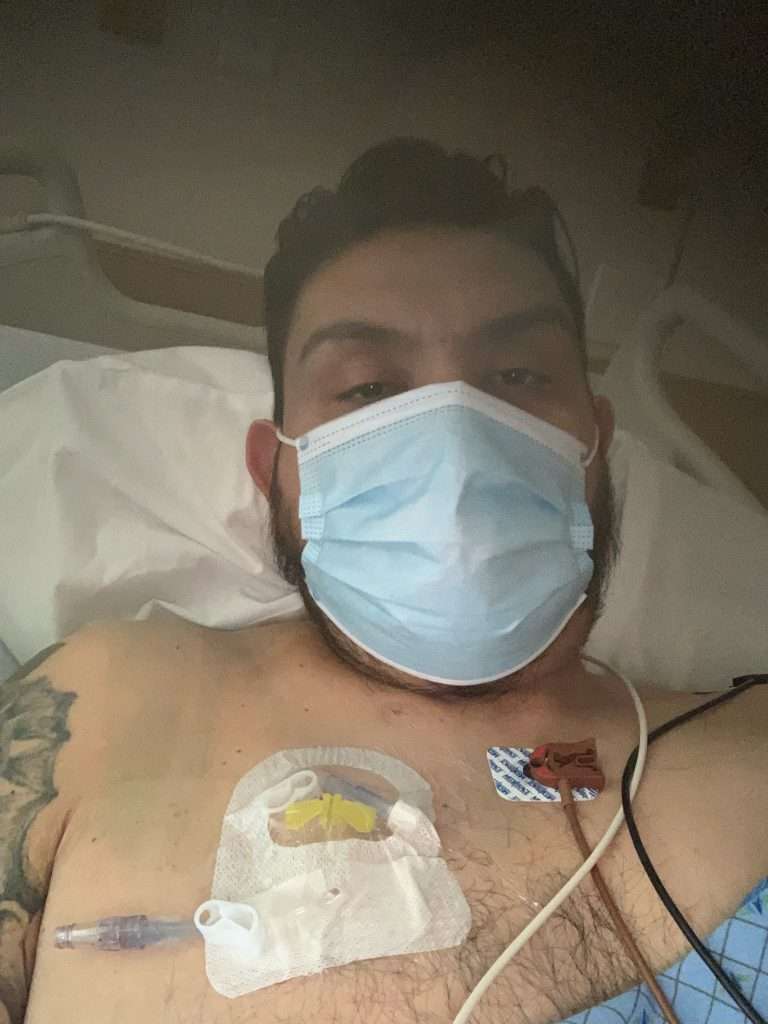 Moreno had surgery to remove part of his colon on May 28, 2021. Fortunately, the surgeon was able to successfully finish the surgery, without Moreno needing to use an ostomy bag.
"Oh really, really relieved. I didn't want to live the rest of my life with a bag," he said. "I'm glad to be here… I'm still here for my family, for myself."
A recent study shows young Hispanics, ages 20-29, had the highest rate of new colon cancer cases from 2001 to 2014. Yet Hispanic Americans are less likely to get screened for colon cancer than Caucasians or African Americans.
Moreno says he grew up in a culture where those topics were taboo, especially for men.
"We are Hispanics, so we don't, like, talk about that," Moreno said.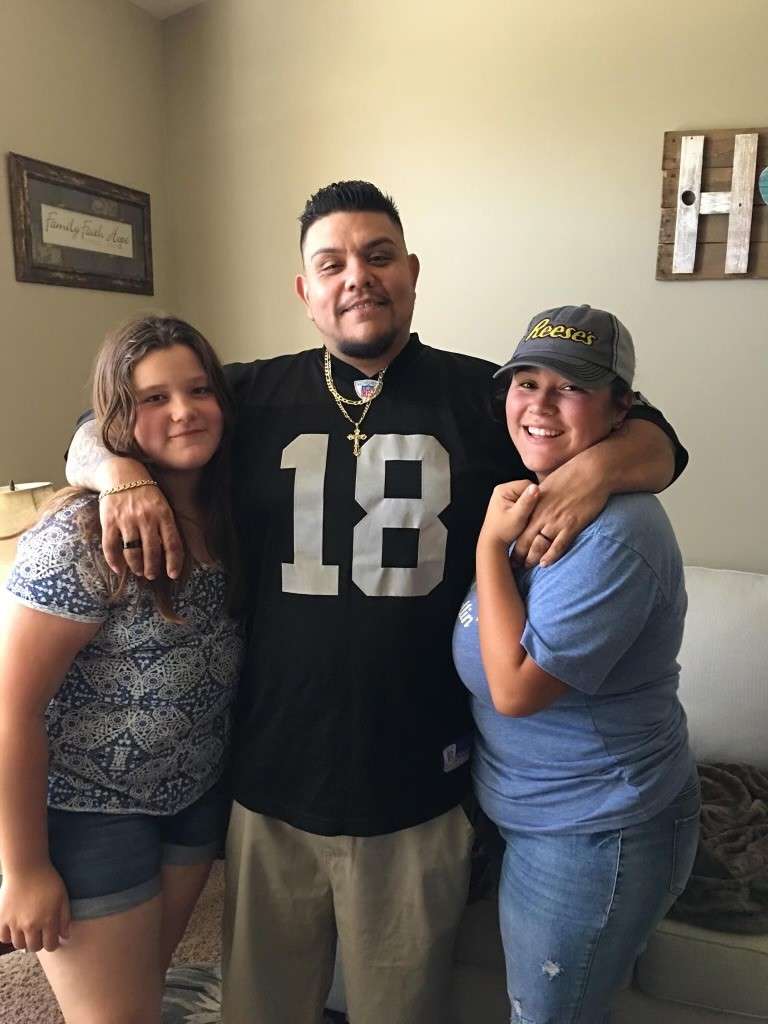 Let's face it, bathroom talk is uncomfortable for anyone. Dr. Nathan Merriman, associate medical director of gastroenterology and digestive health at Intermountain Healthcare, tells people to blame the conversation on their doctor, "Saying, 'So my gastroenterologist said, I really need to talk to you about this,'" he suggested.
He says this conversation is especially important if you have a family history of colon cancer. In that case, people should start colonoscopy screening ten years before the age of their family member's diagnosis.
For those of average risk, the recommended age for a first screening is now 45.
"Colonoscopy is still the best way to help prevent colon cancer by removal of the precancerous polyps before they turn to cancer," Merriman explained.
Moreno had a false idea about what the actual process of getting a colonoscopy would be like. He said after having the screening, it wasn't nearly as bad as he thought.
"I mean, you go to sleep. You don't even feel it," Moreno said.
He hopes to destigmatize the awkwardness surrounding colon screening, especially for those in his community.
"It is something normal to go do that stuff, you know?" he said.
Merriman says if you recognize signs of colon cancer, don't delay care.
"As soon as symptoms show up, that's when you really need to seek care," Merriman urged.
In Moreno's case, it made all the difference.
"Go get a screening. It can save your life. It did save mine," he said.
Intermountain Healthcare saw an almost 50% decrease in colorectal screenings during the COVID-19 pandemic. Merriman urges those who put off their colonoscopy to make it a priority before it's too late.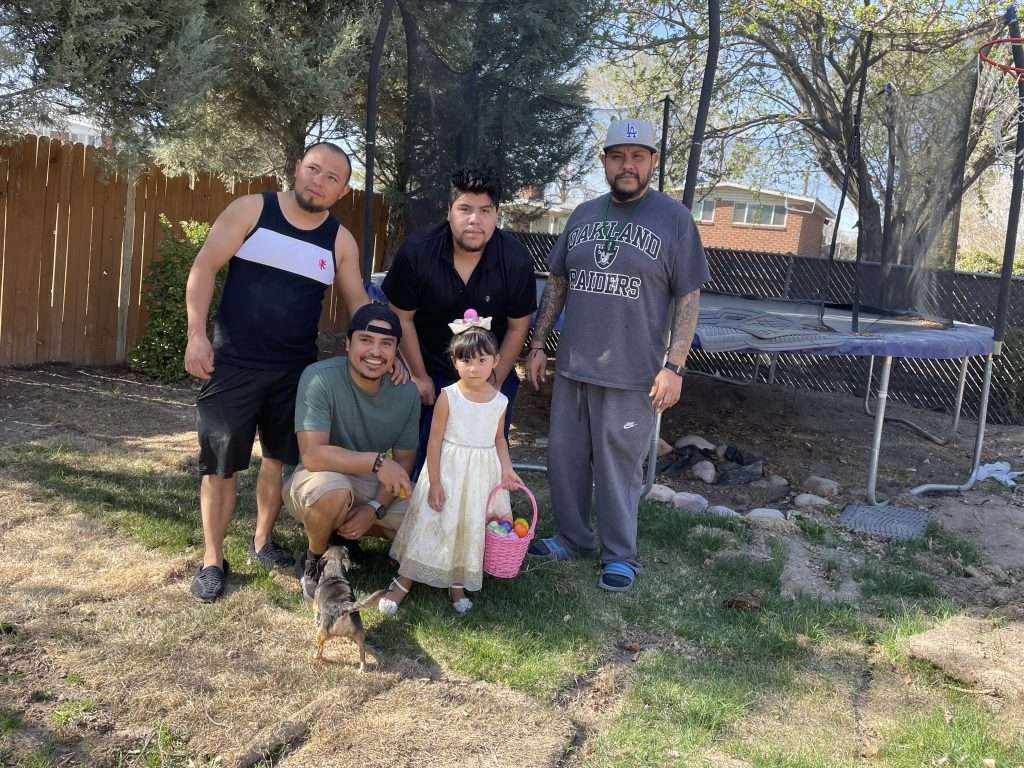 ×
Related stories
Most recent Your Life - Your Health stories