Estimated read time: 3-4 minutes
This archived news story is available only for your personal, non-commercial use. Information in the story may be outdated or superseded by additional information. Reading or replaying the story in its archived form does not constitute a republication of the story.
LITTLEFIELD, Arizona — Police in Arizona have released new information in the 1998 killing of a Utah woman and are again asking for the public's help in solving the 24-year-old cold case homicide.
Kris Jake-Moon, 31, of Cedar City, was last seen on Feb. 13 leaving the Oasis Casino in Mesquite, Nevada. Three days later, her body was found in the brush off Old Highway 91 near the "Big Bend" area of Littlefield, Arizona, just south of the Virgin River Gorge along the Arizona Strip. An autopsy determined she was killed by blunt force trauma caused by numerous blows to her head.
Jake-Moon was last seen leaving the casino with five people. Three of them — two women and a man — have since been identified by police, according to a statement released Friday by the Mohave County Sheriff's Office in Arizona.
Now, the sheriff's office is asking for the public's help in both identifying the other two men with the group, and finding two of the people who have been identified.
"Surveillance video from the casino was reviewed and Jake-Moon can be seen with one of the unidentified male suspects and both unidentified men can be seen in another image leaving the business. One man is seen wearing a cowboy hat, while the other is seen wearing a very distinguishable jacket," the sheriff's office stated.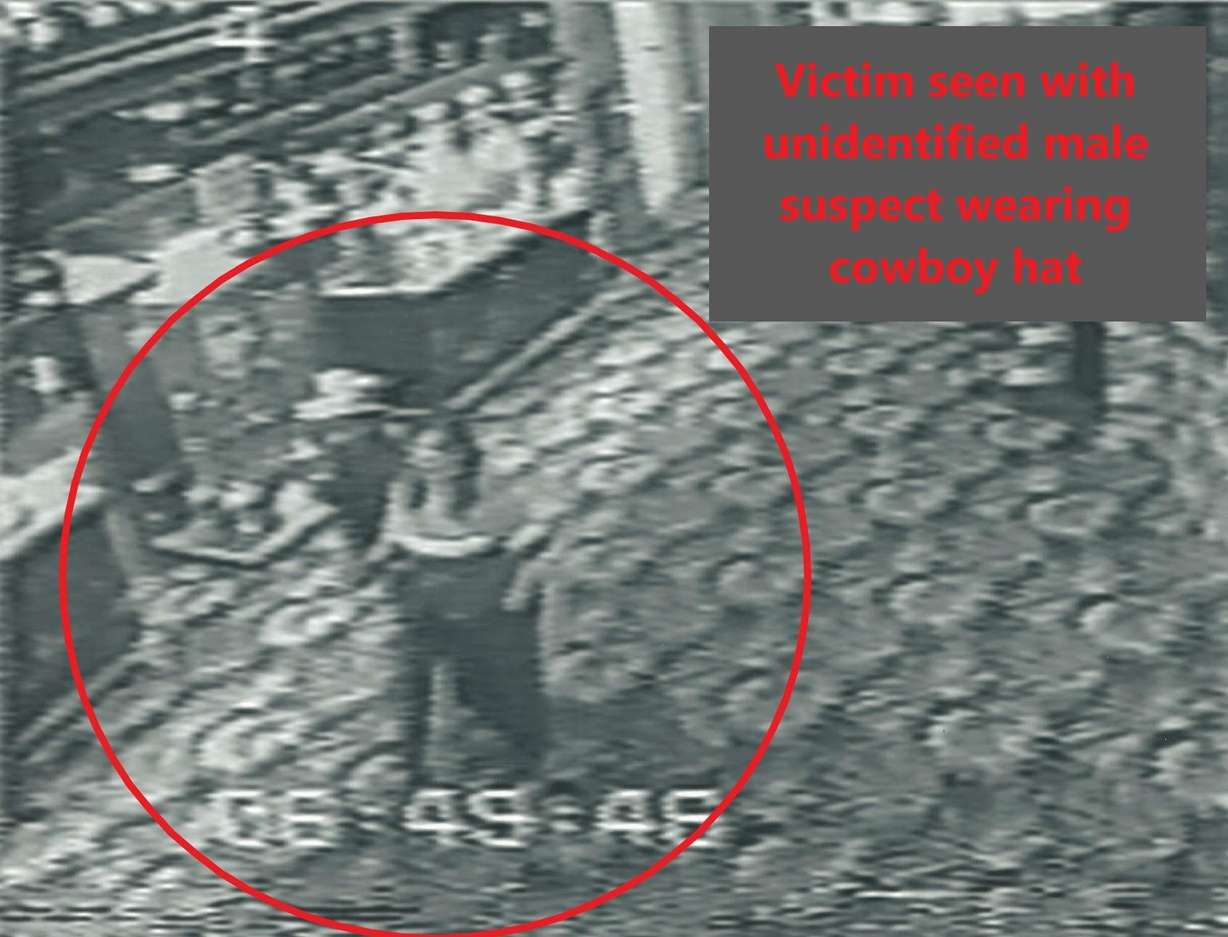 That jacket is believed to have pictures of baseballs on the back and sleeves. A picture of a jacket like the one the man was believed to be wearing was released Friday by investigators. Both unidentified men were known to frequent the casino.
Deputies would also like to question two of the people who have been identified — Darrel Calvin Drye Jr. and Rosealia Bushhead.
Anyone with information about the case, including the whereabouts of Drye and Bushhead, is asked to contact the Mohave County Sheriff's Office at 928-753-0753 or 800-522-4312.
A Facebook page was created in honor of Jake-Moon to help her family and all the families of missing and slain indigenous women find closure and raise public awareness. Her namesake is now part of the Missing and Murdered Indigenous Women campaign.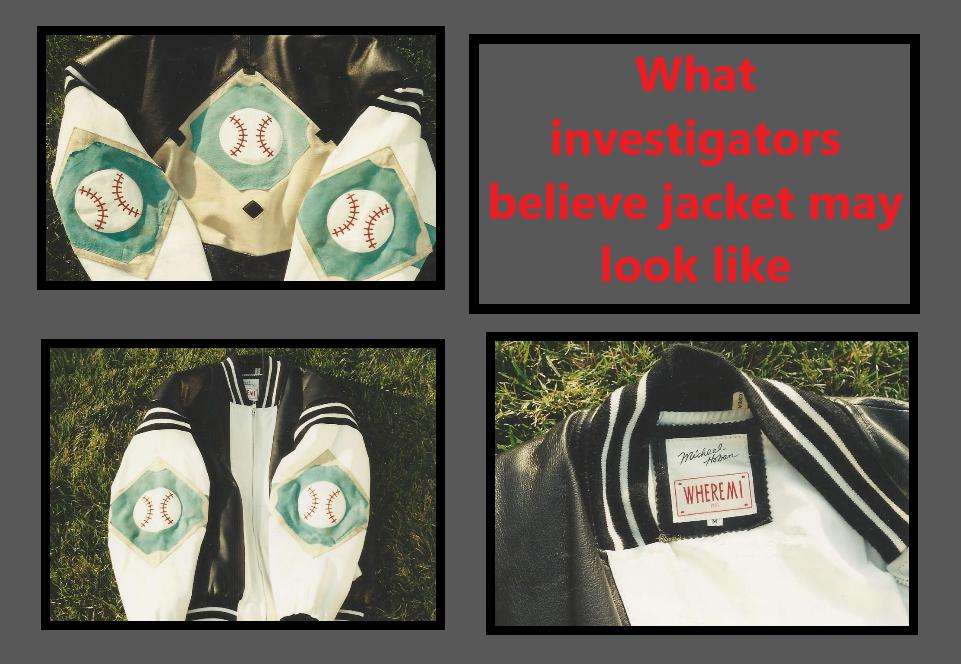 Friday's announcement also comes months after family members of Jake-Moon announced in September on the campaign's Facebook page that they were suspending their efforts to have their mother's case reopened.
"We found that it's no longer in our best interest of our family at this time but maybe we will try later in the future. The page will remain up. We will continue to keep her legacy alive within us. Without catching any leads the (sheriff's office) will most likely will not reopen it. We have came to peace with this but we just hoped things would have been different. However we haven't given up but there is only so much we can do."
In 2020, Jake-Moon's son, Wade, posted a video on the page of him remembering his mother and talking about how difficult life has been without her.
"She was a great mother. She always put me and my sister first," he said. "My family has gone years and years and years trying to find answers to what happened to her. Why what happened to her. And no questions have been answered."
×
Photos
Most recent Utah stories