Estimated read time: 2-3 minutes
This archived news story is available only for your personal, non-commercial use. Information in the story may be outdated or superseded by additional information. Reading or replaying the story in its archived form does not constitute a republication of the story.
SALT LAKE CITY — A Salt Lake City business owner asked for the public's help after he says his business was broken into twice in the last two days and forced him to temporarily close until he can get a delivery truck moving again.
"I just want to get the word out there," said Kelly Turley, owner of Standard Firewood at 922 South 500 West in Salt Lake City.
Turley says they've been supplying firewood and barbecue wood to businesses, homes, and gas stations across the state for around 30 years. He took over the business in 2017.
In the summer of 2020, he says, they were forced to find a new location and since then, they've had problems.
This week they halted operations after he says someone stole their only delivery truck, trailer, and thousands of dollars in technology, merchandise, and cash.
"If they only knew the emotional toll and stuff it causes other kind of people when they do this kind of thing," Turley said. "I personally just don't think a lot of these people are in their right mind and they're not thinking of anything but themselves."
After just a couple of months in the new location, Turley said someone stole their chainsaw and splitter. The following summer in 2021, someone stole their Bobcat from the fenced-in yard.
In between, he said someone cut their catalytic converter four times and stole batteries.
In the last several months, things finally seemed to be settling down. Turley installed several cameras on the property and an alarm system.
I've been at Standard Firewood in SLC most of the day. They've been broken into twice in the last 2 days. Thousands of dollars in tech, merchandise and cash stolen. A truck and a trailer are gone.@KSL5TVpic.twitter.com/lLJ4mo3r9W

— Matt Rascon (@MattRasconNews) February 15, 2022
On Sunday, the alarm triggered, alerting Turley who was in Bluffdale at the time. While his wife called police, Turley got on the road. He says he arrived well before Salt Lake City police officers but after the burglars left in a pickup truck.
Surveillance showed a pickup truck pull up to the fence surrounding the yard and then back into it. A hooded man made his way onto the property and knocked down cameras along the way.
He was able to get inside the office where Turley says he pulled the plug on the remaining cameras and then stole hundreds of dollars in merchandise, a few thousand dollars in cash inside the till, the keys to their equipment and their computer, iPad, and phone.
The next day, Turley learned from one of his employees that someone had broken in that night and stolen his only delivery truck and a trailer.
"I just wish people were better," he said.
Tuesday brought some good news. Someone spotted the truck just two miles away from the business and reported it to the police.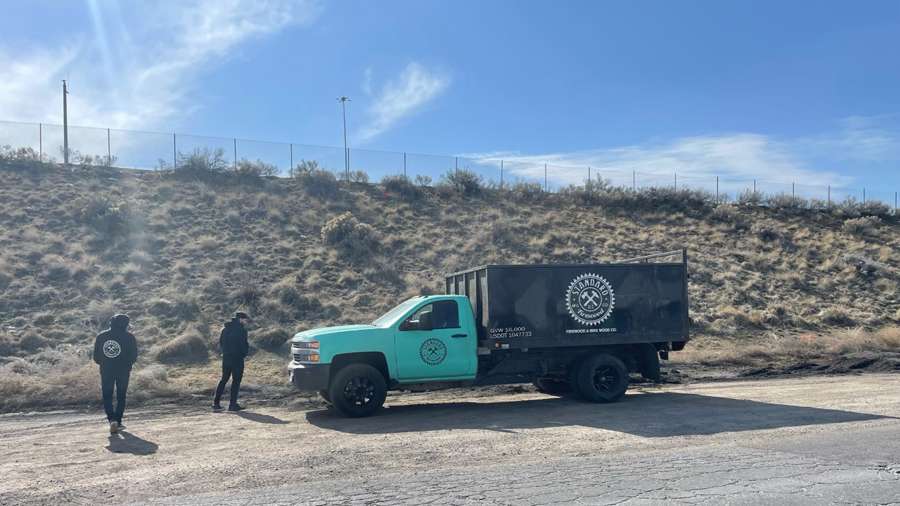 The catalytic converter was cut and there was other damage on the outside and under the hood. But the delivery truck they depend on for most of their business was found.
"Any win at this moment feels good," he said.
Turley said they have insurance but it's still a painful process and because of the number of times they've been burglarized, keeping insurance is difficult.
×
Most recent Utah stories