Estimated read time: 3-4 minutes
This archived news story is available only for your personal, non-commercial use. Information in the story may be outdated or superseded by additional information. Reading or replaying the story in its archived form does not constitute a republication of the story.
SALT LAKE CITY — Here are 10 stories you may have missed over the weekend. As always, click on the headline to read the full story.
1. Kearns man killed in Saturday night crash
A 29-year-old man died after being ejected from his truck in a single-vehicle accident Saturday evening. The man from Kearns lost control of his vehicle in West Jordan, hit the median, flipping the vehicle, according to police. The man was not wearing a seat belt at the time of the crash and was ejected from the vehicle.
2. Utah pauses use of rapid tests at state COVID testing sites, cites potential inaccuracies
The Utah Department of Health announced Sunday that state-run COVID-19 testing sites will pause the use of rapid antigen tests starting Monday after an analysis of tests results pointed to potential flaws in the rapid tests.
3. Russian attack on Ukraine possible 'any day' but diplomacy still an option, White House says
Russian President Vladimir Putin could order an attack on Ukraine within days or weeks, White House national security adviser Jake Sullivan warned on Sunday, as Washington and its European allies continued efforts to offer Putin a diplomatic way out of the crisis.
4. Transplant recipients remember Intermountain surgeon who died in ski crash
Transplant recipients and donors are mourning the death of an Intermountain Healthcare surgeon who died in a ski crash this week. They're sharing how Dr. Andrew Gagnon impacted their lives and remembering him on social media.
5. Morocco's king says boy, 5, trapped in deep well has died
A 5-year-old boy who was trapped for four days in a deep well in Morocco has died, the royal palace said Saturday. The boy, Rayan, was pulled out Saturday night by rescuers after a lengthy operation that captivated global attention.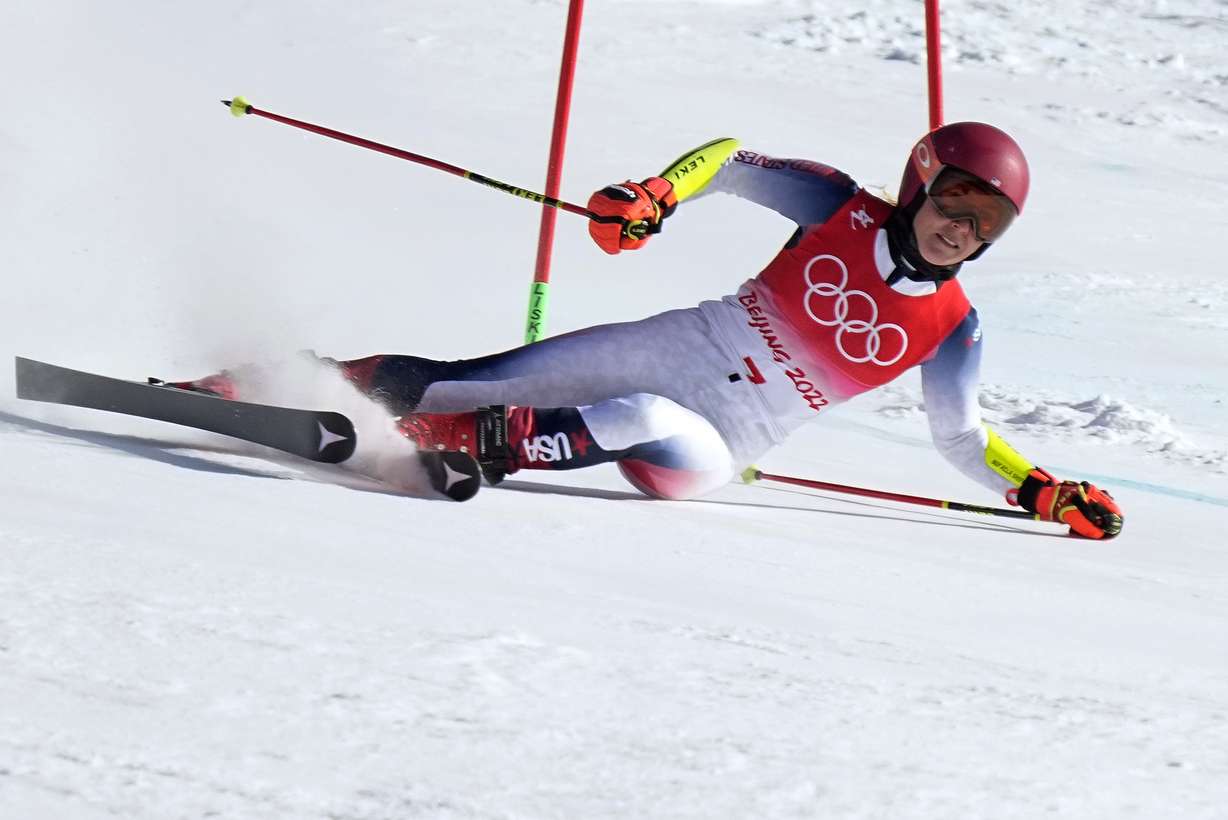 Sports
1. Defending Olympic champ Mikaela Shiffrin out of giant slalom
The 26-year-old Shiffrin was trying to become the first Alpine ski racer from the United States to win three Olympic golds across a career.
2. Huge second half propels Utah State to win over UNLV
After trading blows with UNLV for much of the game, the Aggies offense exploded in the final 12 minutes and went on a 16-0 run and finishing with 50 second-half points.
A 32-point effort from future NBA draft pick Bryce Hamilton wasn't enough to keep up, and the Running Rebels got run out of the Spectrum 90-75.
3. 'Doubting and wondering': BYU losing skid reaches 4 straight after rout by No. 2 Gonzaga
Chet Holmgren had 20 points, 17 rebounds, six assists and five blocks; and Julien Strawther added 19 points and five rebounds as the Zags cruised to their 29th consecutive win in West Coast Conference play with a crushing 90-57 rout of BYU, handing the Cougars their worst loss since a 34-point setback to Gonzaga back on Feb. 23, 2019.
4. Ducks outlast Runnin' Utes' late push to claim 80-77 win on road
Facing a 12-point halftime deficit, Utah had no other choice but to claw back in an effort to beat the visiting Oregon Ducks.
5. Harding's 22 rallies No. 16 BYU women by Gonzaga for crucial road win
Paisley Harding poured in a game-high 22 points on 8-of-12 shooting to go along with four rebounds as No. 16 BYU bounced back from its first conference loss of the year with a 62-50 road win over Gonzaga at the McCarthy Athletic Center in Spokane, Washington.
×
Most recent Utah stories