Estimated read time: 1-2 minutes
This archived news story is available only for your personal, non-commercial use. Information in the story may be outdated or superseded by additional information. Reading or replaying the story in its archived form does not constitute a republication of the story.
SALT LAKE CITY — Mobile providers are opening more bandwidth for their new 5G networks, but to do that they are shutting down their old 3G services which could leave some people cut off.
"Mobile carriers are shutting down their 3G networks," the Federal Communications Commission said.
"As a result, many older cell phones will be unable to make or receive calls and texts, including calls to 911, or use data services. This will affect 3G mobile phones and certain older 4G mobile phones."
When might you lose service? Depends on your carrier.
AT&T announced it will finish shutting down its 3G network by next month. Verizon said it will reach that milestone by the end of the year. T-Mobile and Sprint plan their 3G shutdowns by midyear.
The end of 3G services does not just impact phones.
It will cause thousands of connected cars to go offline as services like automatically contacting first responders after a crash, remote locks, voice assistants and others will no longer work. Some models can be upgraded, while others will lose connectivity permanently.
And many other devices could lose their connection: tablets, some e-readers, smart watches, medical alert devices, home security systems and others that rely on 3G.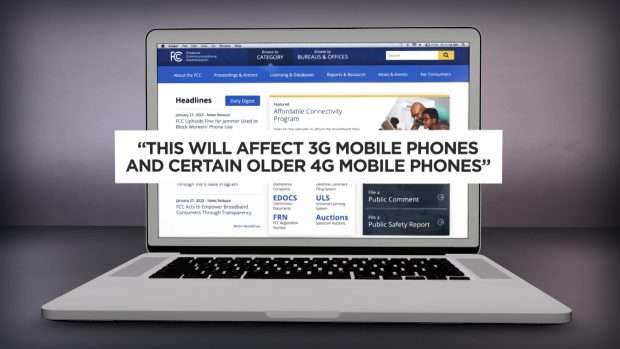 Bottom line: if you have an old phone or other device, you need to contact the company or check out their website to see whether you may be impacted.
The FCC said it is "important to plan now so that you don't lose connectivity, including the ability to call 911."
×
Related stories
Most recent Utah stories