Estimated read time: 2-3 minutes
This archived news story is available only for your personal, non-commercial use. Information in the story may be outdated or superseded by additional information. Reading or replaying the story in its archived form does not constitute a republication of the story.
A lot of newer subdivisions in Utah are privately-owned developments, which is fine when the transition from builder to home owner's association is smooth. But a defunct development company has left one HOA in Eagle Mountain in a terrible mess.
Eagle Mountain's city administrator calls this the "ugly underbelly of home owners' associations." Sundance Homes promised a lot to home buyers, most notably a no-hassle, low-maintenance community. But the opposite is what its Silver Lake community has become, and there's only so much Eagle Mountain can do to help.
One resident, Jenny Ferguson, can't stop talking about her Eagle Mountain neighborhood. "It's a great place to raise kids. The homes are nice," she said.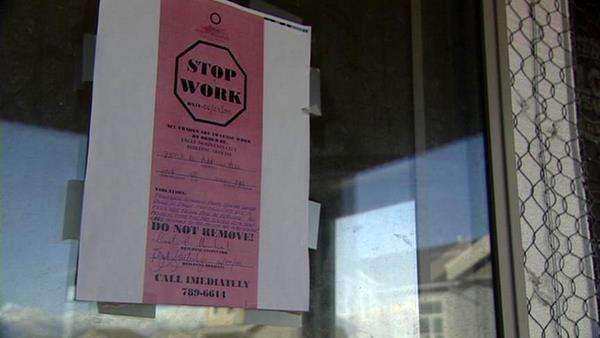 But that's not the only thing to talk about. In her neighborhood, several homes are left unfinished. Trash and tumbleweeds are everywhere. The roads are falling apart, the sidewalks aren't done, and on some lots, there's nothing but a foundation hole.
Another resident, Fabiola Muller, said, "It's a sense of frustration because when you purchase a home, you expect things to be done."
Sundance Homes also promised to take care of the landscaping, yard maintenance, and snow removal through the home owners' association. Sundance's Silver Lake Village is a private community, but when Sundance went under recently, all those promises went away, too.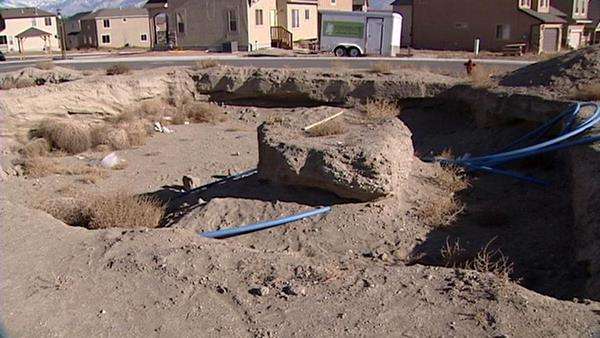 "We never got any of that," Muller said.
The city would like to help plow the roads, but there are two problems. First, it is all private property. Also, the roads aren't built to code. They're too narrow. Eagle Mountain City Administrator John Hendrickson said, "We can't use public funds to improve private development."
He says the city is trying to help and may use money from Sundance's performance bond to at least fill in the holes. But he's not sure what else can be done.
"Parts of it do look like a ghost town because the homes haven't been completed fully," he said.
Those who do live in the neighborhood feel abandoned. Fabiola Muller said, "Nobody wants to be responsible any more, and we are just out here by ourselves on our own."
We haven't been able to reach Sundance Homes, and we're not alone. Hendrickson says several of the company's checks have bounced, and it owes the city a lot of money.
E-mail: acabrero@ksl.com
×
Related links
Most recent Utah stories