Estimated read time: 1-2 minutes
This archived news story is available only for your personal, non-commercial use. Information in the story may be outdated or superseded by additional information. Reading or replaying the story in its archived form does not constitute a republication of the story.
HERRIMAN — No matter where she goes, Michelle Olson is always on time. Except for last Thursday as she was rushing to get her son to practice.
"That was my first time being late," she said. "I was four minutes late and I'm never late."
Those four minutes, though, put her right outside a Herriman house where she thought she saw smoke.
"I drove two houses past, and I just had this strongest feeling that I needed to turn around," she said.
Olson called her husband, who is a Murray firefighter, called 911, and then ran to the front door.
"As I'm ringing the doorbell, nobody answered, so I just barge in the door," she said. "I see a man at the top of the stairs just stare at me and I yelled, 'I think your garage is on fire!'"
Michelle Olson's husband was just down the road, and when he showed up, because of his firefighting background, started opening fire hydrants for when crews arrived.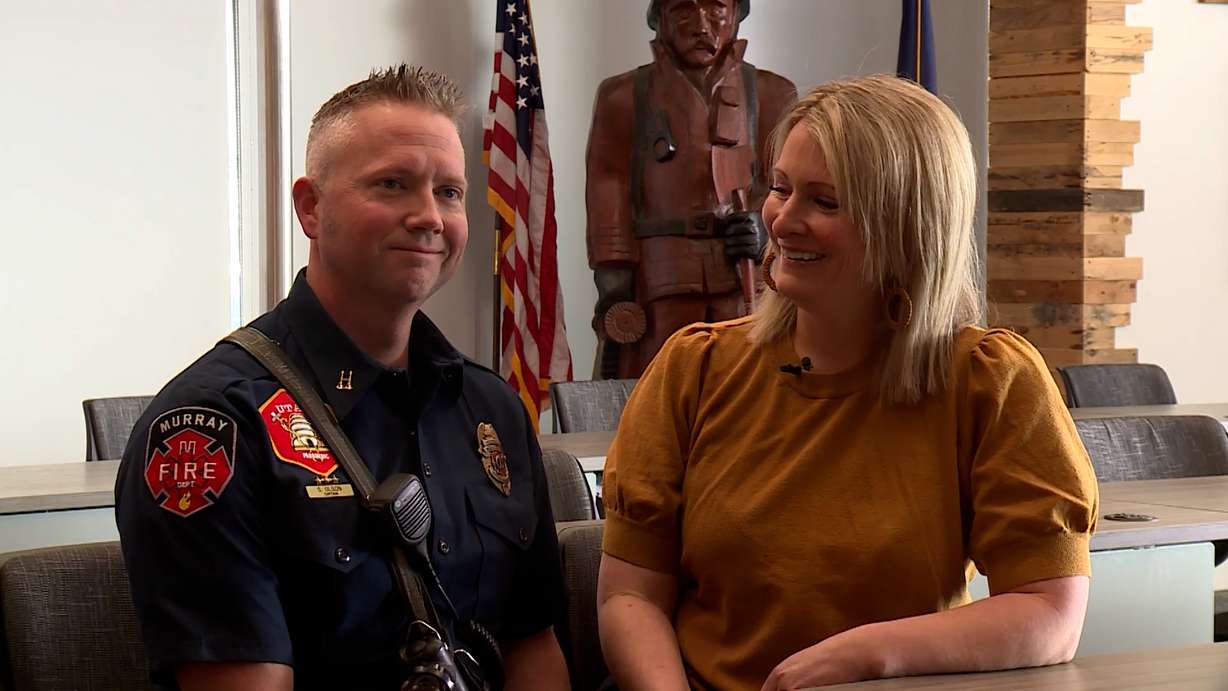 Unified Fire Authority firefighters were able to keep the flames from spreading to the rest of the house.
As for the family, who didn't even know a fire was burning, they all got out safely.
"And then to find out we are cousins really blew my mind," Stephen Olson said.
The two families share the same last name, and after going through some records, it hit them.
"We really were placed, and the timing was right so we can make an impact for our own relatives," Olson said.
Those four minutes have turned into a lifelong bond in a way both families say is surreal.
"It was just a divine power. It was a miracle," Michelle Olson said.
×
Most recent Utah stories