Estimated read time: 3-4 minutes
This archived news story is available only for your personal, non-commercial use. Information in the story may be outdated or superseded by additional information. Reading or replaying the story in its archived form does not constitute a republication of the story.
LAYTON — A Layton family is hoping for changes along the road they live on, after seeing multiple crashes on their property over the past several months.
The latest incident last weekend left their car totaled, yard heavily damaged, and the Turner family at their wit's end.
The family lives on Gentile Street in Layton east of I-15, which is also State Route 109. Hailey and Randy Turner bought the house seven months ago, for their family of seven.
"It was move-in ready, it was just perfect for us," Hailey Turner said.
Soon after they settled in, they found out the house comes with a pretty major flaw.
The couple discovered it early one morning when a huge noise awoke them.
"All of a sudden, you just hear this crash and it's just like, 'What's going on?'" she recounted. "And, a guy was going around the curve, hit the light, the pole out there, the power line."
Later that day, the couple learned this was hardly the first time a car missed the curve near their house.
"That's when we started hearing about all the other stories from all the other neighbors," Randy Turner said.
Since then, the couple has counted three more crashes in addition to that first one. They say they've personally witnessed three of the four incidents.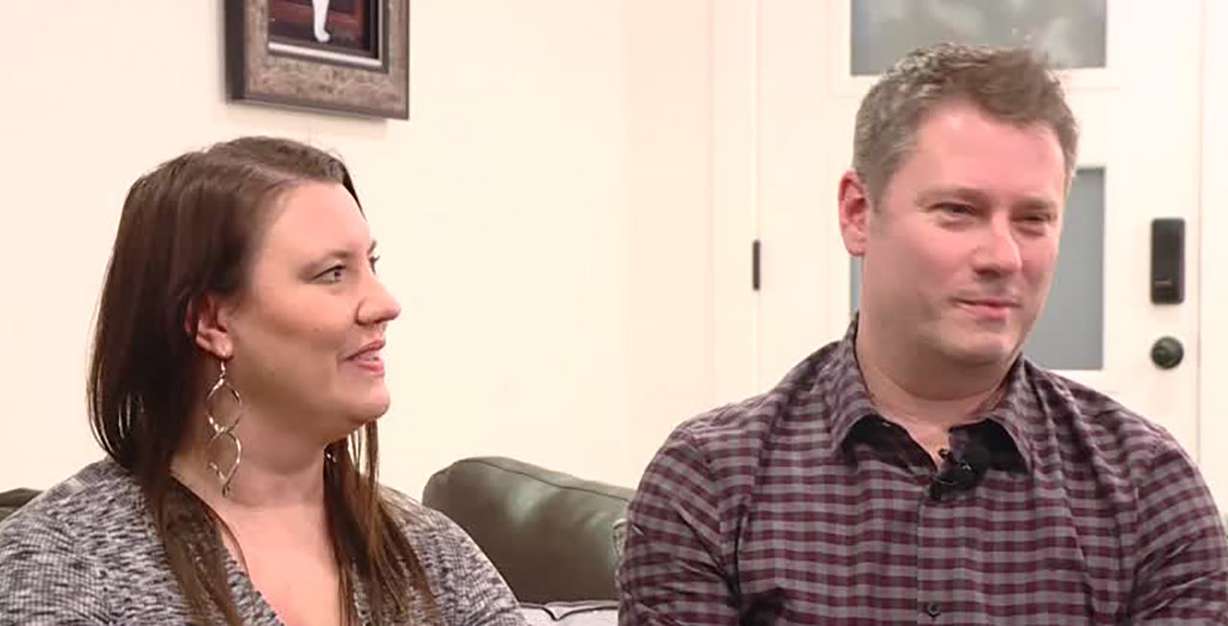 They think drivers just aren't paying attention, with many looking at their phones and/or speeding.
Last Sunday, a minivan failed to navigate the curve while driving too fast for the 35 mph road, screeching across the driveway and slamming into her SUV that the family was about to get into. The SUV and van jolted toward the home, crashing through a tree and coming to rest right outside the bedroom windows.
"We were leaving when this happened. Three o'clock on a Sunday afternoon, you're not expecting a car to come barreling toward your house," she said.
The couple's porch surveillance video captured the crash. In it, she immediately opened the door and called out to the driver, "Oh my gosh, are you OK?"
The driver responded, "Yeah!"
"Call 911! Call 911!" she called out to her husband.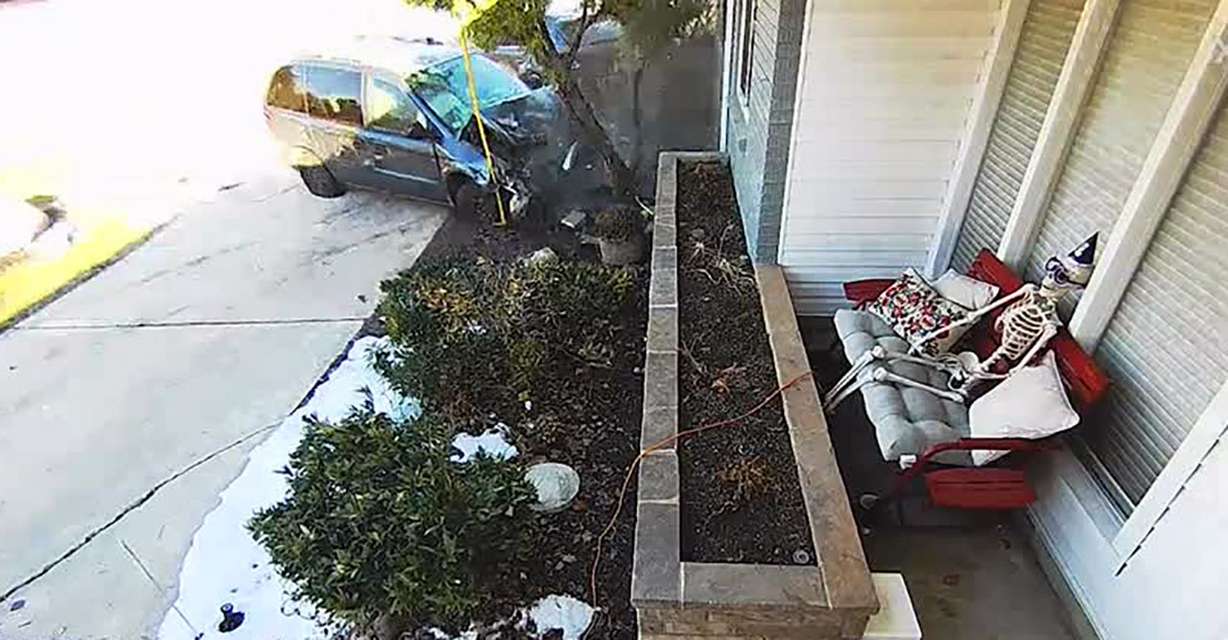 They've played that video back over and over, watching just how close this crash came to seriously injuring their family, or worse.
"Just surreal," he said, watching the video Wednesday evening. "Yeah," she echoed. "You just feel almost like a sick feeling because two minutes earlier we would have been out there."
This latest crash totaled her SUV, ruined their tree and damaged the front yard, and impacted the light pole yet again. She said Rocky Mountain Power has had to fix and/or replace that light pole twice now in recent months from crashes.
On top of that, the driver did not have insurance, she said, and the couple's insurance has been slow to respond, which has been a headache to deal with.
---
Please, just slow down around this curve. That's all there is to it. Just slow down.
–Hailey Turner
---
They're glad no one was hurt, but they worry this will happen again with a worse outcome. She said she called the Utah Department of Transportation on Monday because the road is a state highway, and they told her they hope to have a resolution soon.
"I would prefer some sort of barrier, something that will protect me and my family," she said.
UDOT told KSL 5 TV it is looking into it and wanted to share a message for drivers to slow down, obey the speed limit and pay attention. The Turners are also hoping to spread that message to drivers—to keep their home and family, safe.
"Please, just slow down around this curve," she pleaded. "That's all there is to it. Just slow down."
×
Photos
Most recent Utah stories