Estimated read time: 13-14 minutes
This archived news story is available only for your personal, non-commercial use. Information in the story may be outdated or superseded by additional information. Reading or replaying the story in its archived form does not constitute a republication of the story.
SALT LAKAE CITY — Over the past several months, Salt Lake City Mayor Erin Mendenhall has been spending some of her mornings reading books to elementary-age children — selecting stories about kindness and dreaming big — and capping each visit off with the same message.
"Think about being a mayor one day."
She repeated her encouragement to a classroom of second graders recently as her second year as Salt Lake City mayor came to a close.
"Maybe you'll be the Salt Lake City mayor. Maybe you'll live in Logan or St. George or San Diego or Philadelphia or Oklahoma somewhere. Who knows where you'll go. Maybe you'll go to London. You could be the mayor there someday. And I want you to think about that. ... I really, really need you to do that."
Mendenhall's voice took an urgent tone. Dozens of eyes stared up at her over their masks.
"When I was in second grade, nobody said that to me. ... But you are leaders."
It's a message Mendenhall is prioritizing for the youth of Utah's capital city, hoping to inspire a new generation of leaders that Salt Lake City — and the state, the nation and the world — will desperately need as big challenges, especially environmental challenges, sharpen in the coming decades.
But in today's already challenging environment — as COVID-19 continues to, in many ways, isolate individuals and families — the Democratic mayor of Utah's capital city said she shares that message to also "validate" other human beings and inspire them to reach their full potential. It's something people need more now than ever, she said.
"There's a stripping away that's happening on multiple levels," Mendenhall said, especially over the past two years since the onset of COVID-19. "Stripping away socially, laying bare the importance of our family relationships ... and how we've desperately missed the rest of our extended networks.
"And there's this stripping away politically, in the aftermath of George Floyd's murder, with the political division in our nation through the term of our last president, and subsequently."
There's another reason why Mendenhall said she likes reading to grade schoolers. She said it's "remarkable" to her how they've grown so used to masking and respecting each other's personal space — how normal it is for them.
"And their resiliency," she said. "They are excited to be together and be in a classroom with a teacher present. And they're optimistic. That's why I like hanging out with them."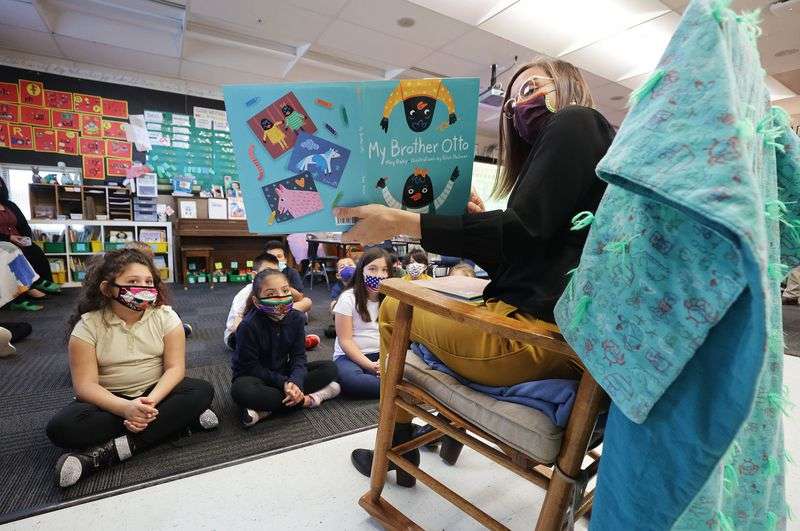 As she reflected on the past two years — halfway through her first term as mayor — Mendenhall said she's watched Salt Lake City become "forged by fire."
Her first year as mayor, 2020, is what Mendenhall described as a "rager." The pandemic started, then a 5.7 magnitude earthquake rattled the entire Wasatch Front, The murder of George Floyd sparked a social uprising, and a generational windstorm ripped through Salt Lake City and northern Utah. In those 12 months, Mendenhall saw more crises hit Utah's capital than any one mayor has probably ever seen.
Now another year has gone by, and while 2021 lacked a terrifying earthquake or the same hurricane-force winds, it's still feeling the ripple effects of the murder of Floyd. And, of course, the dark cloud of the pandemic still overshadows day-to-day life.
Mendenhall continues to lead Utah's capital — an area that's long been a Democratic stronghold in an otherwise very red state — with a steady and calm tenor. She exudes pride for Salt Lake City residents, praising them for rising to the pandemic's challenges,
"There's no question about the character of Salt Lakers because we've had to step up in the last two years," she said.
The mayor noted the city's vaccination rate is higher than the state's average, which is about 63% of all Utahns over the age of 5.
As of Thursday, the southeast Liberty Park area of the city (what Mendenhall called the "high water mark" for the city's vaccination rates) had over 78% of its residents fully vaccinated, according to state data. However, Mendenhall also acknowledges the city continues to face challenges, with some of the city's communities seeing lower vaccination rates, especially on the west side where more diverse populations live. The Glendale area had about 56% of its residents vaccinated as of Thursday.
"Beating this pandemic is about vaccinations," she said. "It's been unfortunate that some of our neighborhoods in the city are some of the hardest hit in the state."
But overall Mendenhall said she thinks Utah's capital has "done very well," noting it was quick to send out tens of millions of dollars in financial aid to small businesses and renters. And she said Salt Lake City's more cautious policies, like its mask orders, have "created a safer environment for our people and our economy and our schools to thrive through the pandemic."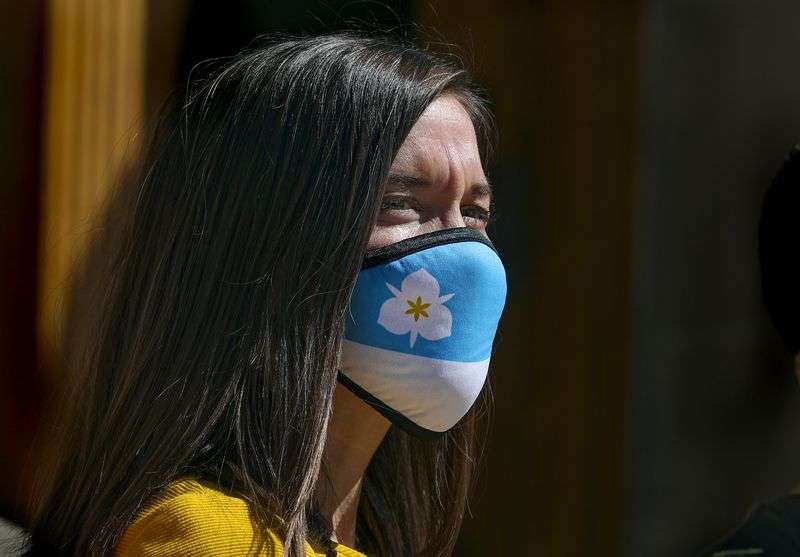 Mendenhall's approach has at times clashed with the state's Republican-controlled legislative leaders — like when she issued a school mask mandate in August. The mayor based her order on the city attorney's legal analysis of the Utah Legislature's pandemic "endgame" law, which limits local officials' ability to issue mask mandates. She determined it was within her mayoral emergency powers, even though a legislative leader disagreed, calling the order "NOT enforceable."
As promised by lawmakers, Mendenhall said she expects to see some legislative actions to clarify the law and clamp down on her differing interpretation.
"But I'm grateful that the school data for our district is a strong case for the good policy decisions that we've made, and also that economically the city is weathering this pandemic very well and we're seeing people return to the capital city to recreate and shop," she said.
Any legislative actions to address policy conflicts between her and state leaders are "par for the course," she said. Regardless, "We're going to keep putting our public health and safety at the forefront of decision-making, and we're going to keep doing that with public health experts and our business advisory board and our residents in the conversation with us."
In general, however, Mendenhall's working relationship with GOP state leaders seems fairly strong, despite their disagreements over COVID-19.
"I believe my relationship with state leadership is good because ... we actually communicate on the hard issues, and when I am faced with a decision that I believe they will have a reaction to I often reach out before I announce the decision," she said.
"Not that we end the call with anyone changing their minds. ... but hopefully they feel there's respect for a jurisdiction that they have over portions of our lives over here as Utahns and they understand why I make the decisions I do for Salt Lakers."
In a time of more distrust than ever for government and as the political arena continues to be highly polarized and fraught with misinformation — which Utah's Republican Gov. Spencer Cox recently said is literally killing people — Mendenhall said she views today's climate as an "opportunity for either building trust or hurting it."
She pointed to the school mask order as one example, for which she said she's received "more of an outpouring of support and gratitude" from city residents "than any other subject we've faced."
"So I can't speak to the public's trust for other levels of government, but for our city, we have been prioritizing public health and receiving a great deal of gratitude from our residents for doing so," she said.
Though other areas of the state don't have school mask orders — and many Utahns have by now forgone masks in public places, even though the state's case rates are again rising quickly because of omicron — Mendenhall said she believes Salt Lake residents welcome policies like the school mask order because they largely "acknowledge that we're in this together and that the decisions of one affect all."
"You see in the city maybe a more altruistic approach in the public sphere to coexist and do what we need to to be able to get up and go to work the next day and how our kids attend school."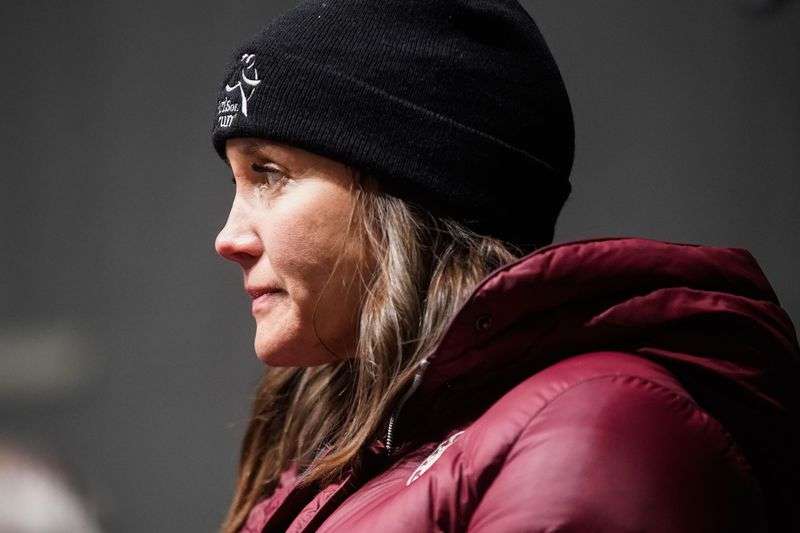 Mendenhall said homelessness has been "absolutely the hardest" issue facing the city, as it has been for years before she became mayor.
In the two years since she took office, Mendenhall has been urging other cities across Utah to step up and do more to shoulder the burden of the state's homeless population. Still, Salt Lake City continues to house the most homeless facilities.
And the issue of on-street camping has only sharpened since Salt Lake County's three new homeless resource centers opened. Even though it's no longer as hyper-concentrated in Salt Lake City's Rio Grande neighborhood after Operation Rio Grande dispersed it, it's now spread out throughout the city. The yearly Point-in-Time Count has shown the state's unsheltered population has only grown over the years, to over 700 in 2020.
Even though Mendenhall issued a call to other cities late last year — the second year in a row the city had stepped up to open an emergency winter overflow shelter — for a permanent solution for winter overflow shelters, Salt Lake City leaders agreed to host one again this year, but not without frustration.
When Mendenhall sat down for this interview with the Deseret News in mid-December, that emergency winter overflow shelter had still not opened amid a staff and volunteer shortage, which she called "disappointing." In a news conference two days before Christmas, the mayor urged Utahns to apply for jobs to help open the shelter and help get people off the freezing streets.
With no long-term solution in sight, the Deseret News asked if Mendenhall feels she's "treading water" on homelessness issues in Salt Lake City.
"No," she answered, saying she's seen "more progress in the last year on the shared acknowledgement and responsibility of homelessness as a human crisis in this state than I've seen in the eight years I've been in city government."
She said that has a "great deal to do with" the creation of the state's homeless services coordinator, a position to which the governor appointed former Senate President Wayne Niederhauser. And she said former Salt Lake City Councilman Andrew Johnston, whom she appointed as the city's own homelessness director, has brought a "very frank and solutions-focused approach that we haven't seen before."
Mendenhall said Niederhauser, along with other state leaders, have been supportive of her request for other cities to do more, and there has been more political will than ever to pump funding toward homelessness solutions. Though she said she'd like to see more "teeth" to force other cities to help, she wouldn't go as far to describe what those "teeth" would be. Rather, she said a "better alternative" would be funding to help those cities.
She pointed to the governor's recently unveiled budget proposal, which includes about $128 million for deeply affordable housing for the homeless, including up to $20 million to help pay for the first phase of a tiny home village being planned in Salt Lake City.
Mendenhall called that budget proposal "phenomenal."
"Well see what the Legislature does with that," she added. "But the opportunity to actually implement the affordable housing plan that the Legislature required of cities a couple of sessions ago without the teeth to implement could be the trigger. ... The plans could finally be realized."
Compared to other major cities' unsheltered homeless populations, Salt Lake City's is in the hundreds and is "far more manageable." Tackling a solution is "very doable," she said, "especially given the billion-dollar surplus that our state has seen this year."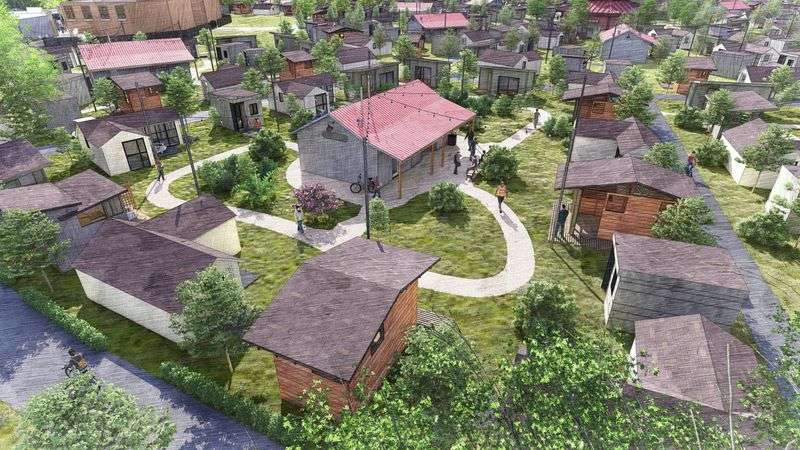 But there's another homelessness project that Mendenhall has helped spearhead that has yet to break ground: a tiny home village sited on about 45 acres on Salt Lake City's west side, at 1850 W. Indiana Ave.
When she first unveiled the concept in April, Mendenhall had an ambitious goal to have at least some tiny homes ready for move-in before winter of this year. That hasn't happened.
Though The Other Side Village has won zoning approval from the city's Planning Commission, it's still waiting to be discussed by the Salt Lake City Council. The city-owned site sits next door to a junkyard.
"We knew it was an ambitious goal from the beginning," Mendenhall said when asked if she was disappointed the village has still not broken ground. She said the village is still moving through the city's processes, a process she called "really necessary" for it to succeed.
Mendenhall noted the property, which also sits near an old landfill, is "ripe for environmental exploration" to ensure it is "appropriate." She said she still supports the property, and is looking forward to seeing its first phase, sized at about 5 acres, to come to fruition.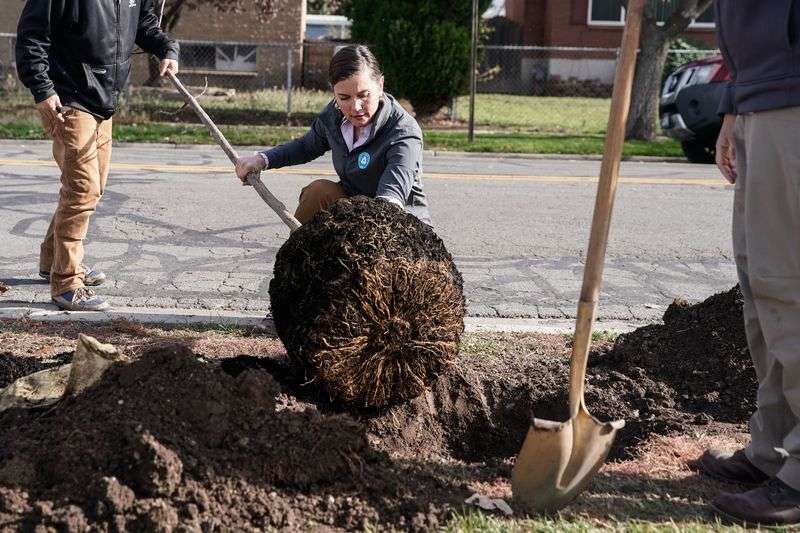 While Mendenhall considers the pandemic and its disproportionate effects on communities of color the "low" of 2021, she said the "high" is the city's "transformational progress" on air quality initiatives.
An air quality activist before a public servant, Mendenhall has long been driven by the daunting task of tackling the Salt Lake Valley's air pollution problem. She said that goal has not fallen by the wayside amid the challenges presented by the pandemic.
"I'm very optimistic about air quality," she said. "Because, in part, the business community is getting stronger with every new technology and advancements in the main sources of pollution. So what began a couple of decades ago as an emotional case for cleaning up the environment is now a business case."
That shift is "transforming the way we're responding as a state," she said. "And it transforms the way we can make the case for our policies. ... It's no longer a fringe possibility. It's the smart thing to do for businesses today and for generations in the future."
Those new city policies include one to require new buildings funded by the city's Redevelopment Agency to "be more energy-efficient, all-electric and climate friendly." The policy stems from Mendenhall's ordinance requiring all Salt Lake City- and RDA-funded buildings to be emission-free by 2023. The policy requires all future buildings receiving RDA financing to be designed and built to be highly efficient and to operate without on-site fossil fuel combustion.
She also said "we are finally on track to 100% renewable energy." Salt Lake City is among at least 15 communities that are participating in a program to procure net-100% renewable energy by 2030.
On the city level, "there is a whole spectrum of work" happening to address her priority of "environmental justice." From the city's lawn mower exchange program, incentivizing residents to swap out their gas lawn mowers for electric ones, to a new partnership with the UTA On Demand app that provides transit service to Salt Lake City west-side neighborhoods. The city has also expanded its own electric vehicle fleet.
"I believe we can have a net-zero future Winter Olympics based on the track that we're on," Mendenhall said.
As an activist at heart, Mendenhall said she's incredibly optimistic for Salt Lake City, and it's not an issue that's been forgotten amid the challenges of 2020 and 2021.
Asked if she had to give herself a grade, Mendenhall told the Deseret News that's a difficult question to answer because there are so many complicated issues facing the city, but if she had to boil it down to a letter grade, she said she would give herself a B+.
Why not an A?
"There's so much to do," she said. "While the work is never done, I feel that we're moving the city in a direction that realizes its potential."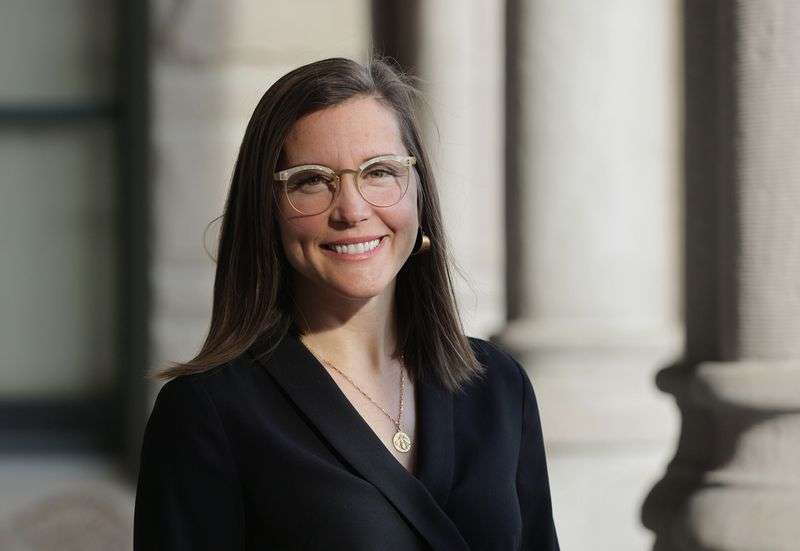 ×
Related stories
Most recent Politics stories