Estimated read time: 3-4 minutes
This archived news story is available only for your personal, non-commercial use. Information in the story may be outdated or superseded by additional information. Reading or replaying the story in its archived form does not constitute a republication of the story.
Editor's note: This is part of a series at KSL.com featuring some of Utah's coolest cars. If you own a customized vehicle — from sports cars to semitrucks — email jormond@ksl.com with a photo of the vehicle and a brief description for consideration.
MURRAY — Before the book full of first place and people's choice awards, Art Pasker was just a Murray architect working on a new project.
In 1999, he was designing a new building that would go where an old one sat. The owner told Pasker he could have anything he wanted out of the old warehouse before it got demolished. So, when Pasker saw an old heap of a car, he brought it home on a flatbed truck and promptly had his wife call him crazy.
The heap was a 1950 Jaguar Mark V drophead coupe. In its four-year run, only 972 of the convertibles were made (Ford sold 51,133 convertibles in 1949). The Jag's low sales numbers make it attractively rare, but locating parts makes it the opposite.
Not for Pasker.
He says the hunt for rare parts was the thrill of the restoration. He hired a custom shop in Murray to handle the mechanicals while he scoured the globe for rare parts. He'd call someone who knew someone, connecting and swapping parts with Jaguar owners in England and across the USA. He built the burled walnut dash and the wood-frame doors — exclusive to the drophead — himself.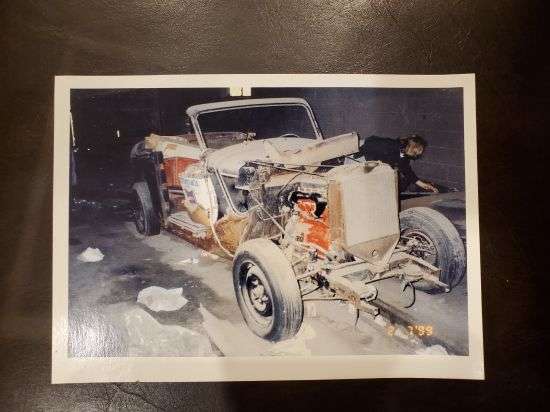 This was no sports car: A drophead has roll-up windows and is designed to spend most of its life top-up, with a luxurious interior. Open-top models are sportier with basic materials inside, meant to be driven top-down more often. It used an older engine, making 125 horsepower — 25 more than those Fords.
In 2004, the car was done and the public got a chance to see and love it. The Mark V pulled down first place and people's choice awards almost everywhere it went. It was the poster car for the 2010 Concours d'Elegance at Thanksgiving Point. Pasker did not own a trailer for it; and though the shop that worked on it wanted it shown all over the country, he didn't see the fun of showing it somewhere he couldn't drive it and talk to car show folk about.
The car exudes class and beauty almost to the point of stuffiness, but Pasker's daughter Becky describes him as anything but. His daily drivers were always Blazers and trucks, and the only time he went to country clubs was to show the Jaguar.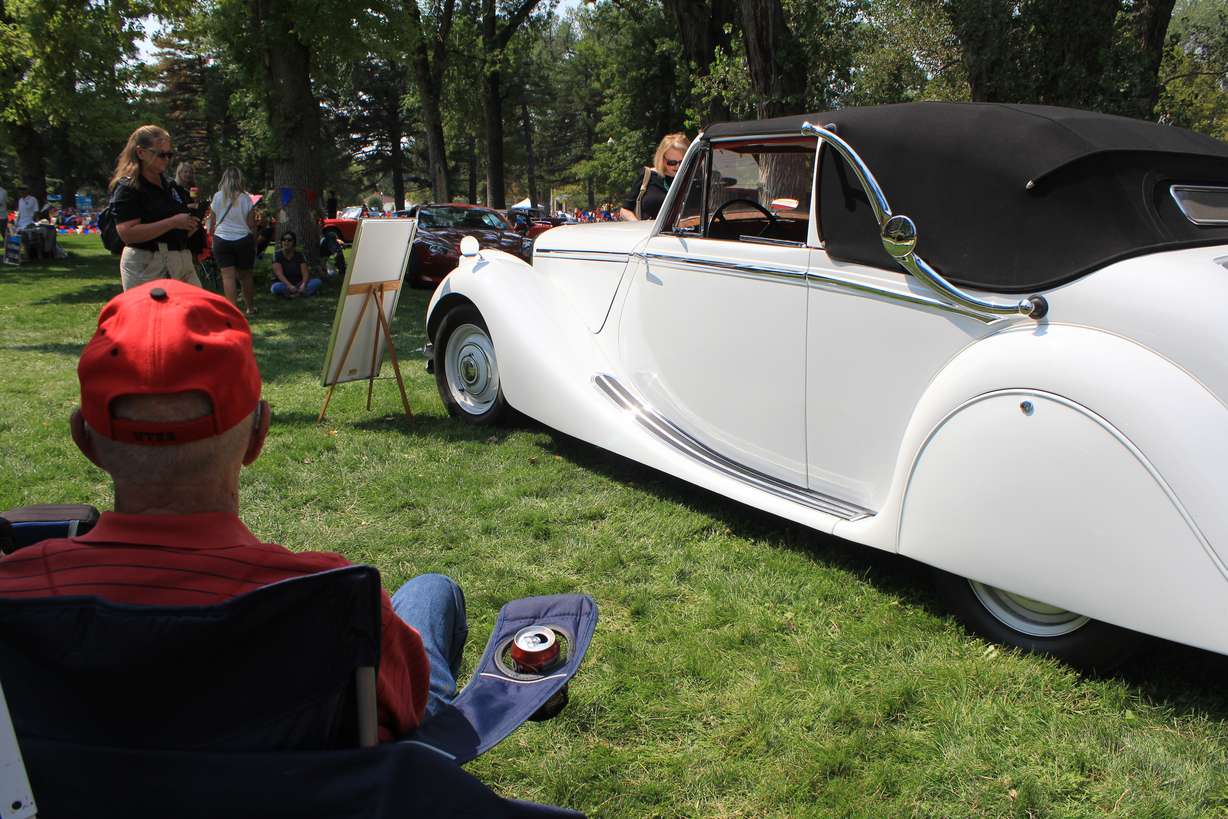 Pasker has driven prom couples, brides and grooms and honored guests in parades, though, he never lowered the top for fear of wrinkling it. While it was a common sight in the Pioneer Day parade, Pasker loved driving down the parade route the night before, honking and waving. During parades it would border on overheating, driving so slowly that air wouldn't get through the radiator.
Pasker's wife, Martha, stopped calling the car project 'crazy' years ago when she saw how he and others lit up when talking about it, becoming a believer herself.
Pasker is now finished with his rare and beautiful Jaguar. After a battle with cancer, he passed away peacefully and recently, with family nearby, on Christmas Eve in 2021. This was the only car project he ever took on. The family has not decided what they will do with the rare British family member he left behind.
More Cool Cars:
---
×
Photos
Most recent Cool Cars stories