Estimated read time: 3-4 minutes
This story is sponsored by iDrive.
For many businesses, growth is not a matter of making money, it is a matter of hanging on to it when tax season comes. Thankfully, if your business can use a large truck, van or other heavy vehicles there is still time in 2021 to deduct a bundle on your taxes.
iDrive Utah Trucks has over 130 vehicles in stock and many of them meet the criteria for a significant tax write-off. Investopedia explains that under section 179 of the tax code, 100% of the purchase price of your business vehicle can be written off as a tax deduction if certain criteria are met.
Here's the gist: If a vehicle purchased for business purposes has a Gross Vehicle Weight Rating (GVWR) over 6,000 pounds, business owners can deduct the full purchase price of that vehicle in the year they bought it. This benefit could mean considerable tax savings for small businesses and more money in your pocket.
To take advantage of this tax benefit, you need to be savvy in Section 179 and 168 of the tax code and their rules about expensing and bonus depreciation. To ensure you follow all tax rules, work with a certified tax professional as this tax benefit isn't for everyone.
Qualifying vehicle criteria
To take advantage of this tax benefit for 2021, Small Business Trends outline three main criteria:
The vehicle must be purchased in 2021. If the vehicle is purchased in 2022, the purchase cannot be used toward a deduction for 2021.
The vehicle must have a Gross Vehicle Weight Rating (GVWR) of over 6,000 pounds. Having a GVWR of over 6,000 pounds means you'll be buying a large vehicle for your business, such as a pickup truck, van or SUV, all of which are available at iDrive Utah Trucks. You'll find the GVWR rating labeled on the driver's side door jam. If you're unsure if the truck, van, or SUV you're interested in meets the 6,000-pound threshold, the team at iDrive will be able to help you out.
The vehicle must be used for business purposes. While it's common to have vehicles used only for business purposes, other vehicles might have some portion of their use be personal. If you want to take advantage of this tax benefit, Small Business Trends specifies the vehicle must be used at least 50% of the time for business. And then only deduct that business-use percentage.
Do vehicles weighing less than 6,000 pounds qualify?
If you're not keen on driving a large, heavy vehicle, there are other tax benefits you can take advantage of. The IRS outlines that if your vehicle weighs less than 6,000 pounds you won't be able to deduct 100% of the purchase price but you will be able to deduct a portion of it.
For 2021, the deduction for lighter vehicles is limited to $18,100 of the purchase price in the first year. If the purchase was more than $18,100 the remaining amount would be depreciated over several years per IRS depreciation rules.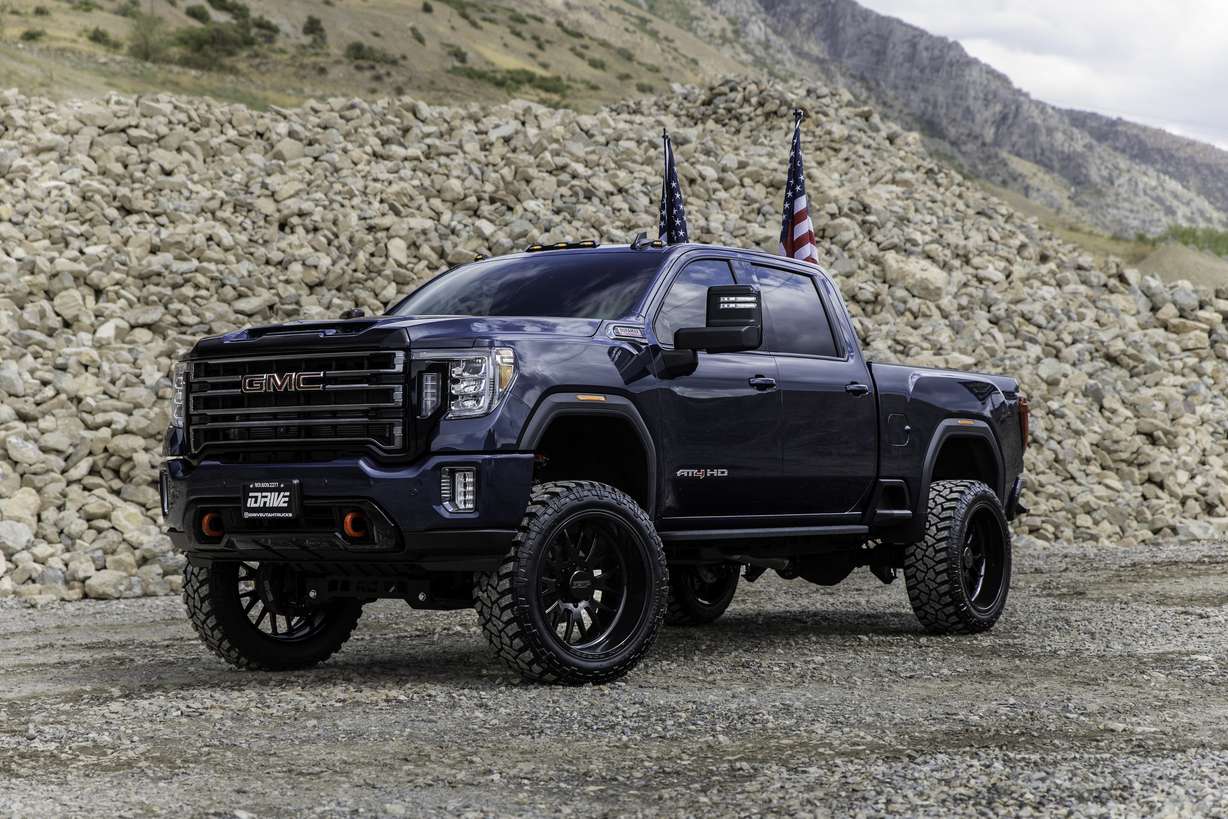 Is this tax benefit worth it?
Buying a large, expensive vehicle is no small ordeal, especially for business owners watching every dollar. But is it worth it? Absolutely.
Like all tax deductions, several exceptions and exclusions apply, so be sure to work with a professional tax advisor as to how these tax benefits will work for you and your business.
Vehicle examples
Believe it or not, there are a lot of vehicles that meet the 6,000-pound threshold for the 100% deduction. Here is a sampling of qualifying vehicles, all of which can be found at iDrive Utah Trucks in Orem.
Ford F-150 and larger trucks
Ford Expedition
Chevrolet Silverado 1500 and larger trucks
Chevrolet Suburban and Tahoe
Ram 1500 and larger trucks
GMC Sierra 1500 and larger trucks
GMC Yukon and Yukon XL
Jeep Grand Cherokee
Jeep Gladiator Rubicon
Toyota Tundra.
Not sure what vehicle you should purchase for your business? iDrive Utah Trucks can help. Contact them today to take advantage of this tax benefit before the end of the year.
×