Estimated read time: 4-5 minutes
SANDY — Real Salt Lake has a new manager, or an old manager, depending on how you look at it — a familiar name to fans of the club, both as the interim head coach of the past four months and as a longtime nemesis with Rocky Mountain rivals Colorado.
But Pablo Mastroeni made sure to make one thing clear Monday morning after RSL removed the interim tag from his head coaching job title: The mustache isn't coming back.
"I don't know if I have time for that thing to grow," Mastroeni joked of the Guy Fawkes-like handlebar facial hair he previously wore as head coach of the Colorado Rapids. "There's a lot of work to get done, and the last thing I want to do is worrying about manicuring facial hair.
"I guess the answer is doubtful."
It's not like the former Rapids midfielder turned RSL nemesis turned RSL assistant coach and now head coach doesn't have enough to worry about.
Just 24 hours after officially assuming the full-time role of manager, Mastroeni will have his hands full. The club has to submit their list of protected players for Tuesday's expansion draft with Charlotte FC, then get ready for MLS free agency opening Wednesday.
The league's re-entry process for certain veteran players also opens Friday, with stage 2 of the process beginning Thursday, Dec. 23, followed by the MLS SuperDraft for college products on Jan. 11. All the while, the club is involved with several out-of-contract negotiations with current players, including team captain Albert Rusnak, veteran winger Justin Meram and Ecuadorian breakout star Anderson Julio, whose loan agreement with Liga MX club Atletico San Luis expires this month but remains in active negotiations to return to Salt Lake for at least another year.
Somewhere in there, Mastroeni will need time for dinner and to sleep. At the very least, a quick nap. Maybe.
New #RSL manager Pablo Mastroeni clears up some misconceptions about his previous interest in the job when he was the interim head coach.

» https://t.co/TlJsIB3m0xpic.twitter.com/AxCkKCifD3

— KSL.com Sports (@KSLcomSports) December 13, 2021
But that's the job for which he signed up when he accepted the RSL head job just four years after he was fired by the Rapids and briefly took a job digging ditches for a friend's company and jumping back into the game as an assistant at Houston and Salt Lake. And Mastroeni plans to be involved in the front-office decisions throughout the offseason — and beyond.
"I plan on being proactive. At a soccer club, everyone has their roles to play in identifying the players that fit and identifying the players we want to play," Mastroeni said. "I'm going to be the guy entrusted with making the best decisions for the group on the weekend, so it's very important that I'm very involved in those conversations, that we're doing things as a group and doing it collaboratively. It's important that we're setting this team up in a way to build on the success that we had in 2021."
This isn't Mastroeni's first go as a head coach in Major League Soccer. He led the Rapids for four seasons immediately following his playing career — one that included 11 years in the Mile High State from 2002-13 — and finished with an overall record of 43-35-58 in 136 matches before he was fired in 2017.
But the former U.S. international has grown a lot since then — he recalled often feeling like "a player on the sideline" in his first season as a head coach, and admits that he may have been a bit unprepared for the job, despite the success the Rapids had in 2016 — and he grew even more in coaching stops at Houston and Salt Lake prior to Monday's announcement.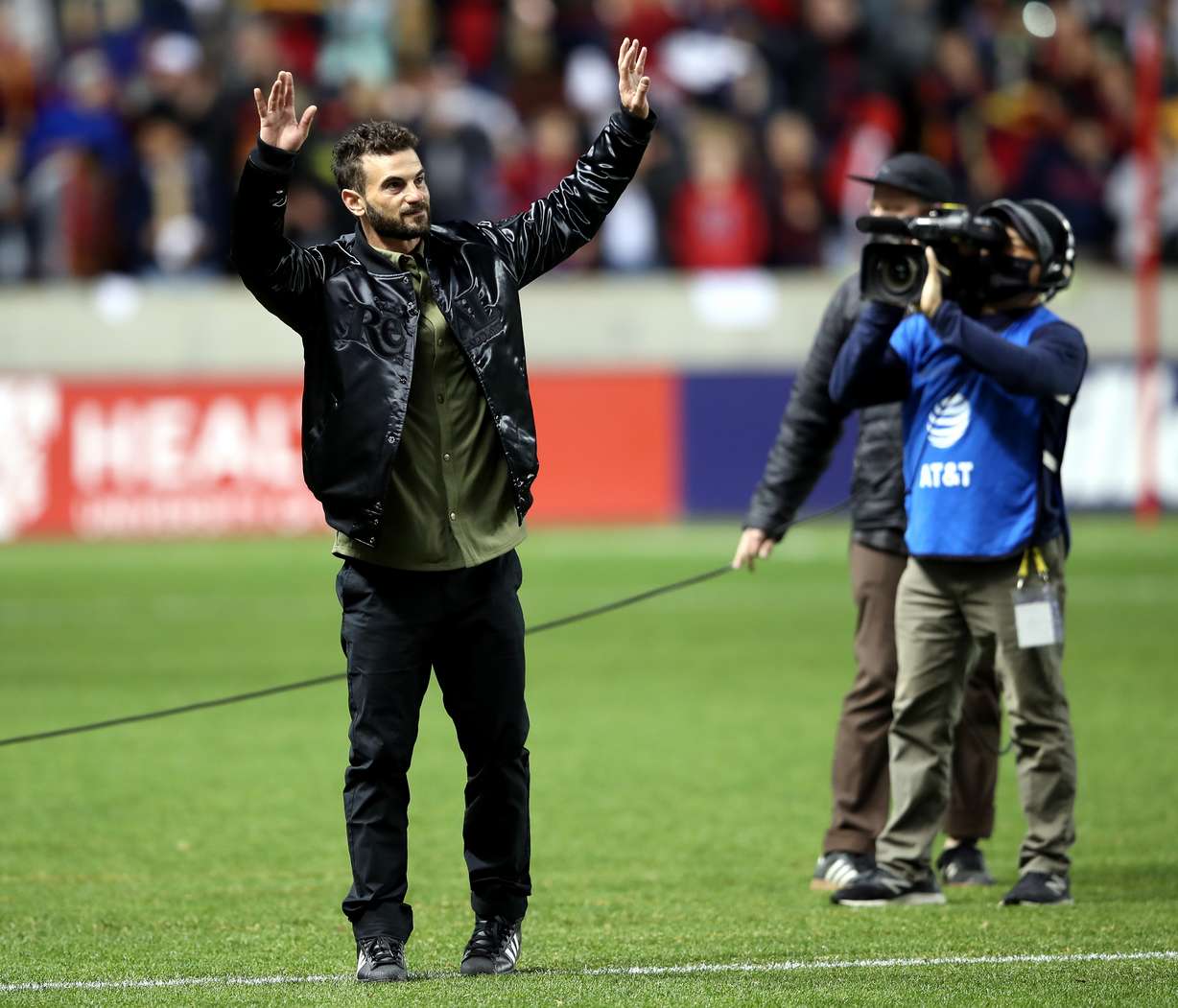 And in all three of those stops, he learned something important: the value of assistant coaches. That's why, in addition to his work in assembling the 2022 roster, his days will be filled putting together a staff of anywhere from 1-3 assistant coaches to guide the team and further install his culture and ethos on the other side of the Rocky Mountains.
Could part of that staff — and one that inherently knows the culture of Real Salt Lake — involve bringing back club icon Kyle Beckerman as an assistant coach? The 39-year-old club legend recently finished his first season at Utah Valley University, guiding the Wolverines to a 9-6-2 record that included a 6-4 mark in Western Athletic Conference play.
Beckerman is enjoying his job at UVU, loves being part of the Utah soccer community, and probably wouldn't feel the need for an occupational change after just one season. So while it may be unlikely to pull him back to Rio Tinto Stadium, never say never, insinunates Mastroeni, who played with Beckerman in Colorado for five years before the latter was traded to RSL in 2007.
"He did a fantastic job last year, and really wants to continue building on that," Mastroeni said. "It's been a while since we had dinner, though, so we'll do that — and then maybe see where the conversation goes."
Club culture is obviously very important for new #RSL coach Pablo Mastroeni.

Could the next step in his Salt Lake's culture include bringing back club icon Kyle Beckerman as an assistant coach? pic.twitter.com/gRQAkJLKOo

— KSL.com Sports (@KSLcomSports) December 13, 2021
×
Related Stories