Estimated read time: 6-7 minutes
This archived news story is available only for your personal, non-commercial use. Information in the story may be outdated or superseded by additional information. Reading or replaying the story in its archived form does not constitute a republication of the story.
OREM — Soccer has been the only thing Kyle Beckerman has known for most of his life.
Sure, he's had other hobbies — he's an avid fly fisherman and outdoorsman in Utah, where he lives with his wife Kate.
But since Beckerman's retirement as the midfield general of Real Salt Lake in December, soccer has been on the back burner. He's been mostly absent from social media and other public showings since then, and has lived a quiet life in the months since then.
The one thing that's been constant (besides his family)? Utah.
And Utah soccer fans: he's not going anywhere.
Beckerman has been hired as the next head men's soccer coach at Utah Valley University, becoming the program's second-ever coach in in the history of the upstart Division I, multiple sources told KSL.com. The university confirmed the hire around 2 p.m. MDT, when it hosted a press conference with members of the team and local media on campus in Orem.
"We've watched Kyle Beckerman for many years and knew he had a bright future in coaching. His reputation in the locker room, on the pitch, and in the community are second to none," UVU athletic director Dr. Jared Sumsion said. "His leadership, tenacity and grit as a player and captain are attributes that I'm excited to see manifest in our program with our student-athletes—both on the pitch and in the classroom. He's beloved in the soccer world and in the state of Utah. He's the perfect fit for our program now and into the future."
The two-decade midfielder of Major League Soccer, including the past 14 seasons at Real Salt Lake, who retired this past season will be introduced at a press conference on the Orem-based university's campus later Monday.
The 38-year-old native of Crofton, Maryland, has built a home and a life for himself on the Wasatch Front, and even built a role in RSL's starting XI — where he patrolled the outfield and was a thorn for a majority of attacking players in Major League Soccer for 14 years.
But he never went far, even when his playing days were done. A nine-time MLS All-Star, four-time club MVP and three-time club humanitarian of the year, Beckerman's wife Kate (nee: Pappas) is from Utah and the two were married in the Holy Trinity Greek Orthodox Cathedral in Salt Lake City in 2014. Ever since he came to Real Salt Lake via a trade from the Colorado Rapids, he's called Utah home, fell in love with the mountains, and even spent most of his offseasons enjoying the Beehive State's outdoors.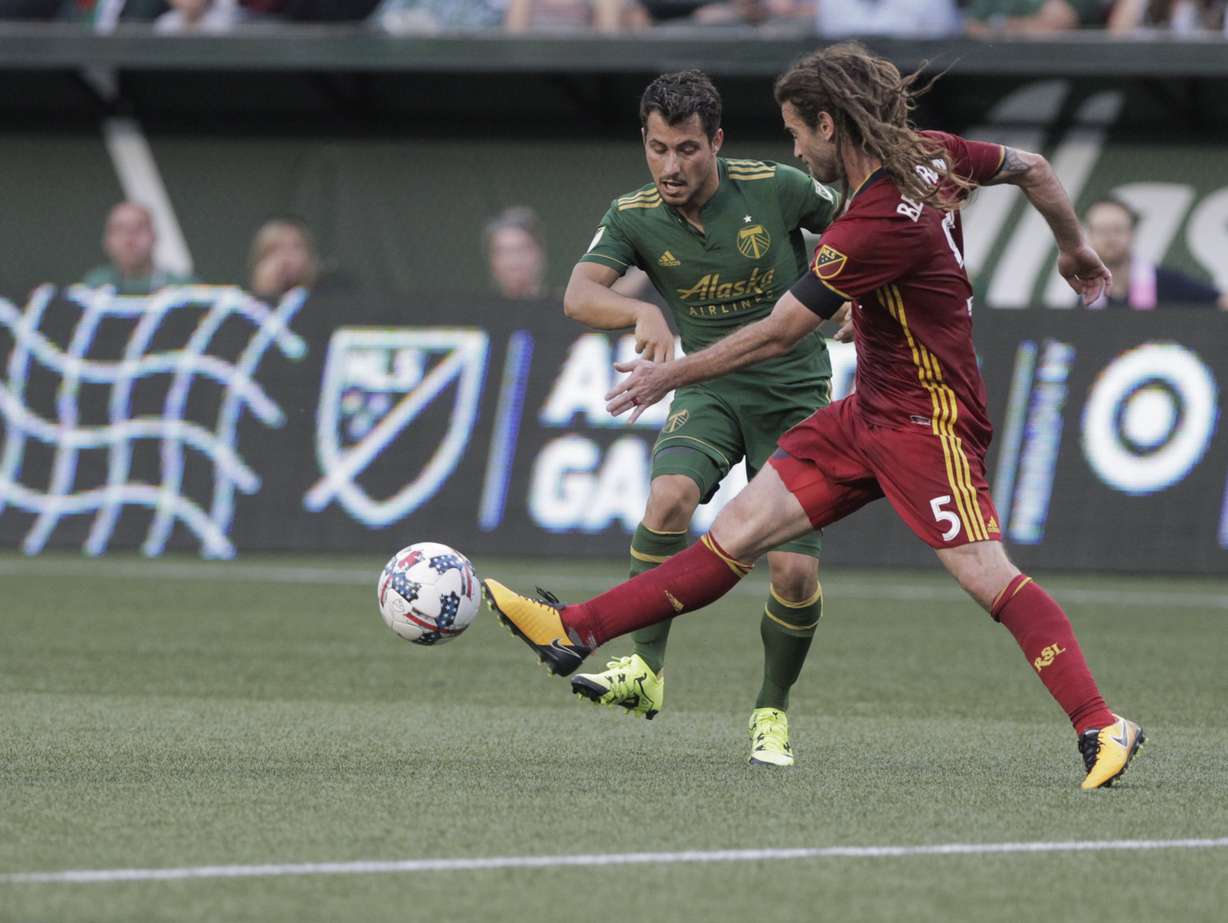 For as much as Beckerman became synonymous with RSL, Utah became synonymous with Beckerman.
"I came to Utah knowing there was a mountain to climb but feeling we could get to the top with a team that valued hard work, belief in ourselves and commitment to one another," Beckerman said at the time of his retirement. "We succeeded together, and I lifted a trophy for each one of you who believed in us. We created a foundation on which RSL Nation will rest for years to come."
Through Beckerman, Real Salt Lake rose from an also-ran expansion club in MLS to the best in the league, winning the 2009 MLS Cup title and advancing to the finals of the CONCACAF Champions League in 2010-11 — still one of the few MLS clubs to make it as far. The 5-foot-10 midfielder who got his start with the now-defunct Miami Fusion as a teenager in 2000 amassed 350 appearances — including 337 starts — in 14 years with RSL, tallying 30 goals and 39 assists for the Claret and Cobalt.
Beckerman also played internationally, earning 58 caps with the United States men's national team, including appearances in the 2014 FIFA World Cup, the CONCACAF Gold Cup in 2009, 2013 and 2015 and the Copa America tournament in 2007 and 2016. He was named MVP of the 2013 Gold Cup final, which the United States won, and was among the charter members of U.S. Soccer's "Project 40," which later evolved into Generation adidas as a highly focused youth development arm based out of Bradenton, Florida.
In 14 years with RSL across a variety of competitions, Beckerman totaled 410 appearances, 392 starts, 34 goals and 43 assists. But more importantly, he found a niche with his new home state, spearheading a number of service projects and humanitarian efforts like delivering solar energy to homes on the Navajo Reservation. He finished his 21-year career with 498 games played, 461 starts and 41,164 total minutes — all MLS records at the time of his retirement.
He also restructured his contract in the twilight of his career, taking less money than his otherwise veteran-required contract would require so that RSL could fit other needs within the league's salary cap.
"Kyle is a great human being who doesn't need or want the spotlight," RSL coach Freddy Juarez said of Beckerman. "He is selfless and always wanted what was best for the group. His work ethic is remarkable. Kyle gave his all every day at every training session. His smile, every time we had a 5v2, showed you the kid in him and the love he has for the game. As a coach, I've enjoyed every minute of watching him play, train and the leadership he displayed with the team."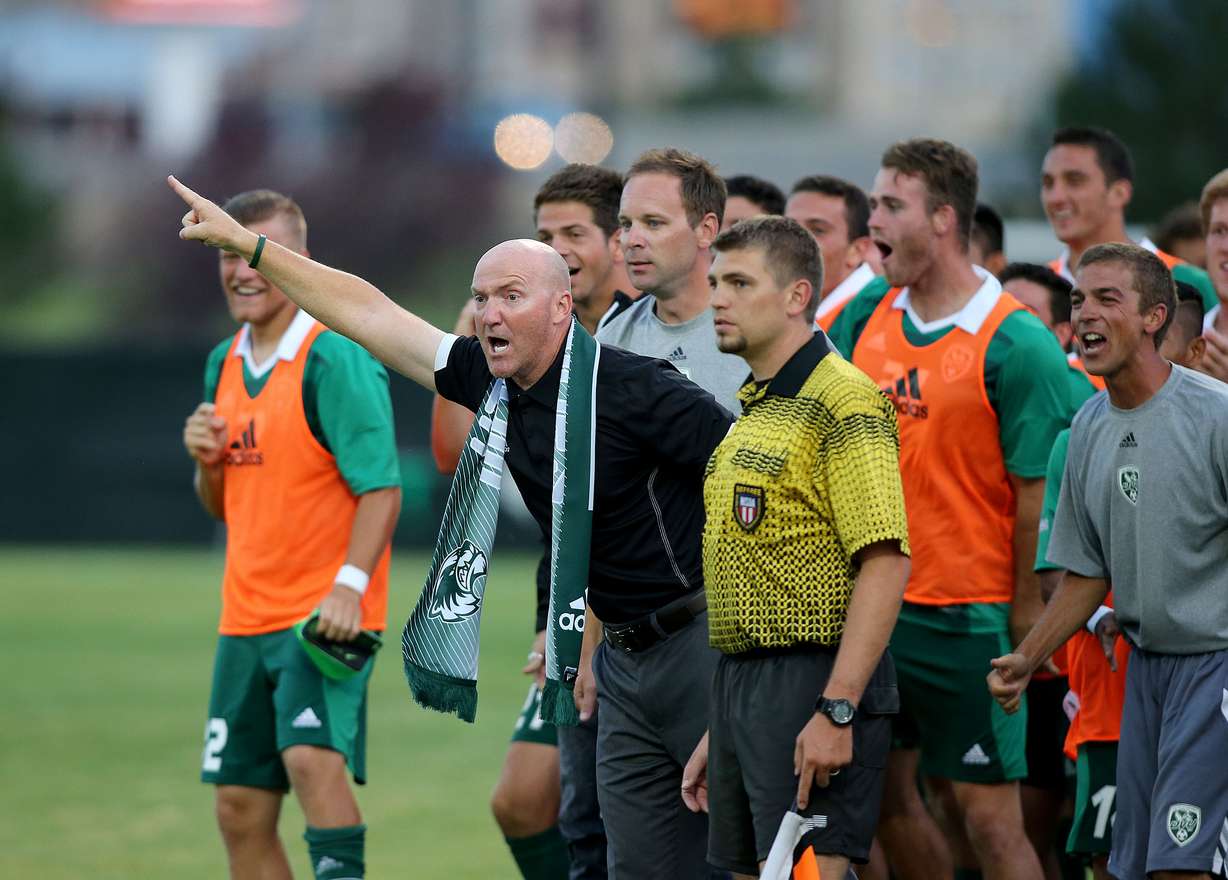 Beckerman replaces Greg Maas, the only coach Utah Valley has known who built the program from scratch in what was once the only Division I men's soccer program in Utah beginning in 2013 (Dixie State recently began a transition from NCAA Division II to Division I, and competes alongside UVU in the WAC).
Maas, who resigned recently to pursue other career opportunities near his childhood home in the Pacific Northwest, won 67 games with Utah Valley — an average of 10 per year — and led the Wolverines to an NCAA Tournament appearance in 2015 and Western Athletic Conference regular-season title in 2016.
The 55-year-old Maas departs with a 67-44-10 overall record, and a resume that includes 12 all-region honorees, 20 all-WAC selections, two Academic All-Americans and an All-American, as well as the WAC Player of the Year award winner in 2019 in Blake Frischknecht, a former BYU standout as well who recently signed with Chattanooga Red Wolves in USL League One after a brief career with his native Las Vegas Lights FC in the second-division USL Championship.
"Coach Maas is leaving this program in a remarkable place," Sumsion said after Maas' resignation, "and we're grateful for the mark he and his family have left on Utah Valley University and wish them all the best in their future endeavors."
Now the job belongs to Beckerman, to lead the program into the next chapter — both for the Wolverines, and for himself.
"I realized that this was an opportunity I couldn't pass up," Beckerman said. "This program is young, but it already has solid footing, both from the school, from the athletic department, and the fans. I'm looking forward to building on that foundation and taking it to the next level."
×
Related stories