Estimated read time: 2-3 minutes
This archived news story is available only for your personal, non-commercial use. Information in the story may be outdated or superseded by additional information. Reading or replaying the story in its archived form does not constitute a republication of the story.
WEST JORDAN — During the pandemic, many have expressed thanks to front-line caregivers at hospitals and clinics. But there are 2 million health care workers in the U.S. whose work isn't quite as visible.
There are few things Brian Smith enjoys more than music. Except for visits from someone special. Bridger Bateman comes every day, three times a day, for the past seven years.
Bateman is a registered nurse with Intermountain Homecare. "We have been through quite a bit with each other," Bateman said.
Smith has diabetes. Bateman checks his blood sugar and administers lifesaving insulin — things Smith can't do for himself.
Bateman has been blind since the age of 10. His wife died 10 years ago.
"My two last memories were there were layers of clouds in front of a sunset and the bottom of each layer was a different color, I thought, 'I've got to remember this,''" said Smith, who lives in West Jordan.
Most days, Bateman is his only contact. "He'll tell me funny things, and I'll get laughing," Smith said.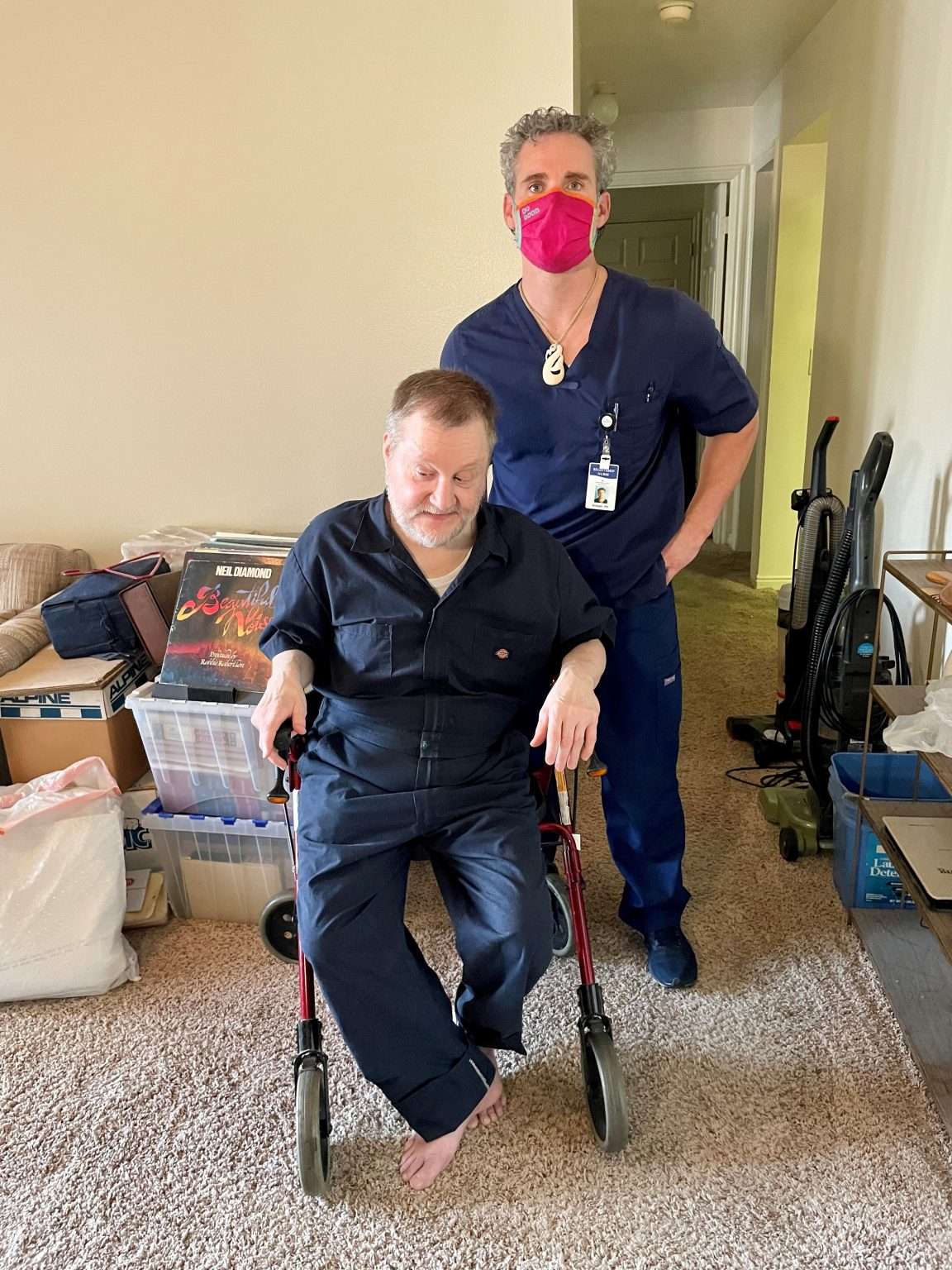 Each year, more than 500 Intermountain Homecare and Hospice caregivers provide 476,000 home health and hospice visits to over 58,000 patients. They often form close bonds.
Smith said, "It's not just, 'Hi, how you doin', let me check your glucose, all right, we'll see ya tomorrow.' We take the time to sit and visit and talk about family, talk about world events."
And it's not just good for Smith.
"I'm very thankful for Brian," Bateman said.
Four years ago, Bateman lost a family member. "Very unexpected. He wasn't just a patient or a friend at that time. He functioned a lot like a counselor," Bateman said.
Smith helped him through it.
"He functioned a lot like a big brother would," Bateman recalled.
In this nurse-patient relationship, they've found much more: family. "Best bud brother Bridger Bateman," Smith said. "He's just my friend who will always be there."
×
Most recent Your Life - Your Health stories